Sallie Hambright-Belue, AIA, LEED AP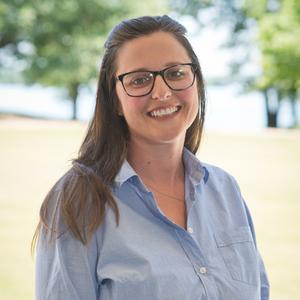 Director of Undergraduate Architecture
Contact
School of Architecture
Office: Lee 3-121
Phone: 864-906-8668
Email: shambri@clemson.edu

Education
M.Arch., Yale University; B.S. in Design, Clemson University
Sallie Hambright-Belue is a Licensed Architect and an Associate Professor in the School of Architecture at Clemson University. Her teaching and research is focused in beginning design pedagogy, intersection of architecture and agriculture, and collaborative practice pedagogy. She serves as the First-Year Coordinator in the Bachelor of Arts in Architecture degree program.
Sallie has also taught a graduate design studio and a design discourse seminar at the Georgia Institute of Technology in Atlanta. She has worked at Robert A.M. Stern Architects and Eisenman Architects in New York, where she was project architect for several projects including the Sheikh Zayed National Museum and the Pozzuoli Waterfront Masterplan.
In addition to practice and teaching, Sallie and her husband, Brent, own and operate Thicketty Mountain Farms in Cowpens, SC. The farm produces sustainably grown vegetables and grass-fed beef at the Cleveland Preserve Farm. The Cleveland Preserve Farm is owned by the Spartanburg Area Conservancy, which is dedicated to protecting and conserving land for Spartanburg area citizens, volunteers, and visitors by building strong relationships within the community through positive outreach.
College of Architecture, Arts and Humanities
College of Architecture, Arts and Humanities | 108 Strode Tower, Clemson, SC 29634