James Stevens, AIA, Ph.D.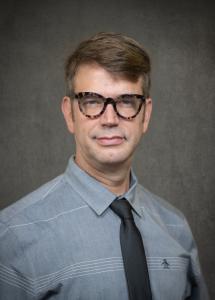 Director, School of Architecture and Professor of Architecture
Contact
School of Architecture
Office: Lee 3-126
Phone: 864.656.3895
Email: jsteve@clemson.edu

James Stevens is a Professor and Director of the School of Architecture at Clemson University. Prior to his appointment at Clemson University in 2020, Prof. Stevens was Chair of the Department of Architecture at Lawrence Technological University, where he was the founding director of makeLab, the University's digital fabrication laboratory. James is co-author of the book Digital Vernacular, Architectural Principles, Tools, and Processes (Routledge 2015) and has authored multiple peer-reviewed papers and book chapters. He is a licensed architect and certified by the National Council of Architecture Registration Boards (NCARB). He is the recipient of the AIA Henry Adams Medal for Excellence in the Study of Architecture and was the 2016 Fulbright Scholar in Albania. He holds a Ph.D. in Architecture from the University of Ferrara in Italy, where he conducted his residency and research at Polis University in Tirana, Albania. He also holds a Master of Architecture degree from North Carolina State University and a Bachelor's in Fine Arts degree from The Savannah College of Art and Design.
College of Architecture, Arts and Humanities
College of Architecture, Arts and Humanities | 108 Strode Tower, Clemson, SC 29634