Tara S. Wood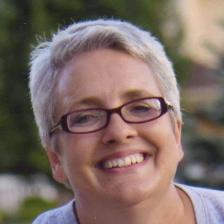 Lecturer
Contact
Department of History
Office: Hardin Hall 203
Email: tswood2@clemson.edu

Education
PhD, Arizona State University (2008); MLS, Indiana University (2017)
Tara S. Wood is a historian and rare books and manuscripts librarian. Her research focuses on the intersections between early modern print culture and women's history. In addition to using traditional archival research, Dr. Wood employs digital methods such as network analysis, to uncover the often-hidden contributions of women in shaping the book trade in early modern London. A current project seeks to utilize textual analysis algorithms to examine printed funeral sermons of seventeenth-century women in London. She was selected one of 15 fellows for an international, National Endowment for the Humanities Institute at the Folger Shakespeare Library, "Early Modern Digital Agendas Institute" in 2017 & 2018. Dr. Wood teaches courses on England, witchcraft & heresy, medieval Europe, and women's history.
Selected Professional Works
Journal Articles & Book Chapters (Published)
"Anne Askew" and "Diana Primrose" encyclopedia entries in Encyclopedia of Women in the Renaissance. ABC-CLIO, Inc. 2006.
"Funeral Orations and Sermons" encyclopedia entry, co-authored with Retha Warnicke, The Encyclopedia of Death and Dyiing. Macmillan Reference USA, 2003.
Digital Works, Videos, CDs & DVDs, Software (Published)
Co-Editor with Benjamin Ray: Salem Witchcraft Trials Documentary Archive and Transcription Project. 2003. Transcription project online at University of Virginia: http://salem.lib.virginia.edu/texts/transcripts.html
College of Architecture, Arts and Humanities
College of Architecture, Arts and Humanities | 108 Strode Tower, Clemson, SC 29634