Barry Nocks, Ph.D., FAICP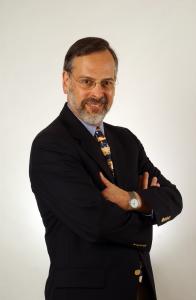 Lecturer, City and Regional Planning
Contact
Nieri Department of Construction, Development and Planning
Office: 2-213 Lee Hall
Phone: 864-656-9889
Email: nocks2@clemson.edu

Education
Ph.D. in City and Regional Planning, University of North Carolina (1978); M.R.P., University of North Carolina (1972); B.S. in Industrial Engineering/Operations Research, Cornell University (1969)
About Dr. Nocks:
Barry Nocks has 40 years of experience as a practicing planner, educator, administrator, consultant and citizen planner. He is professor emeritus in the Graduate Program in City & Regional Planning at Clemson University, having previously served as professor, Director of the MCRP program, Associate Dean for Research & Outreach of the College of Architecture, Arts and Humanities, director of the Center for Community Growth and Change, and interim Program Director of Real Estate Development Masters Program during his 35 years at Clemson. Dr. Nocks has taught graduate courses in planning theory and process, quantitative methods, social and health planning, local planning administration, planning practice (studio) and negotiation.
Dr. Barry Nocks serves as a Fellow of the College of the American Institute of Certified Planners, member of the American Institute of Certified Planners certification exam committee, member of the Planning Accreditation Board site visitor pool, process consultant for the City of Greenville's Comprehensive Plan, and Founding Board Member of Ten at the Top. Previously, he served as Chair of the Planning Accreditation Board, the organization that accredits professional planning programs in the US as well as the Board of the Association of Collegiate Schools of Planning.
In Greenville, he has served on the City Planning Commission (2001-9), is currently chair of the Urban Panel of the City's Design Review Board and has been active in regional efforts in the Upstate since 2006, currently serving on the TATT Board of Directors. He directed the master plan for the Reedy River Corridor, which was adopted in 2002. He has also been engaged as a consultant and volunteer with a variety of public and private organizations in the Carolinas and throughout the country including: the National Rural Development Partnership, SC APA, SC Planning Continuing Education Advisory Committee, SC Planning Academy and the SC ULI Leaders Institute.
Dr. Nocks has served as a planning consultant for a variety of public and private organizations in the Carolinas and throughout the country including: the National Rural Development Partnership, SC APA, SC Planning Academy and the SC ULI Leaders Institute. He has developed facility need studies, completed strategic plans, assisted in local planning process, and conducted a number of professional training sessions. In addition, he has presented papers a numerous national and regional conferences regarding health planning, planning process, public participation and strategic planning.
Dr. Nocks earned a BS degree in Industrial Engineering/Operations Research from Cornell University and the MRP and PhD degrees in Planning from UNC-Chapel Hill. He has lived in Greenville since 1974. His wife, Elaine, retired from the faculty at Furman University. They have a son and two granddaughters who also live in Greenville.
Dr. Nocks in his own words:
Hometown: Arlington, VA, a DC suburb. While it was rather quiet when I grew up there, it has since boomed with the addition of the Metro and sprawling development. Greenville, SC has been home for 40 years and since I have been part of its planning processes consider it a wonderful place to live and plan.
What I like best about teaching at Clemson: There are a multitude of great things about teaching here, captured by the phrase "Clemson family." While the University has grown to about 20,000 students, programs like MCRP create a caring community of students and alumni. Besides, it is wonderful to have the luxury of teaching, studying and doing planning, as well as being part of the professional planning community in the state and region.
Favorite urban planning movie: Blazing Saddles, for its wonderful satire on life in general and public processes in particular. Besides, it is Mel Brooks at his finest.
Advice for prospective students: Planning is about preparing for the future. As individuals, we try to be purposeful for our careers and lives. Professionally, planners seek to work with others to create mutually desired communities. There are so many dimensions in this endeavor, that individuals can easily find their own special areas. So find areas that grab your interest and passion, explore them and keep pushing to apply that knowledge.
When not teaching I . . . Enjoy being involved in community service (as chair of the Greenville Design Review Board), professional service (chair of the Planning Accreditation Board), piano lessons (as a late starter and humbling experience) and my grandchildren (just ask and I will show you pictures).
What students should take away from my classes: The curriculum covers materials planning methods, theories, substance and applications in the curriculum. I am interested in helping students understand how to apply that knowledge to help make changes to improve our communities.
Best part of the job: Being with colleagues (faculty and students) who are engaged in trying to make communities better. Being at a significant university also facilitates focusing with others to work on issues that excite you. The ultimate reward is working with and seeing alumni successfully take on issues in their professional lives as well as leadership roles in the profession.
Why I became an urban planner: I went to college in the 1960s and we all wanted to make the world a better place through better analysis and engagement. Planning was a way to work toward this end, although it did take awhile to understand that the engagement was more important to do well than the analysis.
Favorite Cities: Greenville SC, where I live now, is at or near the top of the list: walkable, lively, and it takes planning seriously. Of course, I am familiar with many other great cities such as Washington DC, NYC, Chicago, Boston and Charleston.
If I wasn't teaching urban planning I would be . . . Most likely teaching something that involved trying to solve problems that somehow helped society and being involved in music in some way as a hobby.
College of Architecture, Arts and Humanities
College of Architecture, Arts and Humanities | 108 Strode Tower, Clemson, SC 29634