Phillip Rivers Hughes, Jr.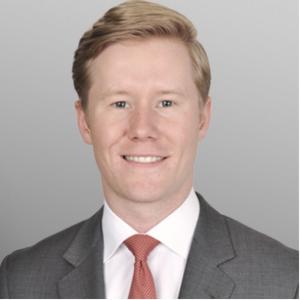 Lecturer
Contact
Nieri Department of Construction, Development and Planning
Email: phughe3@clemson.edu

Education
M.B.A., Columbia University (2021); B.S. in Economics, Duke University (2016)
Courses
RE Development Strategic Planning
Rivers Hughes is a Senior Associate at Hughes Investments, Inc., located in Greenville, SC. Hughes Investments' projects include commercial, industrial, office, and mixed-use developments, with special focus on urban development and mixed-use projects. Rivers' development efforts alongside founder and father, Phil Hughes, focus primarily on land acquisition, design, construction, and finance.
Rivers has prior experience in real estate, working as an associate at W. P. Carey (NYSE: WPC), where he managed ~$20 billion portfolio of 134 million square feet and 300 tenants across varied property types and geographies, negotiating acquisitions, redevelopments, and leases. Prior to W. P. Carey, he worked for Deutsche Bank in the Investment Banking division, syndicating debt transactions on the Leveraged Finance team. Working through multiple billion-dollar credit financings, Rivers developed a deep understanding of credit markets and company valuation. Rivers attended Duke University for his undergraduate studies, earning a B.S. in Economics and minor in History. After his experiences at Deutsche Bank and W. P. Carey, Rivers earned his M.B.A. from Columbia University with a focus in real estate and family business management.
College of Architecture, Arts and Humanities
College of Architecture, Arts and Humanities | 108 Strode Tower, Clemson, SC 29634