Graduate Program Overview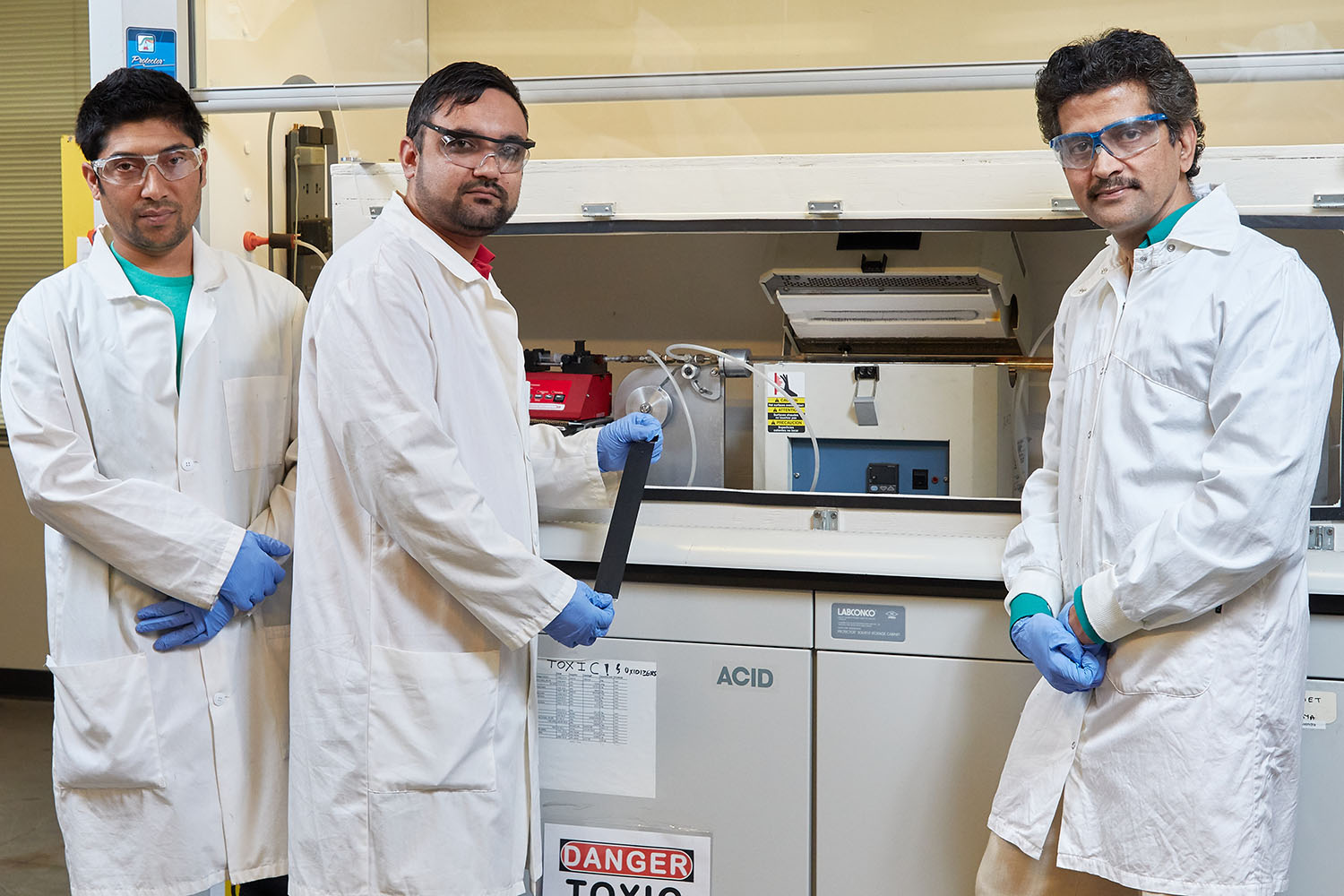 At Clemson, theorists and experimentalists explore, test and discover phenomena that provide evidence for novel and unified theories based on these physical laws. Clemson's Department of Physics and Astronomy is internationally recognized for its experimental, computational and theoretical work in astronomical, atmospheric, biological, condensed matter and fundamental physics.
Forefront of Research
Graduate students in the Department of Physics and Astronomy are engaged at the forefront of research, conducted under the mentorship of our world-class faculty, and gain valuable teaching experience as well. While earning their degrees, graduate students receive fully funded research or teaching assistantships, including full tuition waivers. Doctoral candidates making adequate progress toward their degree are guaranteed five years of support, and master's students are guaranteed two years of support, so long as funding remains available.
Diverse Students, Diverse Careers
Our students come from around the world, making diverse culture an important part of the graduate experience. Wherever they are from, our students enjoy Clemson's outstanding surroundings, year-round mild climate and low cost of living. Our graduates take many career paths. Some join the faculty at research universities and teaching colleges around the country. Some take research positions at national laboratories and government agencies, including NASA and the Department of Energy. Others work for private companies in research and development or management.
The Department of Physics and Astronomy offers programs of study leading to Master of Science and doctorate degrees.
Master of Science Degree
There are two options for getting a Master of Science degree in physics at Clemson.
Thesis Option: The thesis option requires 24 credit hours of course work with at least 12 hours at the 8000 level or above, plus at least six hours of PHYS 8910 — Research in Physics and Astronomy, which culminates in the writing of a thesis submitted to the graduate school.
Non-Thesis Option: The non-thesis option requires 30 credit hours of graduate course work.
In both cases, at least half of the credit hours must be from graduate courses numbered 8000 or above. A master's student has six years to complete a degree; however, it is expected that full-time physics students should complete their master's degrees within two years of their arrival at Clemson.
Students who pass their master's defense and intend to pursue a Ph.D. must reapply to the Ph.D. program. This involves completing another application for admission. Students who are staying within the same department should not incur another application fee. Those who had less than the three references required for the Ph.D. program when accepted will be required to obtain additional references. Otherwise, the original references can be used.
Doctor of Philosophy Degree
Study for the Doctor of Philosophy degree begins with the core courses leading to the written qualifying exam. An oral examination on the general research area and specific topic of study for the dissertation is given by the advisory committee within 12 months after passing the written qualifying exams. The goal of the oral exam is to allow students to explain the Ph.D. dissertation work they intend to do and to convince the committee that they can indeed do this work. Normally, students are accepted directly into the Ph.D. program. The ultimate goal is to carry out and publish independent scientific work in a chosen research field. Coursework required for the Ph.D. includes 18 credit hours of the core curriculum consisting of PHYS 8150, 8210, 8410, 8110, 9510, 9520 (or their equivalents), and 12 credit hours of elective 8000-9000 level physics, astronomy, or other graduate-level courses (excluding PHYS 8910/9910), which must be approved by the student's advisory committee. The purpose of these electives is to provide a well-rounded physics education and additional coursework necessary for the student's research area.

Unless granted a deferral from department faculty, students must take the written Ph.D. qualifying examination on topics from the core curriculum no later than their third semester. Students are offered two opportunities to pass the exam, which is typically offered twice annually. After passing the written qualifying examination, students shall have selected a research area and faculty adviser and should begin to prepare for the oral Ph.D. qualifying examination in which they present and defend their planned dissertation topic and research program. This oral examination must be completed within 12 months after passing the written examination. At least three weeks prior to the graduation at which the candidate expects to receive the Ph.D. degree, a final oral examination — defense — on the dissertation must be successfully completed.
Medical Biophysics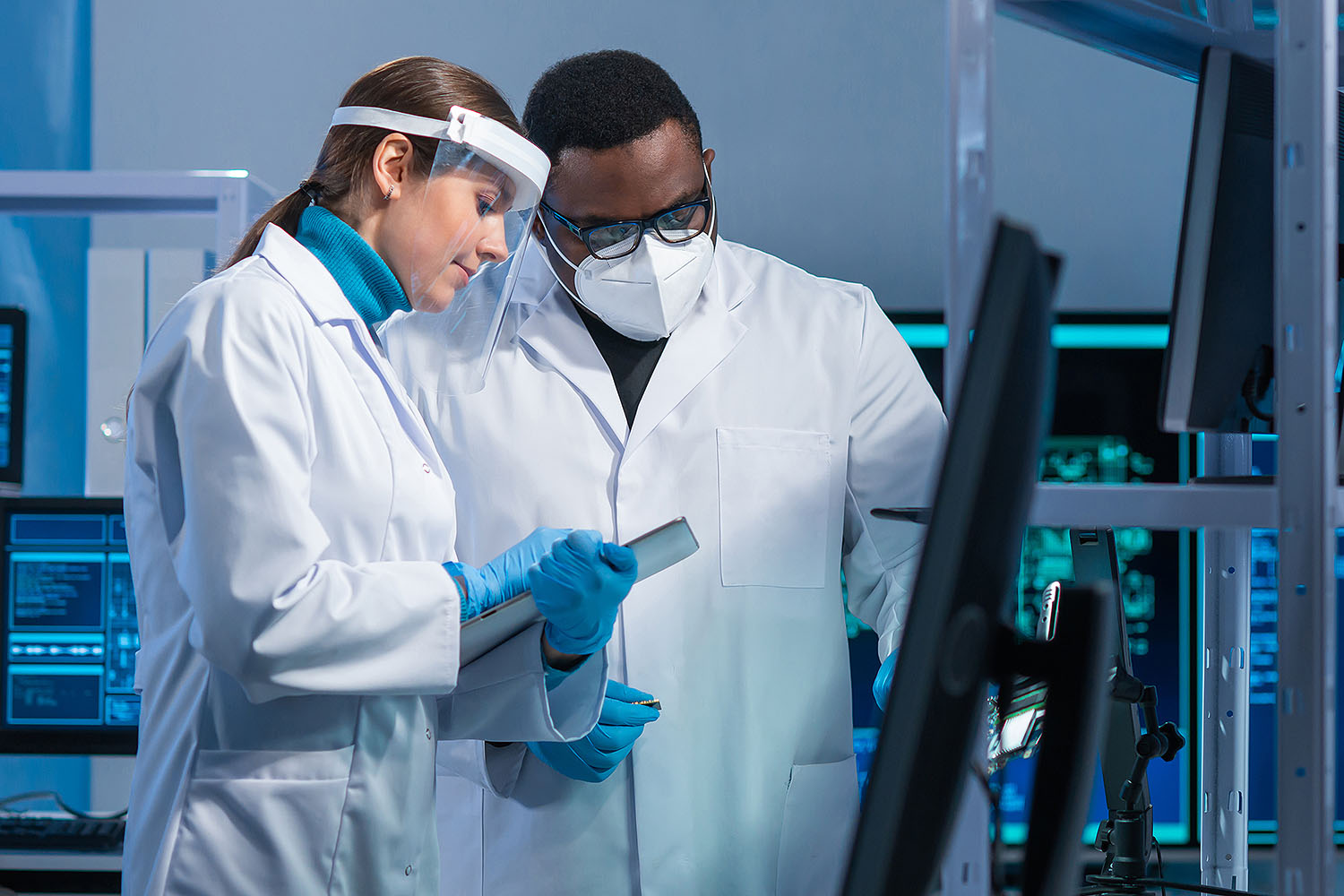 Whether you are an undergraduate student or are already employed in a health care field, Clemson's Medical Biophysics Program creates a pathway to an exciting and rewarding future.
The graduate-level degrees in medical biophysics focus on understanding the interconnection between fundamental physics principles and complex biological and medical phenomena, and how the application of those principles can help solve biomedical challenges and provide better health outcomes for everyone.
Master of Science and doctorate degrees are offered. Learn more about the medical biophysics program.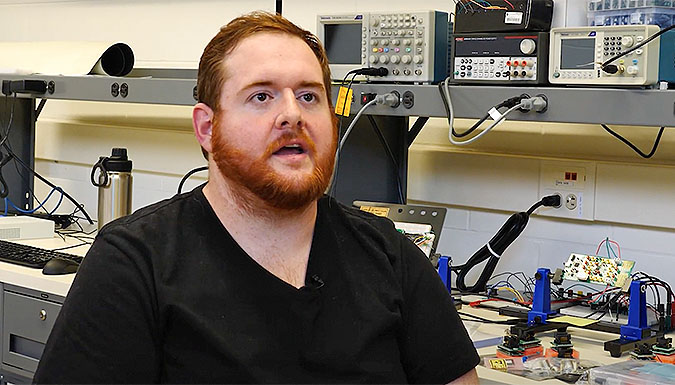 Why Choose Clemson?
Where Will Your Graduate Path Take You?
A degree in physics from the Department of Physics and Astronomy at Clemson University can set you on your path to the future; where that path leads — from space exploration to a greater understanding of the subatomic world — is up to you. In this brief video, meet faculty and graduate students, and hear their stories about why Clemson's program could be the perfect fit for you.
Watch the Video
Current and Accepted Students
If you are a current graduate student, or have received acceptance to the graduate program, the following accordions offer information and resources that may be helpful.
Prospective Students
The Clemson University Department of Physics and Astronomy offers programs of study leading to Master of Science and doctorate degrees. Each degree program has specific requirements in terms of coursework, student seminars, qualifying exams (doctorate only) and a thesis (Master of Science) or dissertation (doctorate) that presents the results of an original research project. Although it is possible to earn a doctorate without earning an master's degree on the way, the most common path is for students pursuing a doctorate to earn the master's degree along the way — en route, in graduate school parlance.
Graduate Student Financial Support
There are several types of financial support available for students in the graduate programs, including teaching assistantships, research assistantships, and fellowships. Each type of support is awarded to qualified students on a competitive basis. Continuation of all support is based upon satisfactory progress towards a degree.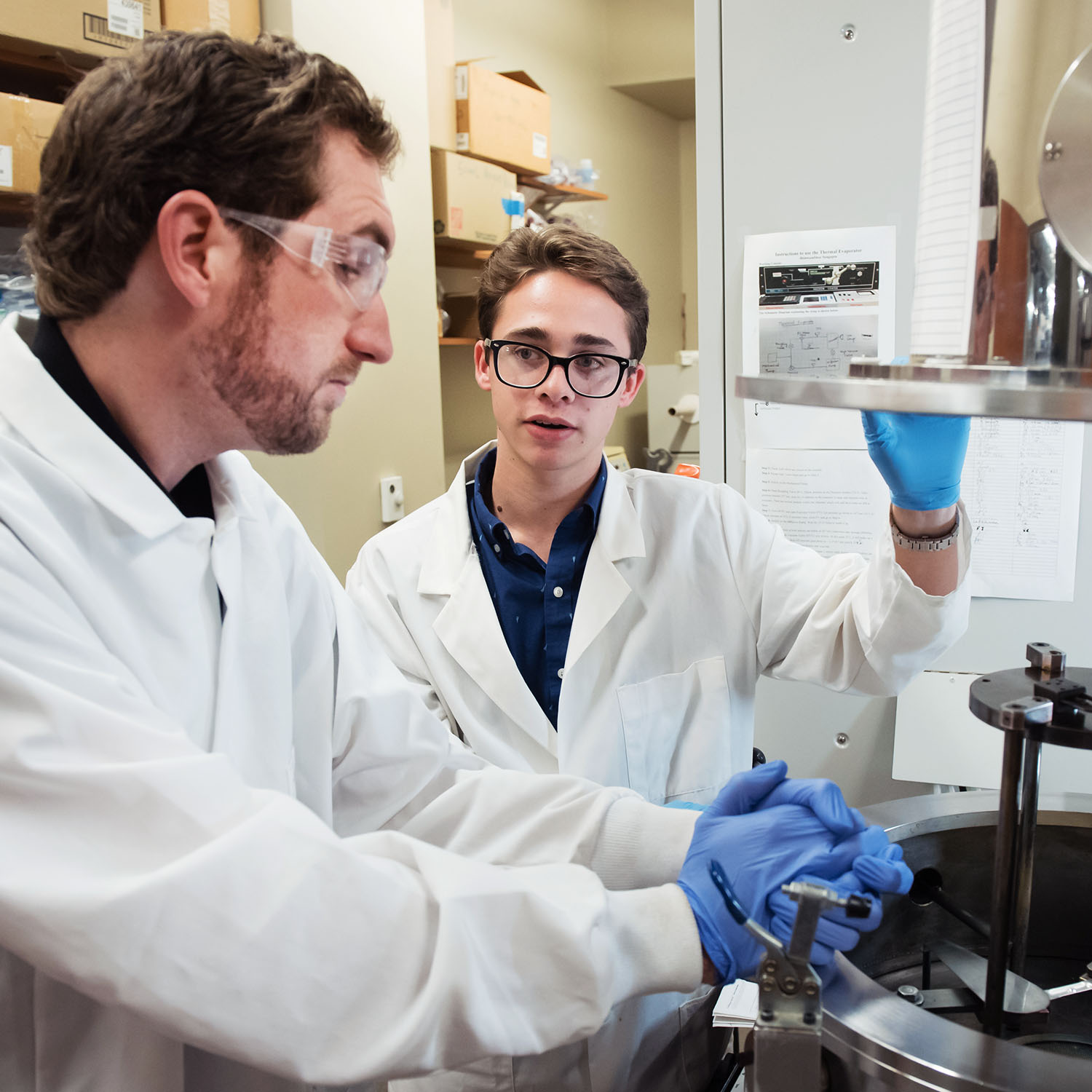 Graduate teaching assistantships are the most common type of financial support for incoming graduate students. The duties usually involve teaching two to three undergraduate labs per semester and/or grading assignments for undergraduate courses. No specific teaching duties are assigned in summer, but students are expected, after their first year, to have found a research group in which they intend to work. For 2021–2022, teaching assistantships are expected to include a stipend of $23,000 for the academic year and include a waiver of tuition. Students may also earn more in the summer if working on a research project or teaching.
Graduate research assistantships are available to graduate students through research grants and contracts held by faculty members in the department. They are awarded based on availability and the qualifications of the recipients and may supplement or replace GTA funds.
Fellowships are awarded by the Clemson University Graduate School. Several are awarded. The department nominates candidates who compete with other nominees throughout the university. Fellowships require no explicit duties and allow for more time to concentrate on courses and research.
Department of Physics and Astronomy
Department of Physics and Astronomy | 118 Kinard Laboratory, Clemson, SC 29634