Lee, David
Position
Assistant Professor
Contact
Office: Lee 3-102
Email: dlee2@clemson.edu

Education
M.Arch., Columbia University; B.Arch., UNC-Charlotte
My interests involve computational design methods in architecture, particularly where information processes and data structure techniques may aid in design process and production. My research attempts to explore the role of emergent computational and digital processes in contemporary architecture as well as integrate how these can be incorporated in design pedagogy.
Web Sites for Recent Courses:
Computational Design Methods
StudioNYC
Productions + Assemblies
Faculty Poster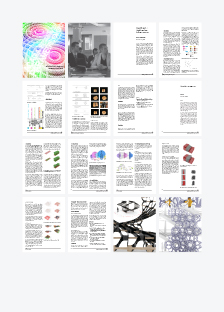 In Fall 2011, the School of Architecture faculty designed posters to represent their research, designs, accomplishments and interests, for use in the NAAB accreditation process.