Clemson School of Nursing Alumni & Friends
The Clemson University School of Nursing has established a Hall of Fame to thank long-time supporters and former educators. As a way to engage with its alumni, the School of Nursing has also created an alumni council. Read more about both of these initiatives below.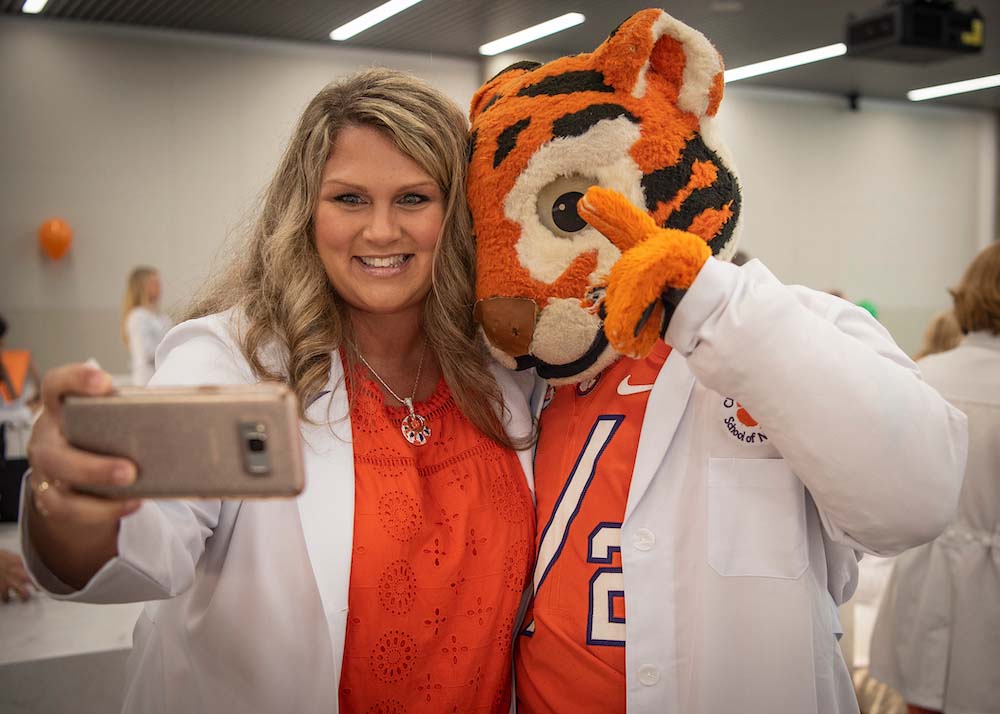 For more information about CNAC, please reach out to us via email at cusonalumni@clemson.edu.
We would love for you to join our outstanding organization. 
Go Tigers!
Clemson Nursing Alumni Council (CNAC)
Mission
To foster a thriving community of alumni who actively engage in scholarship, leadership, networking, mentorship, and service by:
 
·      Assisting new graduates in transitioning to their nursing careers
·      Promoting relationships and connections
·      Creating opportunities for professional development and engagement
·      Supporting the next generation of Clemson nurses through scholarships and endowments
Vision
To become recognized as the primary alumni engagement group, facilitating diverse, dynamic networks of friendship and mentoring, one Tiger nurse at a time.
Upcoming Events
Come join us for the official launch of the Clemson Nursing Alumni Council (CNAC) on 4/9! 
Bring your friends and family to connect with fellow Clemson Nursing alumni as you enjoy light refreshments and Tiger football.
-       Time: 10:30 AM – 12:30 PM
-       Location: Fike parking lot
 
Current Leadership Board
President- Betsy Myhre
Secretary/Treasurer- Kimberly Peeler
Communications/Outreach/Social Media- Taylor O'Neal
Campus and Community Relations- Kayla Crider Whisnant and Megan Mayfield
Faculty Advisor- Sheri Webster
Clemson School of Nursing recognizes advocate, former deans, directors in new Hall of Fame
The school established a Hall of Fame in 2019, and the inductees' names are included on a memorial located on the second floor of Edwards Hall.
Inaugural Hall of Fame Inductees