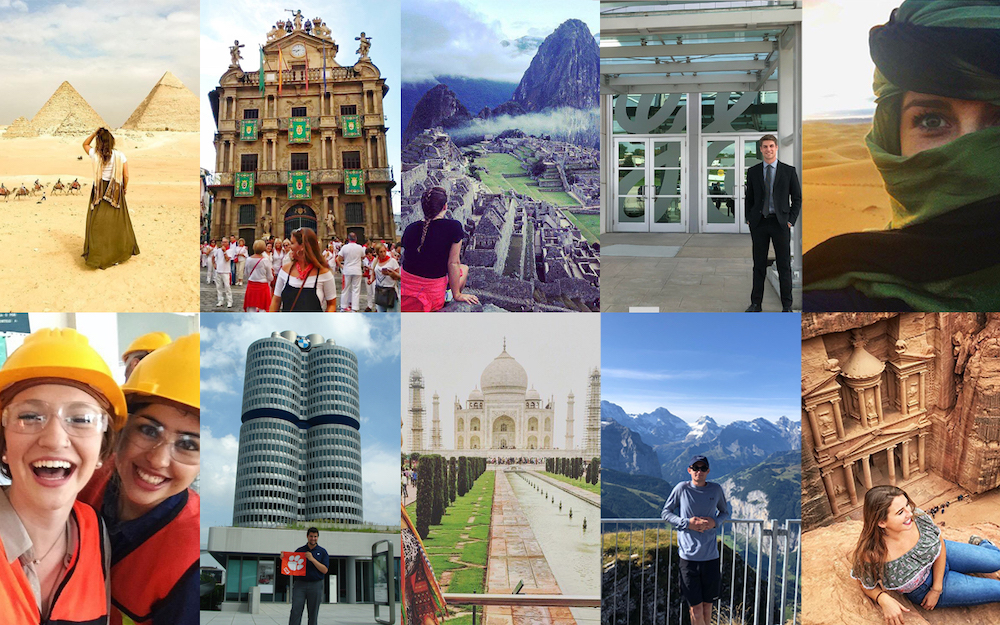 The College of Behavioral, Social and Health Sciences (CBSHS) offers several opportunities for students to travel and study abroad. Study abroad, international internships and service-learning open minds to new ways of thinking and learning through experiences. Navigating and adapting to unfamiliar environments, communicating across cultures, curiosity and questioning that lead to creative problem solving – these are all essential components of a 21st-century education and enhanced by global experiences.
Whether you are studying sustainability in Sweden, communication in Germany or world politics in Serbia, all of our programs have a common thread of building people and communities – and learning and growing and we seek to make the world a better place.
Getting Started
Attend a Study Abroad 101 session

–

Learn about program options, financial aid information, how to apply credit earned abroad towards your degree, and get your questions answered! Dates and times can be found here.
Research program options 

–

Utilize the Clemson Abroad website and program search tool to explore study abroad program options.
Meet with your academic advisor

Review program choices identified in the meeting with the Study Abroad advisor.
Identify potential classes to take while abroad that fulfill your academic requirements.
Determine where going abroad works best with your degree plan and learning path.

Apply 

–

All Clemson students who are planning to study abroad must complete the Clemson Study Abroad application for their chosen program. Program applications are available online.
---
Application Deadlines
March 1 

–

Summer and fall semester programs
October 1 

–

Spring semester programs
Depending on the program, these common deadlines may vary. It is the student's responsibility to confirm specific program deadlines.
Faculty-Directed Programs
The faculty-directed programs below are designed by Clemson faculty members and/or academic departments for Clemson students. Faculty-directed programs are broken down into three different types:
For summer or short-term programs, Clemson faculty travel abroad with the students and teach one or all courses.
Semester programs draw on the knowledge and expertise of local faculty who have been vetted by Clemson.
A custom program, a special type of faculty-directed program, is administered by a provider organization according to specifications of a CBSHS department.
College of Behavioral, Social and Health Sciences
College of Behavioral, Social and Health Sciences | 116 Edwards Hall