Programs & Events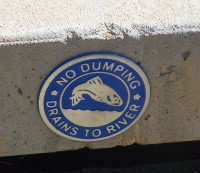 "Where Does Your Water Shed?"
2013 Richland County Conservation District Poster Contest
Richland County Students K-12
Deadline: August 15
Do you know where water sheds, or goes, in your community? The Richland County Conservation District invites Richland County K-12 students to create a poster titled "Where Does Your Water Shed?" The poster should tell the story of our watersheds and should impart a conservation message. Entries are due by August 15th. Click HERE for contest rules, entry form, and additional details.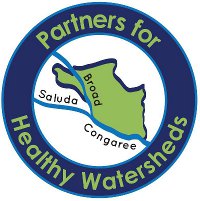 Partners for Healthy Watersheds
Clean water means healthy communities and a healthy economy.  By making simple changes and  educating employees, businesses can greatly reduce the amount of pollution coming from their properties. Show that your business is doing it's part to make sure we have enough clean water for future generations by becoming a Partner for Healthy Watersheds.  Partners for Healthy Watersheds is a recognition program for businesses and organizations in Richland County.  Click HERE to register your business today!
Richland Backyard Landscaping Series
If you missed this series, you can still learn how you can make your back yard better for the environment while saving time and money!  Click the links below to view the presentations and resources presented by our fabulous speakers:
March 21 - Top Ten Turf Tending Tips (coming soon)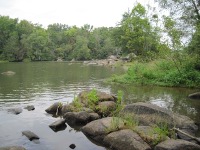 Richland Countywide Stormwater Consortium Meeting
Oct. 9, 2013
10:00 - 12:00 AM
Arcadia Lakes Town Hall

Please join us to plan stormwater education, outreach, and public involvement programs for Richland County.  All meetings are open to the public, so if water quality is important to you, we welcome your input. Click here to read the minutes from the April meeting. 
More programs from your neighboring Stormwater Consortiums: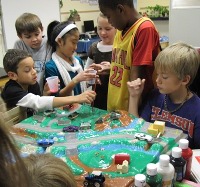 Interested in a presentation on stormwater pollution prevention for your organization?
We offer educational programs for children, adults, and technical audiences, including schools, scout troops, homeowners associations, garden clubs, and water quality interest groups.  There is no charge for programs.  If you are interested, please call Mary Nevins at 803-865-1216 ext. 122, or send an email to mnevins@clemson.edu
Stormwater Educators - Tell us about your programs!
Click here to tell us about an upcoming activity!
Click here to tell us about a recent activity you hosted!