Programs & Events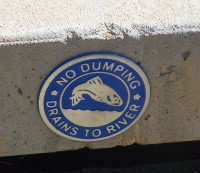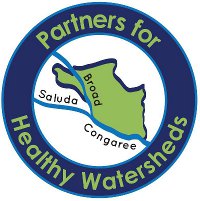 Partners for Healthy Watersheds
Clean water means healthy communities and a healthy economy.  By making simple changes and  educating employees, businesses can greatly reduce the amount of pollution coming from their properties. Show that your business is doing it's part to make sure we have enough clean water for future generations by becoming a Partner for Healthy Watersheds.  Partners for Healthy Watersheds is a recognition program for businesses and organizations in Richland County.  Click HERE to register your business today!

Want to make your yard better for the environment and easier to care for? Turn your yard into a certified Carolina Yard! Carolina yards is a resource and recognition program for homeowners like you who care about the making the world a greener place. Participating is easy! Go to www.clemson.edu/cy to learn more.
More programs from your neighboring Stormwater Consortiums: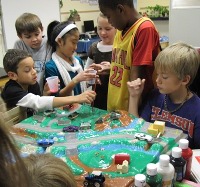 Interested in a presentation on stormwater pollution prevention for your organization?
We offer educational programs for children, adults, and technical audiences, including schools, scout troops, homeowners associations, garden clubs, and water quality interest groups.  There is no charge for programs.  If you are interested, please call Karen Jackson at 803-865-1216 ext. 116, or send an email to karen7@clemson.edu.
Stormwater Educators - Tell us about your programs!
Click here to tell us about an upcoming activity!
Click here to tell us about a recent activity you hosted!