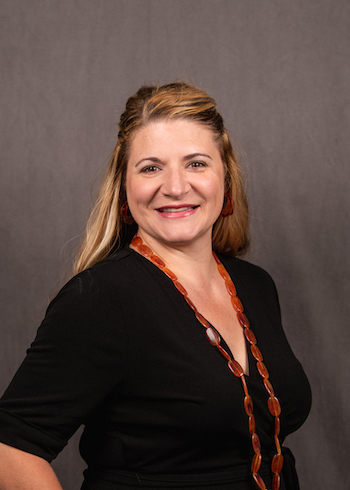 Educational Background
Ph.D. Curriculum & Instruction
University of Wisconsin-Madison 2012
M.A. Performance Studies
New York University 2006
B.I.S Anthropology, Dance, & Spanish
University of Minnesota-Twin Cities 2003
Profile
Alison Leonard's current research focuses on exploring how the arts in education and teacher education, primarily dance's role and its possibilities in schools.

Selected publications:

Leonard, A. E. & Bannister, N. (March 2018). Dancing our way to geometric transformations. Mathematics Teaching in the Middle School, 23(5): 258-
267.

Leonard, A. E., & Odutola, A. O. (2016) "I Am Artistic": Mixed Method Case Study Research of Preservice Generalists' Perceptions of Arts in Education. Studies in Art Education, 57(3): 279-299.

Leonard, A. E., Dsouza, N., Babu, S. B., Daily, S. B., Jörg, S., Waddell, C., Parmar, D., Gundersen, K., Gestring, J., & Boggs, K. (2015). Embodying and programming a "constellation" of multimodal literacy practices: Computational thinking, creative movement, biology, & virtual environment interactions. Journal of Language and Literacy Education, 11(2), 64-93.

Leonard, A. E., Hall, A. H., & Herro, D. (2015). Dancing literacy: Expanding children's and teachers' literacy repertoires through embodied knowing. Journal of Early Childhood Literacy, 0(0) 1–23. DOI: 10.1177/1468798415588985

Leonard, A. E. (2014) Democratic bodies: Exemplary practice and democratic education in a K-5 dance residency. Journal of Dance Education, 14(1).

Courses Taught
EDEL 3100: Arts in the Elementary School
ED 9030: Introductory Doctoral Seminar I
EDF 9740: Emerging Qualitative Research Methods & Design
ED 3970 010: Creative Inquiry
ED 4990 Honors Capstone
ED 9910: Doctoral Dissertation Research
ED 9940: Directed Research

Research Interests
Arts in education
Teacher education
Social justice and inclusion
Dance and embodied forms of inquiry in education
Links
TEDx Talk
AC Lab Facebook
AC Lab Instagram
Choreography sampler