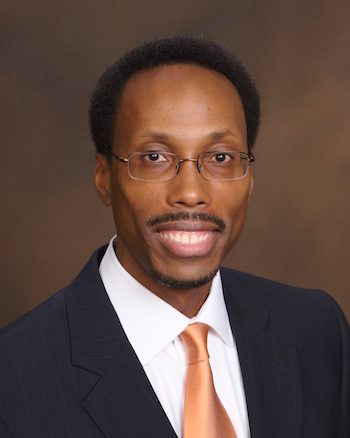 Educational Background
M.Sw.E., Software Engineering (Master's Degree in Software Engineering)
Auburn University, 2020
M.I.S., Industrial Statistics (Master's Degree in Industrial Statistics)
University of South Carolina, 2011
Ph.D., Higher Education (Doctoral Degree in Higher Education)
University of Iowa, 2000
M.A., Social Studies Education (Master's Degree in Social Studies Education)
University of Iowa, 1998
B.S., Accounting (Bachelor's Degree in Accounting)
Virginia Commonwealth University, 1996
Profile
Lamont A. Flowers is the Distinguished Professor of Educational Leadership in the Department of Educational and Organizational Leadership Development in the College of Education and the Executive Director of the Charles H. Houston Center for the Study of the Black Experience in Education in the Division of Inclusion and Equity at Clemson University. The Charles H. Houston Center supports Clemson's Division of Inclusion and Equity by researching issues impacting institutional and educational outcomes and evaluating precollege and student engagement programs on campus.

From 2000 to 2005, Dr. Flowers was an Assistant Professor in the College of Education at the University of Florida. As a faculty member at the University of Florida, in addition to teaching students pursuing graduate degrees in higher education and student affairs, he conducted research to assess the impact of institutional attributes and student experiences on cognitive and psychosocial development. Dr. Flowers also served as a Commissioner on the Board of Commissioners representing South Carolina's 3rd Congressional District from 2016 to 2021 at the South Carolina Commission for Minority Affairs. This state agency examines issues, conducts research, and disseminates information about economic and social disparities affecting minority populations throughout South Carolina.

Dr. Flowers has authored or co-authored more than 100 scholarly publications exploring African American students' educational outcomes as well as leadership, diversity, and policy issues in education. His research interests focus on analyzing factors affecting educational and occupational attainment among African Americans as well as educational leadership issues impacting diversity outcomes in higher education. Dr. Flowers' methodological interests focus on integrating technological and empirical innovations in educational equity research as well as using software to enhance research, assessment, and training regarding diversity and inclusion scholarship. In this regard, Dr. Flowers' most recent journal article, published in the Communications of the ACM, titled "Testing Educational Digital Games: Diversifying Usability Studies Utilizing Rapid Application Development," highlights ideas about enhancing participation in evaluation research and the STEM workforce.

Dr. Flowers has received grants to conduct research from the American Educational Research Association, Spencer Foundation, and the Association for Institutional Research. Dr. Flowers currently serves as a co-principal investigator on a research grant funded by the National Science Foundation titled "Examining the Effects of a STEM Career Readiness Model to Enhance Underrepresented Minority Employment Opportunities" (Award #2205612). The 3-year grant project, funded between 2022 to 2025, studies the impact of a career development program and examines issues about STEM students' workforce preparation experiences at HBCUs. This sponsored research project aligns with a book Dr. Flowers co-edited in 2016 titled, Advancing Educational Outcomes in Science, Technology, Engineering, and Mathematics at Historically Black Colleges and Universities. The book integrates educational research regarding factors impacting engagement and retention among HBCU students pursuing STEM degrees.

Dr. Flowers has received several honors, including the National Association for Multicultural Education's Carl A. Grant Multicultural Research Award, the W.E.B. DuBois Higher Education Award from the National Alliance of Black School Educators, and the Scholars of Color Early Career Contribution Award from the American Educational Research Association. Dr. Flowers received a bachelor's degree in accounting from Virginia Commonwealth University. He also received a master's degree in social studies education and a doctoral degree in higher education from the University of Iowa. Additionally, Dr. Flowers received a master's degree in industrial statistics from the University of South Carolina. Dr. Flowers also received a master's degree in software engineering from Auburn University.
Courses Taught
EDL 950: Educational Policy Studies
EDL 965: Higher Education Finance
EDL 977: Diversity Issues in Higher Education
EDL 989: Advanced Seminar in Educational Leadership
Research Interests
Factors affecting educational and occupational attainment among African Americans
Educational leadership issues impacting diversity outcomes in higher education
Links
Charles H. Houston Center for the Study of the Black Experience in Education