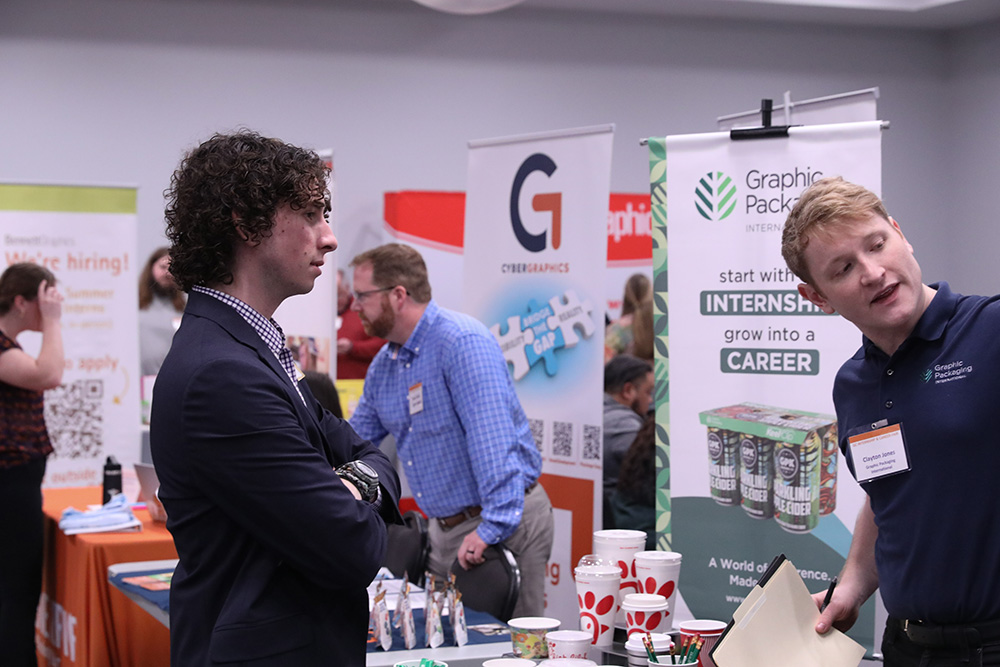 Registration is now closed for the Spring '21 Graphic Communications Employer Day, hosted by Clemson University's Department of Graphic Communications, along with the Office of Career & Global Engagement at Clemson's newly named Wilbur O. and Ann Powers College of Business.
Check back soon for information about the next Graphic Communications Employer Day.
---
For students:
Students meet with prospective employers to learn about internships and permanent opportunities within the industry. Students will be asked to upload their resume and/or Intern Information Form when registering for the event.
Student Resources
For employers:
Employers attending the event will provide information about opportunities with their organization through the Career Center and will meet with students "virtually" during the event.
Employer Resources
Department of Graphic Communications
Department of Graphic Communications | 200 Godfrey Hall, Clemson, S.C., 29634