Members of the Clemson University community should report all fires by calling 911 or 864-656-2222. If you are off campus, call 911 or the local fire department.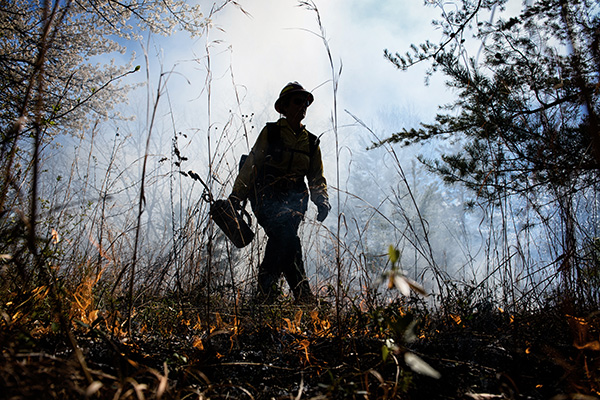 All residential areas (residence halls and apartments) are equipped with sprinklers and life safety systems with the exception of Thornhill Village (an on-campus single story, duplex community). The systems are all automatic sprinkler systems that are electronically monitored 24 hours, seven days a week by the Clemson University Police Department. The Residential Facilities Office has three NICET certified technicians on staff. These three technicians — one Level One, one Level Two and one Level Three — who perform the routine inspections, testing and maintenance of the sprinkler systems. An outside contractor provides the inspection and testing of the alarm systems (electrical) as well as the fire extinguishers.

Each residence hall (but none of the apartment areas) is equipped with an emergency generator that is designed to operate immediately once there is a loss of power and the routine testing of the generators is performed by Residential Facilities. The generators provide power for emergency lighting and the fire protection equipment in the event of a power failure. 

All residence hall kitchens are equipped with an ABC fire extinguisher. All on-campus apartment communities are also equipped with an ABC fire extinguisher in the kitchen area.

Students, faculty and staff are encouraged/required to participate in fire safety training programs offered virtually through the Tiger Training system.

Clemson University has several policies or rules on portable electrical appliances, the possession of dangerous objects or materials, smoking and open flames (such as candles), procedures for evacuation, and other fire prevention and safety concerns.
Additional Fire Safety Information
Fire safety in a residence hall or apartment is everyone's responsibility. It is important that everyone not only follow fire safety procedures but report all violations or fire hazards to the Resident Assistant immediately.
Smoke only in designated areas
Turn off electric blankets, irons, lamps and curling irons right after use
Never cover lamps with any material for any reason
Candles and other open flame devices are not allowed in residence halls or apartments (not even for decoration)
Halogen lamps are not permitted in residence halls or apartments
Check the smoke detectors weekly. Go to residence hall and apartment front desk for replacement batteries. Check the fire extinguisher
Keep hallways and exit paths clear at all times
Do not overload circuits by plugging too many appliances into one outlet. If two or more appliances with a combined wattage of more than 1,500 watts are used, use an Underwriter Laboratory approved power strip with a built-in circuit breaker (15 amps or less)
Extension cords shall not be used as a substitute for permanent wiring
Extension cords must not be used in succession or in conjunction with power strips
If a fire is observed, immediately move to a safe area, and call 911 to report the fire
If clothing catches on fire, drop to the floor and roll back and forth until the flame is out
ALWAYS take fire alarms seriously, and leave the building by assigned routes
Gas grills may not be used or stored in any residential area (including apartments)
All curtains, decorations or displays used in windows must be made of fire resistant materials
Do not tamper with or remove any fire detection device, and do not hang anything from a sprinkler head
Cooking and Food Preparation
Residence Halls
The ability to cook and prepare food in residence halls is very limited. Residents may prepare food in the hall kitchen areas. 
Microwave Ovens
Microwave ovens are allowed in hall kitchens only. However, residents assigned to rooms and suites may use the combination microwave/refrigerator (MicroFridge) available for rent through a program sponsored by Student Government. Students may have a refrigerator in their room if it is 3.6 cubic feet or smaller. Any other appliance found within student rooms may lead to mandated removal of the appliance and discipline under the student code of conduct.
Apartments 
Most normal kitchen appliances, including microwave ovens, may be used in apartment kitchens. These include George Foreman grills, Panini presses, slow cookers and toasters (not toaster ovens).
Grills
Grills (charcoal or propane), propane gas tanks and gas or charcoal grill supplies cannot be stored inside or outside, in any campus residential area, including apartments.
Electrical Equipment
Residents may not alter or repair any electrical equipment or fixture provided by the University. Defects in electrical equipment or wiring should be reported to the Residential Facilities Office by calling 864-656-5450. If more than two appliances with a cumulative wattage of more than 1,500 watts are plugged into a single wall outlet, a U.L.-approved power strip with a built-in circuit breaker must be used. If the power strip is approved for multi-outlet use, then two power strips per wall outlet may be used, allowing four power strips per room. Extension cords shall not be used in succession or in conjunction with power strips. Extension cords shall not be used as a substitute for permanent wiring. Space heaters, window air conditioner units, ceiling fans and similar items are prohibited.
Firearms, Explosives, Fireworks and Flammable Materials
The possession, storage or use of firearms, ammunition, bows and arrows, paintball guns, slingshots, explosives, fireworks, candles, halogen lamps, incense, dangerous chemical mixtures, propelled missiles or similar items are prohibited. Persons authorized to carry a concealed weapon per South Carolina Code of Laws section 23-31-205 are not permitted to possess a concealed weapon in an on-campus residential facility.
Fire Evacuation
Evacuation of University buildings is mandatory when a fire alarm sounds. Residents should follow posted evacuation plans/routes. Sounding of false alarms or tampering with firefighting or safety equipment, including fire extinguishers, fire sprinklers and connecting pipes, exit signs and the alarm system is prohibited.
Smoking
Smoking is prohibited in all University housing facilities.
Window Treatments
All curtains, decorations or displays used in windows must be made of fire resistant materials.