ENGL 4980 Writing Support Theory and Practice
Overview
This course explores several topics crucial to writing support work. The course is a requirement of the Writing Fellows Program. During the first few weeks of the term, the course content focuses on tutoring and consulting practices, such as strategies and techniques for working with a wide range of writers and best practices in writing support. 
Writing center theory and praxis is an entire field of research and study. This course explores a brief history of writing center history as well as writing instruction and feedback as a whole. We will also consider how institutional context affect writing support. It is important for those in writing centers and those providing writing support to understand the historical context and influence of English writing. 
As the course progresses, we will consider a variety of topics within writing support praxis including diversity, inclusion, and equity, Englishes, "correctness," and responsive, adaptive assessment. 
Throughout the term, the course participants will focus on four important tenets found in Indigenous methodologies: respect, relevance, reciprocity, and responsibility. How writing consultants do the work of supporting writers is as important as the work of supporting writers. 
This course is a mixture of theory and practice. ENGL 4981 is listed as a "lab" in iRoar. This accounts for the active learning that takes place in the course through observations within the Writing Lab, practice sessions, conferences, and any other additional active learning experiences. This will never amount to more than one hour per week in addition to class. 
How do we support writers?
Students in the Spring 2022 class of ENGL 4980 created a Google Jamboard where they considered the idea of a writing center. The students used this space to reflect on the conversations they engaged throughout the semester. 
These students placed heavy emphasis on the necessity of writing support for all who need it. 
Course readings range from foundational texts in writing support theory and practice to articles released in the same months as the course itself. Practices and conversations in writing support are ongoing and constantly evolving.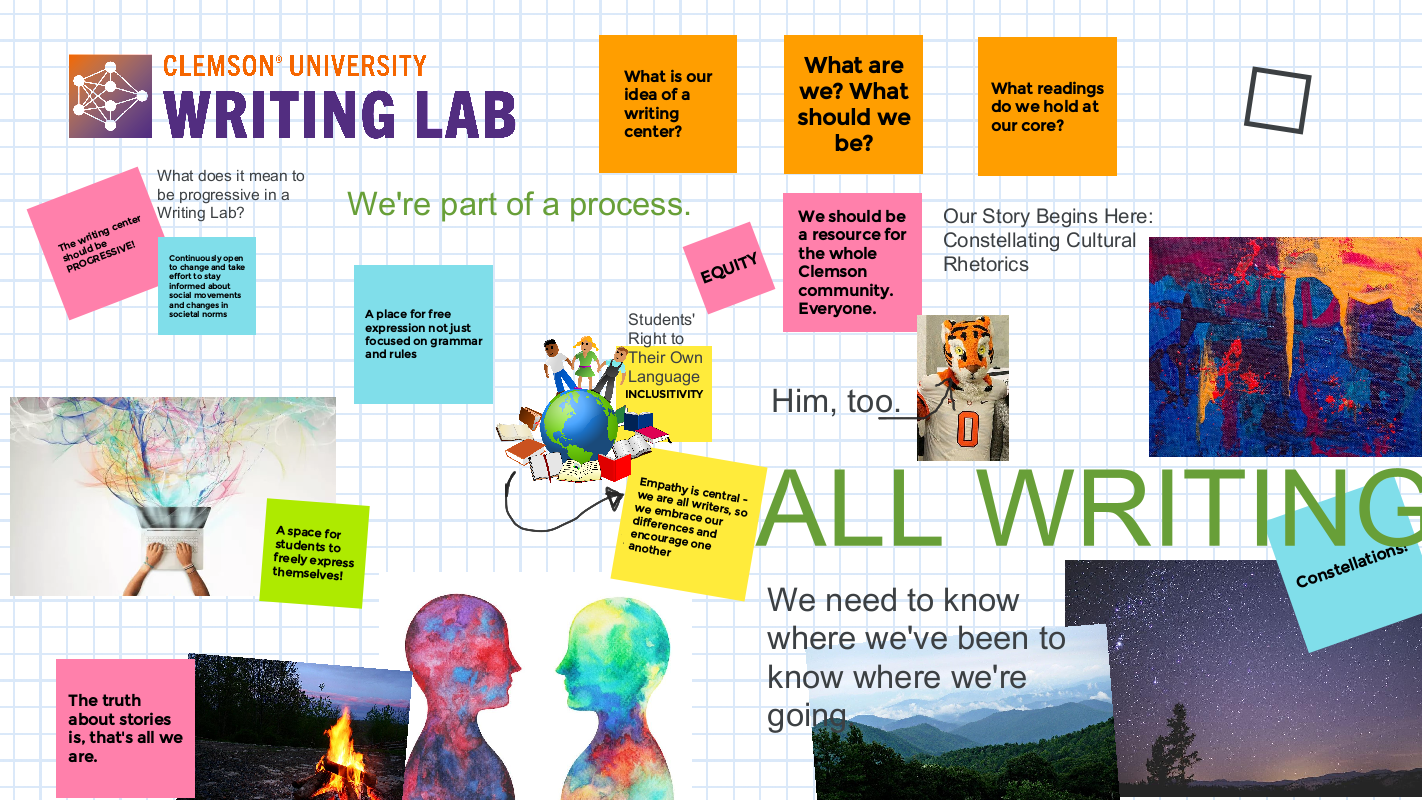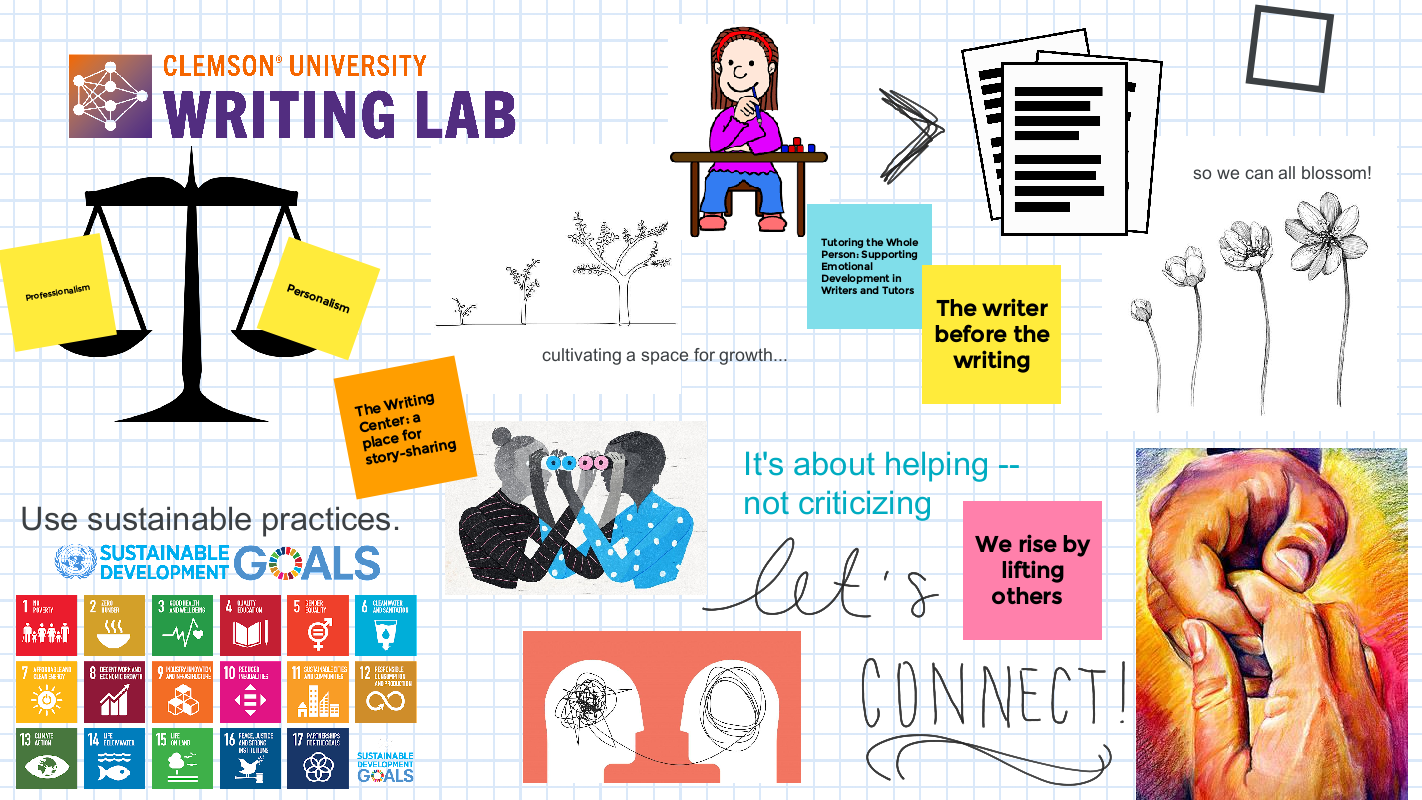 In ENGL 4980, writers from across the university learn the best practices in supporting writing. Part of that is learning to provide support to individuals at their most vulnerable. Each participant in ENGL 4980 gains skills in connecting with others and helping peers to reach their potential.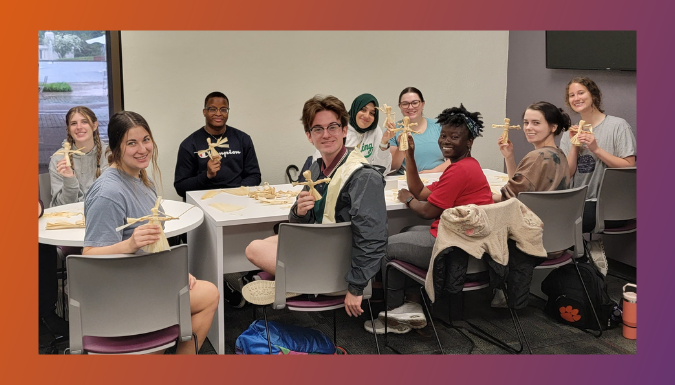 The Writing Lab
The Writing Lab | 301 Cooper Library, Clemson, S.C. 29634