The Writing Fellows Program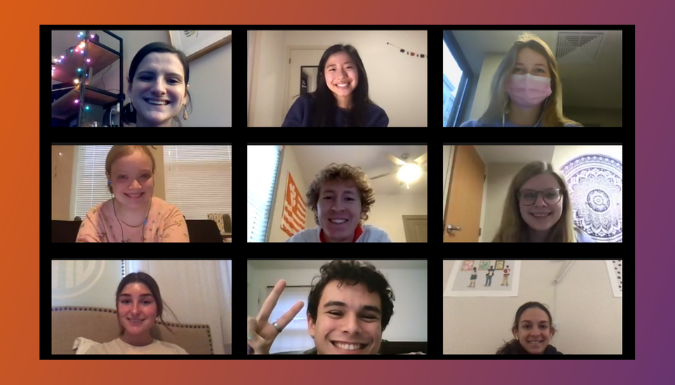 Overview
Writing Fellows are integral to our Clemson Family, providing peer writing support to students, faculty, and staff. The Writing Fellows at Clemson University's Writing Lab take a training course to engage with scholarship and research in the Writing Center Theory and Practice field. This training prepares Writing Fellows for all kinds of writing consultations and familiarizes them with best practices. Writing Fellows participate in ongoing professional development, engage with research opportunities, and represent the best of the Clemson community.  Each college at Clemson has been represented in the Writing Fellows Program, and each Fellow brings their specific knowledges to our community. 
Do you want to join the Writing Fellows Program?
The Clemson Writing Lab is currently staffed by Undergraduate Writing Fellows, also called 'writing consultants,' Graduate Assistants, and Graduate Writing Consultants. Undergraduate Writing Fellows undergo a rigorous application process as part of a prestigious and long-standing fellowship program. 
To become an Undergraduate Clemson Writing Fellow, you must apply in the Fall semester before the year you intend to start. For example, selected applicants that will begin their fellowship in the 2024-2025 Academic Year must apply in Fall 2023.
Successful applicants will be required to take ENGL 4980 with Dr. Chelsea Murdock in the Spring semester before the beginning of their fellowship. This is a 3-hour course with an additional 1-hour lab required. Writing Fellows gain practical, applied experience with a range of student writers. They can engage in undergraduate research that can lead to presentation and/or publication, with the facilitation of Writing Fellows faculty.
Writing Fellows receive $1500 each semester for their work as peer consultants.
This is 6 hours of scheduled tutoring per week and 1 hour of professional development per week. Writing Fellows are additionally required to attend (or present) two workshops per term.
Writing Fellows are invited to continue their service as a Writing Fellow with the support of the Writing Lab Director. Reappointment is dependent on satisfactory annual performance evaluations. 
Develop Strong Communication Skills: Working as a writing consultant allows students to enhance their written and verbal communication skills through regular interactions with writers of various backgrounds and skill levels.
Deepen Understanding of Writing Processes: Becoming a writing consultant provides an opportunity to gain a deeper understanding of the writing process, from brainstorming and drafting to revising and editing.
Sharpen Critical Thinking Abilities: Assisting writers with their projects requires critical thinking skills to analyze and provide constructive feedback on content, organization, and argumentation.
Expand Writing Repertoire: Through exposure to different writing styles, genres, and disciplines, writing consultants can broaden their own writing repertoire and become more versatile in their own work.
Foster Empathy and Interpersonal Skills: Interacting with writers in a supportive and non-judgmental manner helps develop empathy, active listening, and interpersonal skills.
Enhance Leadership and Collaboration Abilities: Working collaboratively with writers, faculty, and fellow consultants fosters leadership skills, teamwork, and effective collaboration.
Contribute to a Supportive Writing Community: Writing consultants have the opportunity to contribute to a positive and inclusive writing community by providing guidance and support to fellow students.
Gain Professional Development: Becoming a writing consultant offers valuable professional development opportunities, including workshops, training sessions, and the chance to work closely with experienced writing professionals.
Make a Difference: Helping writers improve their skills and achieve their writing goals can have a profound impact on their academic success and personal growth.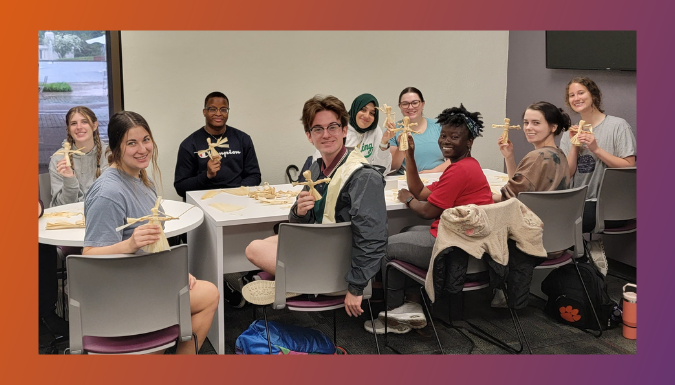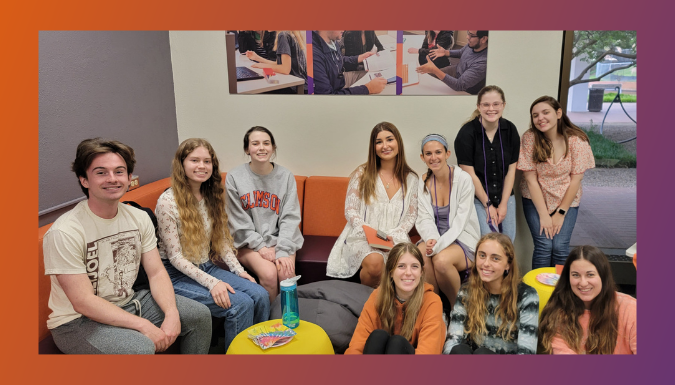 ENGL 4980
ENGL 4980 (along with ENGL 4981) is a training course for writing support. Students learn how to provide feedback in an inclusive and supportive environment. The course includes an active learning element, ENGL 4981, which allows students to learn through shadowing and co-consulting.
The course is a seminar format, fostering discussion and active learning. Likewise, Dr. Murdock encourages public research efforts with support for regional research presentations and publication in writing support journals.
Frequently Asked Questions
Stories from Writing Fellows
"I had a student make an appointment with me once who ended up in the hospital and was scared to cancel her appointment. Of course I told her to focus on healing and we could reschedule. This reminded me of the importance of being flexible and understanding. The Writing Lab is here to accommodate you and meet your needs -- don't be afraid to tell us how we can best help you, because that's our main priority!"

Gracie

Writing Fellow '20

Economics
"Some of my favorite appointments in the Writing Lab are ones where a student comes in with their assignment prompt and a few general ideas on what they want to write. In an appointment I had last fall, my client came in with the prompt for an essay on the romanticization of Cleopatra. She had a few different ideas for her essay, but was having trouble organizing them into a coherent argument. We had an awesome brainstorming session where she presented and summarized her evidence to me and we were able to bounce ideas off each other to develop a clear, strong argument. "

Julia

Writing Fellow '19

Bioengineering
"I spent my first year working as a Writing Consultant online, as well as most of my training. My sessions consisted of giving feedback through chat boxes with no idea of who was on the other side, and no idea if they were understanding the help I was given. It was monotonous, I'm sure, for both sides. When I finally had my first in person session in Fall 2020, I was a little nervous, and unsure what to expect, but I didn't realize how much of a difference it would be. She'd come in asking for help with a personal statement, and face-to-face, without the slowness of typing, we were able to easily discuss her goals and ideas, making it much easier for it to be a two-way conversation. It was inspiring to see her get physically excited by the work she was producing. I hope she made it into the grad school she was applying to. This experience spurred me on for the rest of the semester and year. "

Lauren

Writing Fellow '20

Environmental and Natural Resources
"I remember one week where I just couldn't seem to get on top of things. My class workload was incredibly high and nothing seemed to be going as planned. I came into the Lab that day exhausted and, because of this, in a bad mood because I was afraid I wouldn't be able to give clients the attention they deserve. My first appointment of the day was a student who was looking to brainstorm topics for a literary analysis paper. I think the student was stressed as well, and seemed to be having a week similar to mine. After going deeper into a brainstorm, though, we enthusiastically developed ideas that turned to notes and then to an outline. By the end of the session, the student was excited about their topic and the direction of the paper, and I had completely forgotten how horrible a week I was having. It felt really good to have such a passionate and organic conversation with this student that resulted in tangible progress. This moment serves as a reminder to me that collaborative relationships can foster positive energy and growth! "

Hannah

Writing Fellow '21

English