Our goal at the Clemson University Writing Lab is to support all members of the Clemson community to become more confident and effective writers. For whatever you are working on, we can help you find the most effective way to communicate your message. Writers need feedback, sounding boards, and other people to coach them while they compose. At the Writing Lab, trained peer consultants will help you brainstorm, draft, and revise your projects.
Any discipline. Any level. Any stage. Any genre. Any writer.
If you have any questions, please email us at writinglab@clemson.edu.
Supported by the Clemson University English Department and the Graduate School.
"The people at the Writing Lab are so supportive and efficient. I was super stressed out. The consultant helped me come up with a plan of action and gave me tips on the new type of writing I was required to do. Seriously, one of the best services on campus."

Jason

Bioengineering
Fall 2023 General Information
Fall 2023 Hours
| | |
| --- | --- |
| Day | Hours |
| Mondays, Wednesdays, Thursdays | 9AM - 5PM |
| Tuesdays | 9AM - 8PM |
| Fridays | 9AM - 3PM |
The Writing Lab is located on the 3rd floor of Cooper Library in Room 301. 
Click here to learn how to use our appointment system.
We have Face-to-Face, Zoom, and Emailed Feedback appointments available.
Walk-in appointments are welcome at this time. Availability can vary throughout the semester.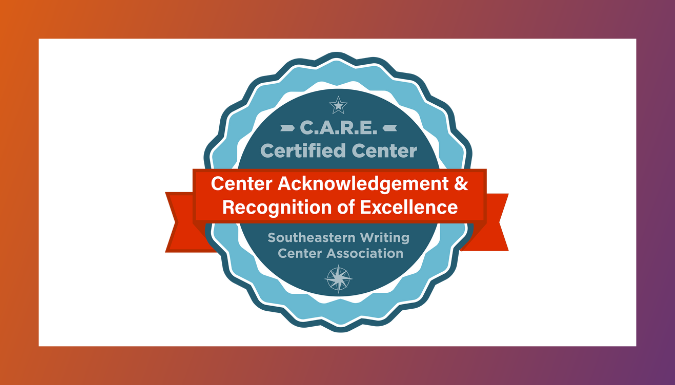 SWCA Acknowledgement and Recognition of Excellence
Celebrating 40 years of writing support.
The Southeastern Writing Center Association (SWCA) Center Acknowledgement and Recognition of Excellence evaluates writing centers based on several factors: training, professional development, programming, community partnerships, values, and vision. The evaluation committee was unanimous in their conferral of this honor. The Writing Lab staff will receive this award at the 2024 annual conference in Atlanta.
Click here to learn more about SWCA.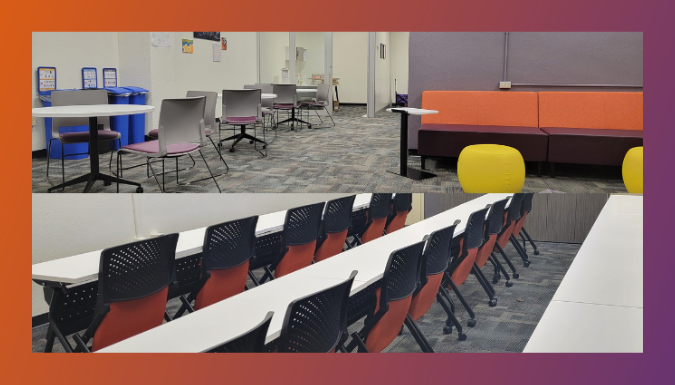 Our Space in Cooper Library
The New Home of the Writing Lab
The Writing Lab has moved to Cooper Library! Our new facility is on the third floor in Room 301. Turn left from the staircase and look for the television on the wall. You will see our sign. The new space features various seating options, collaborative space, and additional space for workshops and seminars. This new space allows us to better connect with stakeholders across campus. Through this move, we aim to actively participate in the writing process.
The Writing Lab
The Writing Lab | 301 Cooper Library, Clemson, S.C. 29634