CT2 Faculty Institute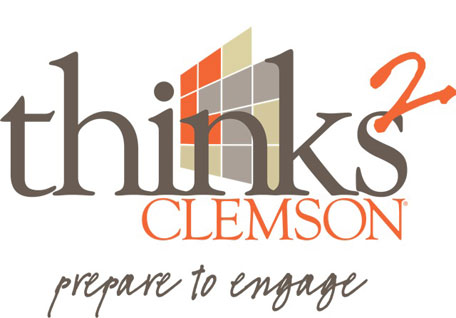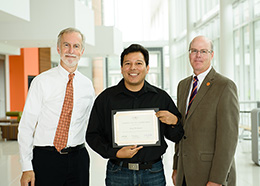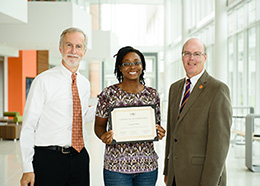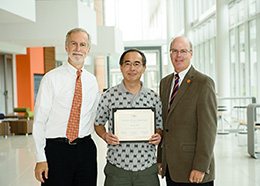 Provost Bob Jones (L) and Dean of Undergraduate Studies John Griffin (R) with 2016 Faculty Institute Members.
A substantial component of the Clemson Thinks2 Faculty Development Program is structured as the CT2 Faculty Institute. The Faculty Institute provides training for faculty who will be teaching the CT2 seminars and other critical thinking-oriented courses. Further, the Faculty Institute provides an ongoing forum for idea sharing and communication among faculty and all those who form the larger community of CT2.  
The instructional content of the CT2 Faculty Institute includes many participant activities and deliverables, such as mapping student learning outcomes, critical thinking discussion questions, writing assignments, test questions, and assessment rubrics. The CT2 Faculty Institute is designed for the faculty who will be teaching the CT2 seminars focused on critical thinking. The Office of Teaching Effectiveness and Innovation assists in program development. The Faculty Instuitute is held each June: facilitating the involvement of invited experts in critical thinking as well as Clemson faculty.
The CT2 Faculty Institute outcomes for the participants include:
Design and develop a communication-intensive CT2 seminar on the topic or subject the faculty member chooses and that integrates targeted student learning outcomes related to critical thinking.
Redesign and redevelop existing faculty members' course(s) to in

tegrate the targeted student learning outcomes related to

Clemson Thinks

2

.
Develop and integrate activities and assignments into faculty members' courses that will develop the targeted critical thinking skills in their students and enhance academic and engagement experiences.

Develop strategies for engaging students and ensuring they comprehend assignments and are achieving CT2 learning outcomes.

Identify alternatives for assessing student CT2 skills.

Monitor and assess students' competency in CT2 skills using multiple assessment instruments. 
Each year the Clemson Thinks2 Faculty Institute invites a prominent scholar in the field of critical thinking theory and pedagogy to be the keynote presenter.  Previous Faculty Institute keynote presenters are:
2013: Dr. Stephen Brookfield
2014: Dr. Gerald Nosich
2015: Dr. Peter Facione
2016: Dr. Diane Halpern
2017: Dr. Peter Facione
2018: Dr. Peter Facione
2019: Dr. Peter Facione