South Carolina's Palmetto Leadership Program for the Environment, Agriculture and Forestry (PLEAF) is a two-year intensive academic, experiential learning and networking curriculum designed to facilitate personal and professional growth and success, while sharpening character and leadership skills for each participant. PLEAF is housed and directed by Clemson University's College of Agriculture, Forestry and Life Sciences (CAFLS) and Public Service and Agriculture Division in conjunction with key program related cooperating partners.
PLEAF candidates are the brightest and best of South Carolina's current and future leaders engaged in the industries of agriculture, forestry and all aspects of stewarding of our state's natural resources and environment.
Participants in this leadership program can expect to:
Gain insight from highly respected and distinguished professionals/leaders.
Network with successful private and public sector influencers and difference-makers in related industries and organizations from across the state.
Receive exposure to related industries in neighboring states.
Discover, integrate and apply principle-based leadership skills and strategies to achieve work/life balance and success.
Practice being a leader by completing a self-selected practicum project designed to make a difference in their sphere of influence.
Learn More

about the Palmetto Leaf program
Apply Now
Are you interested in applying to the Palmetto LEAF program? Please visit the link below to learn more and start the application process.
Nominate Someone
Do you know someone that would make a great candidate for the Palmetto LEAF program? Visit the link below to nominate a participant.
"From the very beginning, Clemson University has been a leader in educational innovation, in research that drives economic growth, and in outreach to the communities we serve. We are strong, outside and on the move! And our future looks great!"

Jim Clements

President

Clemson University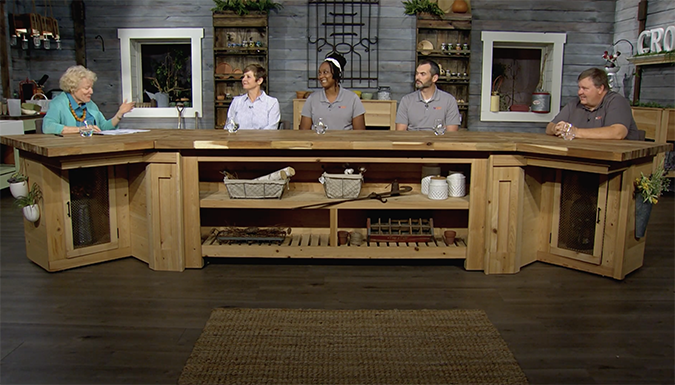 PLEAF Featured on Making It Grow
The Palmetto Leadership Program for the Environment, Agriculture, and Forestry current and past participants, including Ashleigh Goza from Blue Fields Nursery in Mayesville, SC, Herb Nicholson from Domtar Paper Company in Darlington SC, and Keisha Rainey from the Carolina Farm Stewardship Association in Lexington, SC, offer their perspectives on the program's impact on their future endeavors.
Watch the Video