"We have had a very successful internship program at Central Garden and Pet/Pennington Seed for many years. The student services group at Clemson has been extremely supportive of our company and the Clemson students. The Clemson students and companies are fortunate to have a team that loves the students and wants to see them placed with strong companies with integrity and good growth opportunities. We will continue to fill intern positions and permanent positions with Clemson students and graduates for years to come. "

Dean Morrison

Central Garden & Pet

VP Garden Distribution
Current Student Internship Experiences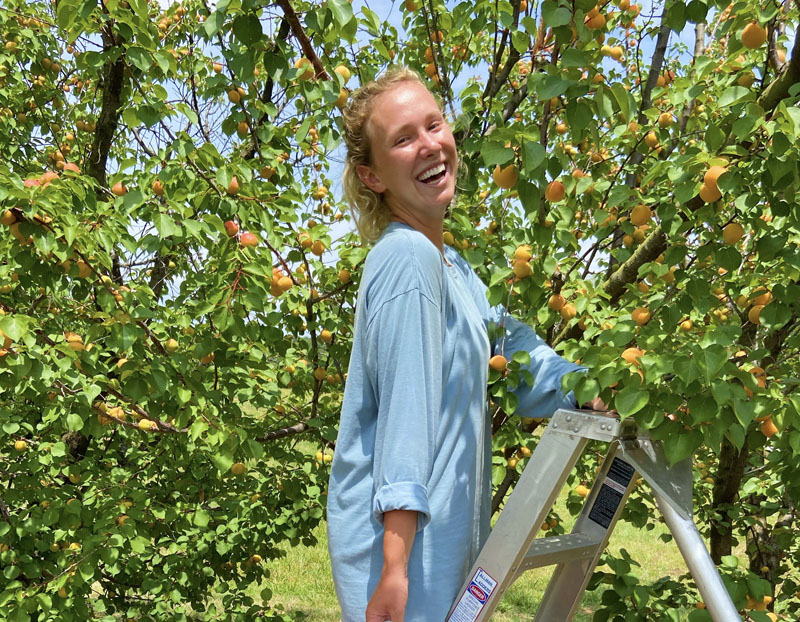 Hannah Hancock
Musser Fruit Research Farm
My name is Hannah Hancock and I am currently interning at Musser Fruit Research Farm! Sometimes we help along professors or graduate students that are working on their masters out at the farm, but normally we are picking fruit (blackberries, plums, apricots but mostly peaches). We have learned a lot about different types of peach varieties as well as issues that affect peaches and possible treatments for issues such as bronzing, streaking and brown rot. Earlier in the summer we were summer pruning the peach trees, but at the end of the summer we are mostly harvesting the fruit and selling it to beer vendors and produce stands.
Gabrien Gillespie
Packaging Design Intern at Veritiv Corporation
The past 4 months were packed with exposure to numerous projects, unique challenges, and endless solutions provided by the Packaging Design Team. The majority of my time this summer was spent in the Packaging Design Center, creating structures in ArtiosCAD and developing prototypes. From operating CAD tables to cut both simple and complex samples of various materials to utilizing ISTA testing equipment to analyze packaging performance, the Veritiv Packaging Lab provided lots of hands-on experience. I would like to thank all members of the Packaging Solutions from the Veritiv Team, the Vine Team, and the rest of the Veritiv Family. I am extremely grateful for my summer internship experience at Veritiv Corporation and can't wait to unpack everything Clemson University.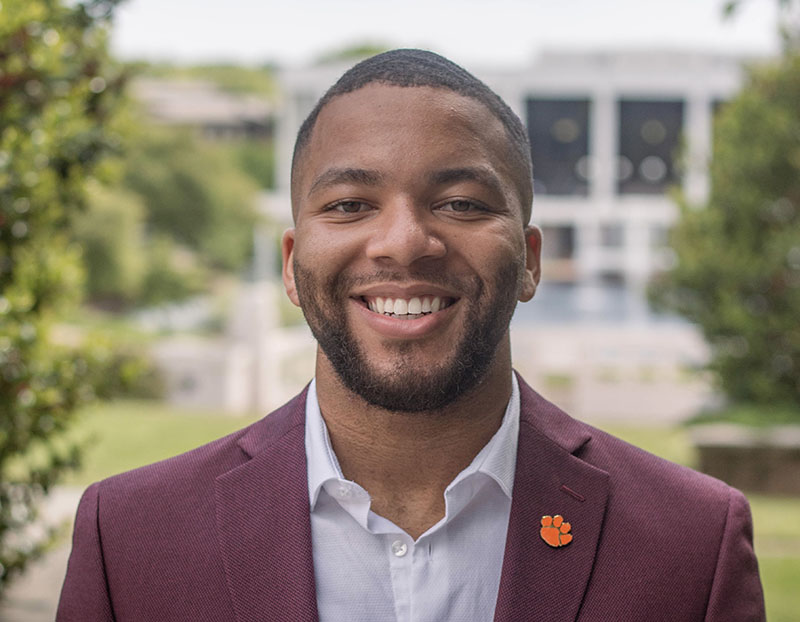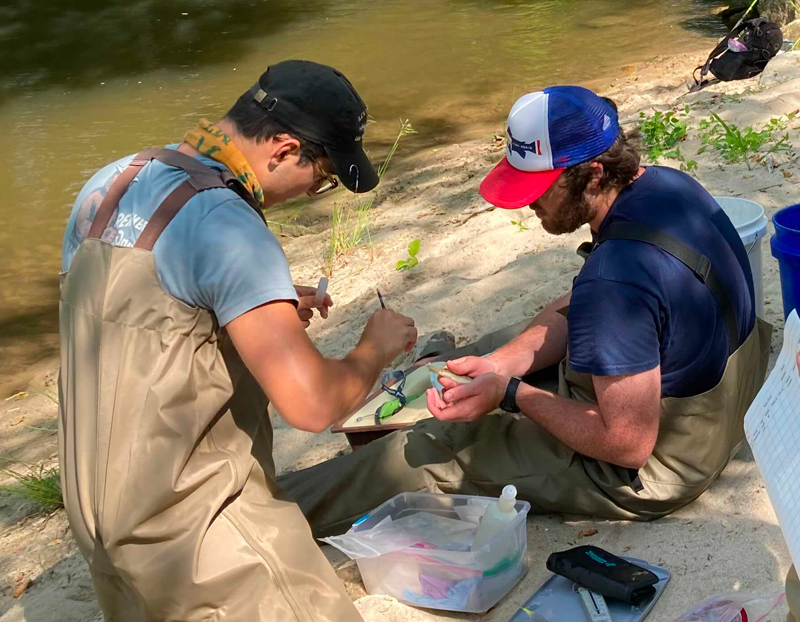 Drew Kanes
Dr. Peoples Lab, CAFLS Department of Forestry and Environmental Conservation
I have spent this summer working as a field technician for the Peoples Lab within the Department of Forestry and Environmental Conservation. Through this position, I have been assisting a master's student in his research on the endemic Bartram's Bass on the Eastatoe River in upstate South Carolina. We have captured well over one hundred bass this summer in order to tag them and take genetic samples. I've thoroughly enjoyed the great people I've met through this position, the new research methods and techniques I have learned, and all the time I've been able to spend outdoors throughout the summer!
Alumni & Career Services
Alumni & Career Services | W.B. Bookhart Student Services Center | F153 Poole Ag. Center