Create Your Own EUREKA! Discovery
EUREKA! research projects range from math, science, and engineering to the social sciences and humanities.
Some EUREKA! participants work with a faculty member in a one-on-one mentored relationship. Others may be pat of a research team involving faculty, graduate students, and other undergraduates.
The hours students spend conducting research vary based on the research group, but generally  students will work on their projects Monday through Friday. Research mentors ask for different time commitments, ranging from as small as four hours a day to a full day. Some projects will require independent research under the direction of a faculty mentor.
The average EUREKAN conducts research from 9-4 every day with an hour lunch break...this time flies by! However, the project time is very research group specific, so faculty will provide guidance on those hours. 
At the end of every summer, we publish an abstract book with details about the research conducted by program participants. Students also take part in a poster presentation where they share details about their summer research and its findings.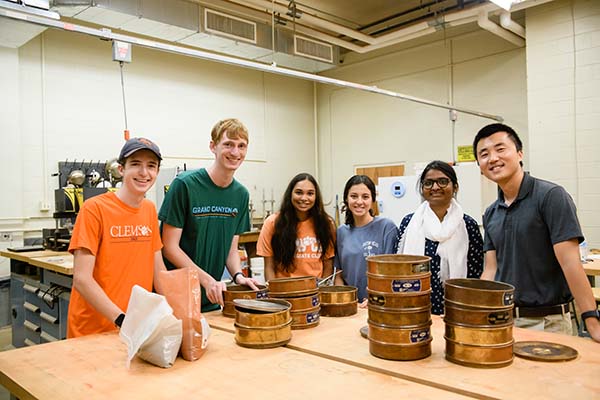 Choose Your Own EUREKA! Adventure
Your EUREKA! research starts before you complete your application. 
Every year, we post current research descriptions that outline the different types of opportunities that are available that coming summer.
Please review these opportunities thoroughly. When you complete your application, you will list three research choices in order of preference.
If you are selected to participate in the program, the EUREKA! Director will assign your project.
Online and In-Person Opportunities
If you're not able to join us on-campus this summer, consider our online program! After all, not every research project is conducted in a laboratory. 
Our online EUREKA! program offers a variety of opportunities for you to engage in research with Clemson faculty, without traveling to campus. Many of our online participants meet their faculty mentors when they arrive on campus to start their fall semester.
Meet EUREKA! Faculty Mentors
Meet EUREKA! Alumnus Chris Pollock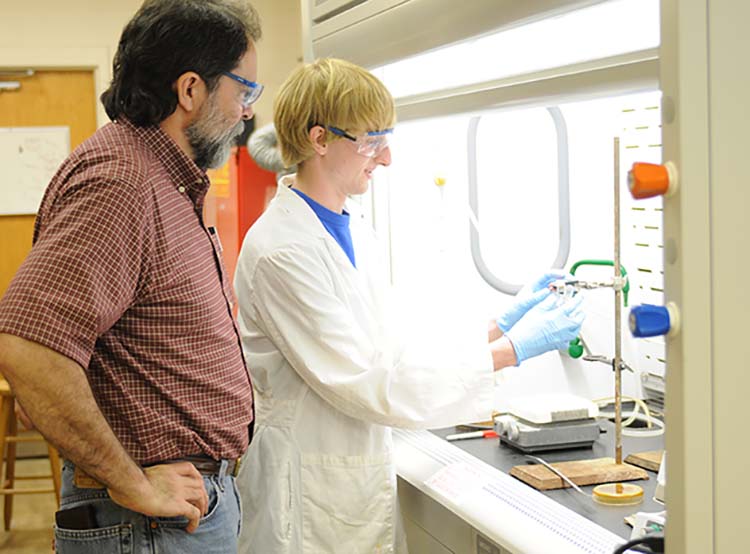 Hear from EUREKA! alumnus ('06 and '07) and Goldwater Scholarship recipient ('07) Chris Pollock – now a Staff Scientist for the Cornell High Energy Synchrotron Source (CHESS) at Cornell University – about his experience, and how it furthered his career.
What was your research focus?
My research project during EUREKA! focused on developing stress sensing polymers that would change color when placed under mechanical strain.
Who was your EUREKA! faculty mentor?
My research advisor was Professor Bill Pennington and, not only are we still in touch, but we recently began collaborating on a new project!
Did the program have an impact on your research focus?
Doing research with Dr. Pennington and his graduate students in EUREKA! was the first chance that I had to experience what scientific research was really like. Before that, I wasn't sure if I wanted to go on to grad school and pursue independent research as a career; my experience in the program convinced me that this was definitely the career path that I wanted to take!
Any advice for new EUREKANs?
EUREKA! is a great way not only to get involved with research very early in your college career but also to meet people who will become your friends for the rest of your time at Clemson (and beyond!).
Faculty Research Submissions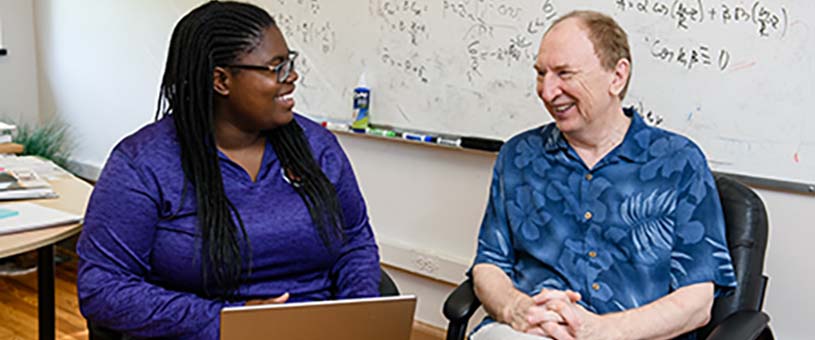 Want to Join the EUREKA! Faculty Team?
If you are a Clemson University faculty member who is interested in submitting a research project proposal, please fill out the EUREKA! Research Faculty Proposal Form.
Complete the Online Form