Engage Leadership is a program that lets you explore specific leadership topics in a four-week series.  Join in to deepen your understanding of leadership and enhance your leadership skills!
In the Fall 2023 semester, we'll Engage Introverted Leadership! Join us every Tuesday at 5:00 p.m. from September 12 to October 3 and sign up by September 11 at 11:59 p.m.
Benefits and Outcomes:
Reflect on your own personal leadership style.
Learn from peers across campus.
Explore leadership topics in depth.
Apply leadership to your campus and career involvement. 
Past topics:
Imperfect Leadership: This session explores why notions of perfectionism run contrary to good leadership and coaches students on how to re-frame how they consider their own practice of leadership. Students interrogate concepts of perfectionism, explore their own leadership strengths, and commit to more authentic leadership practice.
Civic Leadership: In this session, students explore what it means to be a civic leader in their community by exploring topics such identity, understanding root causes, and making social change.
Strengths Based Leadership: This session is designed to improve students confidence in leadership by raising awareness to their known and unknown strengths. Students will also learning how to use those strengths in mentorship and other leadership capacities.  
Is there a leadership topic that you want to explore that we haven't covered?  Send a suggestion to Chris Spellman.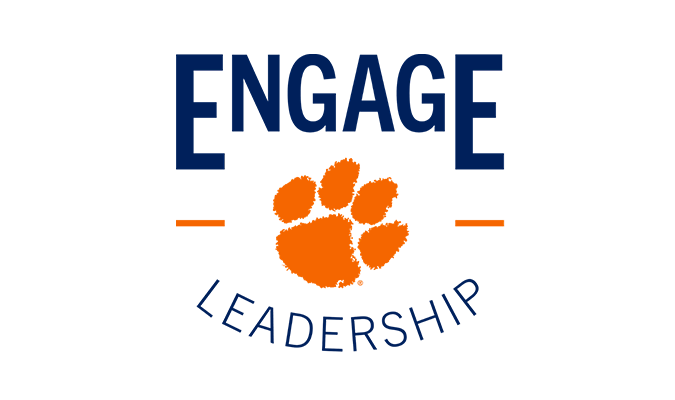 Center for Student Leadership and Engagement
Center for Student Leadership and Engagement | 300 Sirrine Hall, 515 Calhoun Dr, Clemson, SC 29634