From the 2019-20 Chair, Rich Caldwell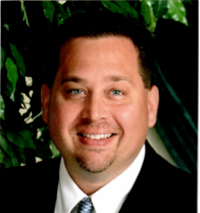 It is an honor and privilege to serve as the 2019-20 Chair of the Board of Visitors for Clemson University. This Board, comprised of individuals nominated by the Board of Trustees, has the primary responsibility to serve as goodwill ambassadors for the University in our local communities and on campus.
Through the committee structure of the Board of Visitors, the members are involved with student recruitment, student activities, and engagement. The members are also involved with University-directed advocacy at the state and federal level. The Board of Visitors works closely with the President's Office to provide assistance as needed in meeting University goals and initiatives. The Board meets twice a year to engage with University officials to ensure our communications are accurate and timely.
The Board of Visitors recognizes a staff member for outstanding service to the University with the Marvin G. Carmichael Service Award. The Board of Visitors spouses' group has also led an initiative and leadership for the endowment of the Grace Clements Endowment designed to support students in the ClemsonLIFE program.
Clemson University has unquestionably become a national leader and prominent voice in higher education. Clemson also is a leading contributor to the economic growth and development for its various constituencies. The Board of Visitors is delighted to provide its assistance in keeping the University at the forefront in its leadership position as a land grant university.
I am a 1993 Clemson graduate and my wife, Cristie is a 2004 graduate from the Masters of Education program. Our oldest daughter is a current Clemson student and we hope our youngest will follow in those footsteps. It is satisfying and rewarding to be able to give something back to the University that shaped and continues to shape our lives in so many ways. As part of that spirit of the Clemson family, the Board of Visitors is honored to support and assist our students, faculty, and staff
as Clemson University continues to make a difference for the people of South Carolina and the world beyond.
Go Tigers!
Rick Caldwell
Board of Visitors Chair 2019-2020