From the 2021-2022 Chair, Adrienne Lynn Sienkowski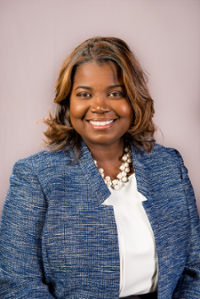 It is an honor to serve as the Chair of the Board of Visitors for Clemson University.
Our members are nominated by the Board of Trustees and appointed to serve a 3-year term by the President. The primary role of the Board of Visitors is to serve as ambassadors for the University in our communities and on campus.
The Board is structured to have involvement across the Clemson Experience. From the students, faculty and staff, University leadership, local, and national; the enthusiasm of our members ensure that the University is well represented. Through our various committees, members are involved in student recruitment, student activities and engagement. Members also work to advocate for the University on both a state and federal level through University directed initiatives. As the Board serves at the pleasure of the President, the members support the President's Office to meet University goals and initiatives as needed. Central to our cause as Clemson Family, the Board also recognizes a staff member for outstanding service to the University with the Marvin G. Carmichael Service Award. Engagement with the Board of Visitors includes our spouse group, which led an initiative for the Grace Clements endowment to support students in the ClemsonLIFE program.
It goes without saying, the Board of Visitors are full of dedicated members of the Clemson Family. The members are based throughout the state of South Carolina, across the nation, and includes multiple generations across the spectrum of the Clemson Family. To met any member of our Board, each feels privileged and honored to that have the distinct honor to serve the University many of us call home.
As a second generation Clemson Alumnus, daughter of Trustee Dr. Louis B. Lynn, I am excited to have the opportunity to pay my civic rent through service to our beloved university. My husband, Phil and I are both 1997 graduates of the Packaging Science program. We have two elementary aged children that have many years before they can become part of the Clemson Family. We've worked hard to indoctrinate them at a very young age and hope that they will have the opportunity to become part of the university we call HOME.
In that spirit of Clemson Family, the Board of Visitors is honored to support our students, faculty and staff as Clemson University continues to make an impact in the lives of South Carolinians, the nation and the world beyond!
Go Tigers!
Adrienne Lynn Sienkowski
Chair, Board of Visitors 2020 - 2022