Welcome to the School of Accountancy
The School of Accountancy offers a Bachelor of Science (B.S.) in accounting. Students who graduate from our program are prepared to begin careers in corporate accounting and auditing, or pursue graduate study. Students who pursue our Master of Professional Accountancy (MPAcc) program are prepared for careers in public and private accounting.
From the moment you step into our classrooms, we'll begin training you to take an organization's finances and create a sound structure that allows it to make the most impact with its resources. Accountants are idea-and-solutions people. Their work is varied, dynamic and challenging — your classes will be the same. Our students graduate with a thorough understanding of the financial aspects of business along with good presentation and people skills. While accountants frequently hold management positions in larger organizations, many also start their own businesses. Many pursue their CPA certification. Still, others pursue a law degree or a career in federal law enforcement. No matter the direction you wish to take, accounting is a sound place to start.
Watch our video to learn more about careers in accounting!
PAWS and Reflect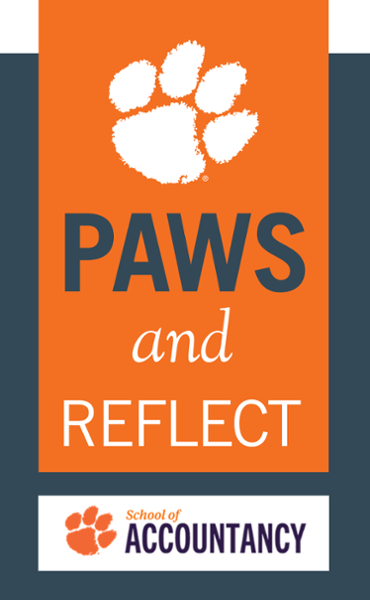 We are pleased to bring you the next volume of our School of Accountancy newsletter, PAWS and Reflect. In this issue, you can learn more about our programs, student activities and awards and faculty and alumni highlights. Read the Fall 2023 issue and visit our News and Research page for past newsletters.
Department Events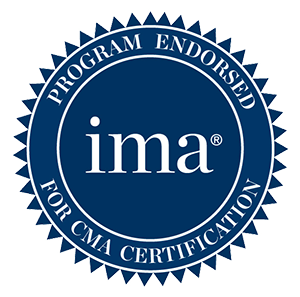 IMA's endorsement of Clemson's accounting program recognizes the high educational standards that enable Clemson students to pursue and earn the Certified Management Accountant (CMA) credential.
School of Accountancy
School of Accountancy | 424 Wilbur O. and Ann Powers Hall, Clemson, S.C. 29634