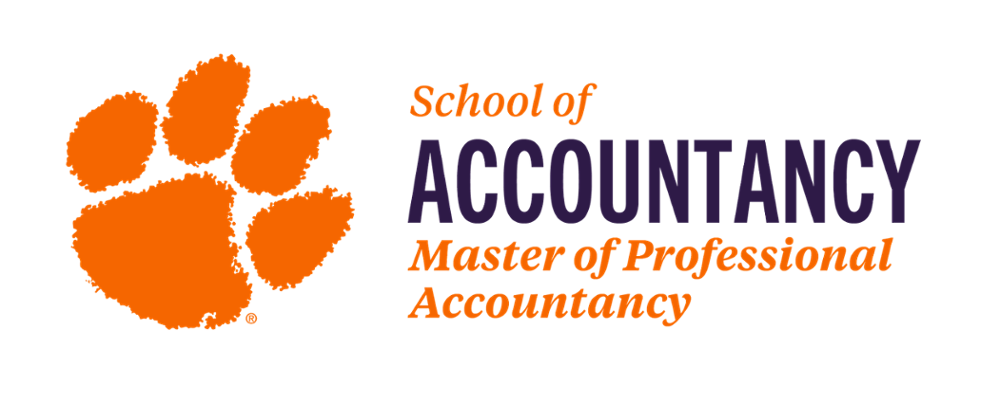 Schedules and Curricula
The MPAcc program at Clemson University is a one-year program that requires 30 hours of graduate coursework. While the MPAcc program is designed as a full-time program and most of the students attend on a full-time basis, we do have students complete the program on a part-time basis. The required graduate accounting and tax courses are offered between the hours of 8:00 a.m. and 5:30 p.m. We do not currently offer online courses.
The current MPAcc curriculum consists of five Core Courses (15 credit hours), five specialization courses (15 credit hours) and four no-credit CPA review courses.
Class Schedules and Room Assignments
Curriculum
School of Accountancy
School of Accountancy | 424 Wilbur O. and Ann Powers Hall, Clemson, S.C. 29634