A Tribute to the Lasting Impact of Bobby McCormick
From the Family
Robert Exley "Bobby" McCormick passed away peacefully at home on Sunday, Sept. 3, 2023. He was 76 years old.
Bobby was born in Jacksonville, FL, on December 16, 1946, and raised in Orangeburg, SC. After serving his country in South Korea, he returned home to receive his B.A. and M.A. from Clemson University and his Ph.D. from Texas A&M. He returned to Clemson, where he was a Professor of Economics for 35 years. He was the Dean of the Wilbur O. and Ann Powers College of Business from 2014 - 2018.
Among his many contributions to Clemson, he devoted much effort to building the new College of Business building. In 2022, Bobby was awarded the Clemson Medallion, the highest honor conferred by the University, in recognition of long and sustained commitment and significant service to Clemson University.
Bobby was a devoted Tiger fan and he only reluctantly missed a home game in any sport. Bobby spent his summers in Bozeman, MT, in the company of his family and friends and his beloved Boykin Spaniel, Sammy.
Bobby was predeceased by his parents, James Leslie "Mac" and Ruth Exley McCormick, and his sister, Addie Virginia McCormick. He is survived by his wife, Valerie and his sons, Exley and Jesse.
Bobby was interred on the family estate in Six Mile. A memorial service in his honor will be announced at a later date.
In lieu of flowers, please consider making a donation to Clemson University's Power of One Challenge supporting the McCormick Distinguished Professorship.
From the University
Clemson University mourns the death of visionary administrator, former dean and retired professor of Economics Robert E. (Bobby) McCormick, who passed away surrounded by his family in his home in Clemson, S.C., on Sept. 3, 2023.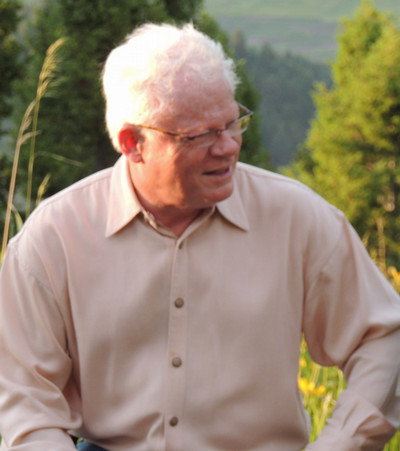 "Dr. Bobby McCormick embodied what it means to be a Clemson Tiger," said University President Jim Clements. "Bobby upheld the Clemson values and strove to make the world a better place. A national scholar in Economics, a service member in the armed forces, the co-founder of the Clemson Institute for the Study of Capitalism, former dean of the College of Business, a retired professor of Economics and most recently, a 2022 Clemson Medallion recipient, Bobby was always All-In for Clemson. He was an incredible friend and advisor and will be deeply missed by our Clemson Family."
McCormick is survived by his wife, Valerie Jean DeVries, and sons, Exley McCormick and Jesse McCormick.
About Bobby McCormick's Service to Clemson
After McCormick graduated from Clemson with a bachelor's degree in economics in 1972 and a master's in environmental economics in 1974, he earned his Ph.D. in economics from Texas A&M in 1978. He came to Clemson to serve vital roles in some of Clemson's proudest achievements as an institution.
McCormick served as a faculty member in economics at Clemson from 1982-2007, and he became dean of the College of Business in 2014, serving until 2018. McCormick was awarded several Clemson University teaching awards, including the Prince Innovative Teacher of the Year (1998), the Alumni Professor of the Year (2000), the MBA Professor of the Year and the National Scholars Mentor Award (2004 and 2006).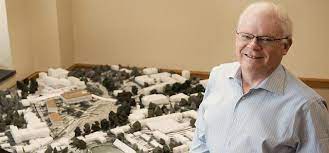 In 2005, McCormick co-founded the Clemson Institute for the Study of Capitalism (CISC), which works with students, the academic community and the public to increase awareness of capitalism's core principles and institutions. It is the first and only university-based research and teaching center devoted to exploring capitalism's moral, legal, political and economic foundations.
McCormick was instrumental in creating the goals and producing the metrics and financial data for the Board of Trustees to fund the top-20 public university initiative. He also produced the metrics, financial data and case study for trustees to determine the direction of Clemson's athletic conference affiliation, which led to two football national championships.
In addition to his time as dean, McCormick was the academic leader in the programming, design and construction of The Wilbur O. and Ann Powers College of Business building, the first standalone facility for the business school, now one of the defining structures on Clemson's campus.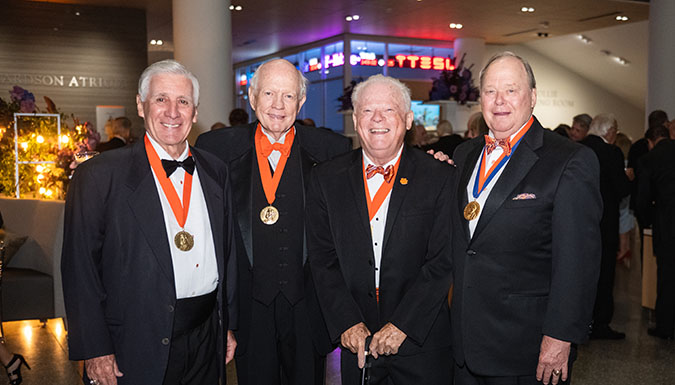 For his lifetime commitment to serving Clemson University, McCormick was honored with the Clemson Medallion in 2022. The Clemson Medallion is the highest honor conferred by Clemson University. This honor recognizes an individual who has demonstrated a long and sustained commitment and significant service to Clemson University. The award is named in honor of the benefactor of Clemson University, Thomas Green Clemson, an advocate for scientific education and the advancement of agriculture.
Dr. Bobby McCormick | "Clemson Medallion" | 2022 from Clemson University on Vimeo.
From the Department Chair
It is hard to overstate what Bobby meant to the John E. Walker Department of Economics, the Wilbur O. and Ann Powers College of Business, and the University. Clemson University was at the center of Bobby's life and Bobby was often at the center of what was happening at Clemson. Clemson University is not quite as good today for his passing.
Bobby was full of big ideas. He had a big heart, an infectious smile and laugh and an ability to tell a story like few could. Some of his stories have been told so many times I think he has wished them into existence.
For those of you who do not know much about Bobby, he was a distinguished educator, leader and cherished member of the Clemson community. Bobby received his undergraduate and master's degrees from Clemson before earning his Ph.D. from Texas A&M. Bobby's academic career began at the University of Rochester, where it did not take him long to realize that he missed Clemson and that he hated the snow. In 1982, he came back home to Clemson, where he helped build and sustain the Economics Department. In his career, Bobby published over 50 peer-reviewed articles. He and Bob Tollison were at the forefront of the development of the field of sports economics. Since his return to Clemson in the 1980s, Bobby dreamed that the College of Business was deserving of its own building. As Dean of the College, this dream came to fruition. For his lifelong commitment to Clemson, Bobby was awarded the Clemson Medallion - the University's highest award.
Bobby's impact extended well beyond the classroom and the academic community. Bobby's journey through life was marked by his unwavering dedication to education and his commitment to nurturing the minds of countless students outside of the classroom. Bobby was known for his warmth, humility, and genuine care for others. He possessed an uncanny ability to connect with individuals, making everyone feel valued and appreciated. His kindness and mentorship touched the lives of countless students, colleagues, and friends. Bobby always seemed to find the best in people. In many instances, he had more faith in us than we had in ourselves, and he inspired us to be better and do more.
Bobby's legacy will continue to live on through the students whose lives he transformed, the initiatives he championed, and the positive changes he brought to the Clemson community. His dedication to fostering intellectual curiosity, critical thinking, and a commitment to lifelong learning will resonate for generations to come.
Tributes
Bobby McCormick served as fellow Senior Fellow at the Property and Environmental Research Center (PERC). Reed Watson, the former Executive Director of PERC and current member of the John E. Walker Department of Economics, reflects on Bobby's "project" and its lasting impact on all of us.
Robert Exley McCormick, PERC Senior Fellow, 1946-2023
Earlier this week, Robert "Bobby" McCormick decided to, in his words, "end this project."
If you knew Bobby, and I sincerely hope that you did, you are not surprised by his choice of words here. "Dying" sounds rather dramatic and "passing away" is too imprecise. So, instead, Bobby decided to "end this project," which begs the question: What was Bobby's project?
Born Dec. 16, 1946, in Orangeburg, South Carolina, Bobby spent much of his youth hunting, fishing, sawmilling, and storytelling on family land in southern Georgia, Effingham County to be precise. Land stewardship, not just land ownership, was central to Bobby's family and his ethos.
He enrolled at Clemson University in the fall of 1965 and quickly realized he had found his place. But youthful aimlessness and occasional mischief kept him off the Dean's List…or any other recognition of academic achievement. An example: Upon returning to campus from Mardi Gras with a car full of fraternity brothers, he promptly turned around and drove back to New Orleans with a car full of different fraternity brothers who felt they'd missed out. Class could wait, I suppose.
After washing out of Clemson, two years in the Army provided Bobby with the perspective he needed to return and complete his degree. In his words, the Army helped him realize that all he ever wanted to do was attend class. And so he pursued and in 1978 completed a PhD in economics from Texas A&M, under the guidance of Bob Tollison.
Bobby drove a school bus at 17. This is later.
Bobby took his first academic post at the University of Rochester. Stints at Virginia Tech and Universidad Francisco Marroquin in Guatemala dot his vita, but it was Clemson where he set roots and served as a faculty member in economics from 1982 to 2007, winning multiple teaching awards and later serving as dean of Clemson's College of Business.
Bobby's scholarly work spanned a wide range of topics from antitrust, public choice, price theory, and sports to managerial and financial economics. But that ethos of land stewardship would lead him to environmental economics and, ultimately, to PERC. Bobby came to PERC as a Julian Simon Fellow in 2001 and served as a PERC Senior Fellow from 2002 until his death. There, he researched carbon emissions, sequestration, and other adaptations to climate change.
Perhaps Bobby's most notable contributions to PERC were his efforts developing and directing the Kinship Conservation Institute and, as it later came to be known, the Enviropreneur Institute. This program, in its many configurations, sought to enrich environmental professionals with entrepreneurial skills, unleashing them to harness property rights and markets to achieve their conservation goals. It did that and much more!
Nearly 300 people from around the globe came through that program, even a couple Canadians. A great many are still applying the lessons they learned at PERC and demonstrating the efficacy of free market environmentalism in the field. The examples are strewn across PERC's website and publications.
Of course, Bobby would be quick to deflect any accolades to the other people involved: Bruce Yandle, Terry Anderson, Carol Ferrie, Wally Thurman, and Renee Storm, to name a few, not to mention the countless donors and faculty who supported the program. But it was Bobby who made the program what it was. And his legacy at PERC continues today with the new Conservation Innovation Lab.
Challenging assumptions, never values.
Even before his death, I began ruminating on what exactly made Bobby so unique, so loved, and so important to all of us. And I'm sure we could write (and argue over) a long list together, if we just made a fire and found some Pabst.
For me, it was Bobby's ability to relate to people from all walks of life, to make them feel like cherished friends even if they were complete strangers. He did this in a few ways, I think. First, Bobby accepted other people's values regardless of how much they diverged from his own. I have countless memories of Bobby challenging the assumptions underlying someone's position or opinion, but I cannot recall him ever challenging someone's values, their sense of right and wrong, or how they chose to pursue their lives.
Second, Bobby believed in people, often more than they believed in themselves. His own redemption story, from Clemson drop-out to dean, speaks to this quality. He brought out the best in his friends and colleagues, trusted them to make important decisions, and allowed them to express themselves without micromanaging.
Lastly, Bobby was the most generous person I've known. He was generous with his money, generous with his home, and generous with his time. But what truly distinguished Bobby was his generosity of spirit. He poured his energy, curiosity, and love into everyone around him, until he ran out, and it was time to end this project.
RIP, Bobby, we love you.
-Reed
---
Robbie Tinsley's Tribute to Bobby
The weekend that took a great Clemson man from us needed a football game to match.
Robert E. (Bobby) McCormick passed away on Sunday, and there is nobody who embodied what makes a university and its small, lake-locked town in the northwest corner of South Carolina so special like Bobby. He earned two degrees from Clemson (classes of 1972 and 1974) and then went onto be a mainstay of the business college first as an economics professor all the way up to being the school's dean from 2014 to 2018. In 2022, he was given the highest honor the Clemson University Board of Trustees has to offer: the Clemson Medallion.
But to me, he was Bobby. He was a great friend to my dad - so much so that he was one of the reasons I was named Robert but given a different nickname because there could only be one Bobby - just like he was a great friend to so many people. Though he treated my family as his own, I know his wife and two sons will be hurting the most right now, and we send you all our love and support during this awful time.
If you are lucky enough to go to college football games with any regularity, I'm sure you have people who have such a large role on those long-awaited days that the space they occupy in your heart becomes so much greater than the frequency of which you see them would suggest. Although Bobby was always a huge part of my life, I will always remember him in association to those wonderful Saturdays in the fall that we got to spend time with him at his house in Clemson.
It's unfathomable to me that the next time I'm in town, he won't be there. Thank you for everything, Bobby. We'll all miss you so much. And, if you'll pardon a columnist's use of a phrase you don't see often in a sports section, but one he was so fond of signing off all of his conversations with, "Go Tigers!"
---
Economic Forces, a great weekly substack by Brian Albrecht and Josh Hendrickson, posted a nice tribute to Bobby's research.
---
Former Department Chair, long-time colleague and friend of Bobby's, Skip Sauer, reflects on a lifetime of memories and lasting impressions
I remember when I first met Bobby 35 years ago, in his Sirrine Hall office, looking out over the courtyard. He challenged me vigorously on the results of my paper and what they implied. That was the first of many such conversations with him. One of the more memorable - and this also comes from that time - took place as we were walking down the road to his house at Six Mile. He and I were arguing over who was the better economist, Milton Friedman or George Stigler. I was in Friedman's corner but couldn't get Bobby to budge. Later, he came around to my point of view, and ultimately, it dawned on me that the argument itself was the point for Bobby, at least when it came to intellectual pursuits.
Not long after that argument, my parents made their first visit here for the holidays. My dad remembers the New Year's Eve celebration at the Six Mile place. He loved that Bobby and his dad had built it and in such a fine style. And my Mom loved the Craftsman home he restored at 222 North Clemson, and my kids, who grew up with his kids, loved all of it. So many good things have Bobby at the center.
A number of years back, I met with a Clemson board member and his son on a recruiting visit. The son ultimately chose to attend Georgia. I learned from Bobby that one reason for his choice was that the classrooms in Sirrine Hall and the spaces for students were sub-par. Bobby never forgot that. Previous Deans put next to no effort and zero imagination in making plans for a new, student-centered business building. Bobby put his heart and soul into it, and the results, like so many things he touched, were spectacular. The next generation of Clemson students have him to thank for their bounty.
John E. Walker Department of Economics
John E. Walker Department of Economics | 320 Wilbur O. and Ann Powers Hall, Clemson, S.C. 29634