Surplus and Receiving Information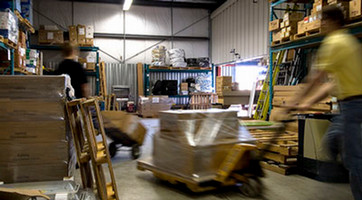 Surplus Property
Updated 11/30/2021
Clemson University Receiving and Surplus hours of operation are now 8:00 am to 4:30pm while being Closed between 12-1 for Lunch.
Any department desiring to declare University property in its custody as SURPLUS must submit a Declaration of Surplus Property Form (CUBO 206) to Procurement Services. CUBO 206 Form MUST be typed - handwritten CUBO 206 Forms will NOT be accepted. After receiving the Declaration of Surplus Property form, Procurement Services will return a copy of the original with a receipted stamp and the signature of a Procurement official to the originating department. The department should retain this form as authorization to dispose of the items and to delete the items from the movable equipment inventory.
If you have further questions, please contact: Surplus Property (surplus@clemson.edu) or call 864-656-2092.
Central Receiving
Departments are required to inspect all packages before signing the bottom line.
Why Inspect a Package?
Inspect for damages.
Be sure all packages have been received when signing for multiple packages
By signing you become liable for the items received, returns for damages after signing will be at the Clemson University department's cost.
If a Package is Damaged:
Ask the delivery person to take note of the damages on their receiving forms. This will clear you from any additional costs.
If the delivery person refuses to write down the damages, do not accept the package and return the item to the sender.
Receiving Equipment or Items that Require Setup:
Contact Clemson University Receiving Department — Michael T. Evett with the following information:

Receiving department name
Clemson University contact person name and phone number
Company name where good are purchased from
List of items being delivered
Approximate delivery date

Arrange with Clemson University department personnel to direct unloading of items
Arrange with Clemson University moving crew if necessary
Arrange with the company to have the necessary personnel to have the items installed or set up.
Helpful Tips:
Download the 206 form, open it in Adobe, fill it out and click submit.
If you have further questions, please contact: Myles or Julius by calling 864-656-2092.