16th Annual Clemson Literary Festival - March 29 to March 31, 2023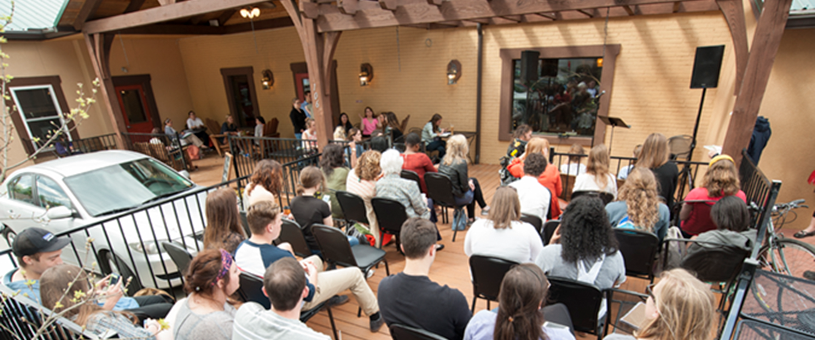 Legacy
Clemson has a rich legacy of writers and thinkers. James Dickey played football for the Clemson Tigers long before he wrote the novel Deliverance. Barry Hannah wrote many of his early, iconic short stories while teaching in Clemson's Department of English (1966-1973). Kurt Vonnegut, Joyce Carol Oates and Eudora Welty each contributed work to the pages of The South Carolina Review. In the first ten years of the Annual Clemson Literary Festival, we have been pleased to continue this legacy by hosting the following poets, prose writers, and journalists, listed below. These authors – including several Pulitzer Prize winners, Poets Laureate, and National Book Award Winners – rank among the most important living authors at work today. Check the Literary Festival posters and list of Clemson Literary Festival Visiting Writers below.
Sponsors
The generous contribution by the sponsors has helped the CLemson Literary Festival achieve such great heights of success. The department appreciates the constant support and faith for making this event such a big success. Join our prestigious list of sponsors or display the corporate logo or personal name on the Clemson Literary Festival website at following levels:
John Pursley
Festival Director
If you wish to join this legacy by pledging your support, please contact Festival Director John Pursley at pursle3@clemson.edu. Your contribution, in whatever capacity, will ensure that the students of today are the trailblazers of tomorrow.