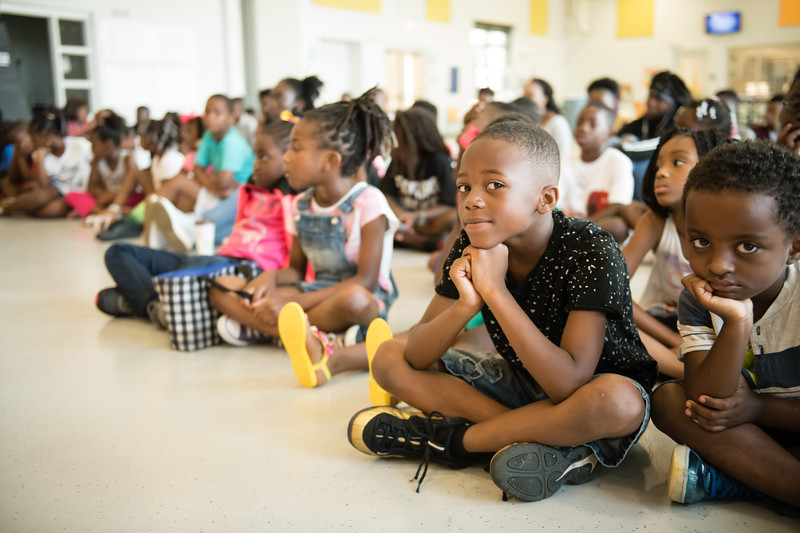 Our Mission 
To improve the lives of racialized and ethnitized youth populations through innovation, community engagement and knowledge exchange.
Our Vision 
To be the leading center in the nation for achieving social equity by improving the quality of life of racial and ethnic youth.
Striving to achieve social equity in racial and ethnic youth.
The intersection of youth and social equity is complex, requiring a range of disciplines, including private and public partners, to build and sustain an environment that values and promotes the development of ALL youth toward adulthood. The Collaboratory works in partnership with students, researchers, community organizations, and the public to identify needs, develop programming and deploy collaborative initiatives.
Our Priorities 
To mobilize people, organizations and communities to create the change they want to see. Our integrated approach to youth development and social equity focuses on the following priorities: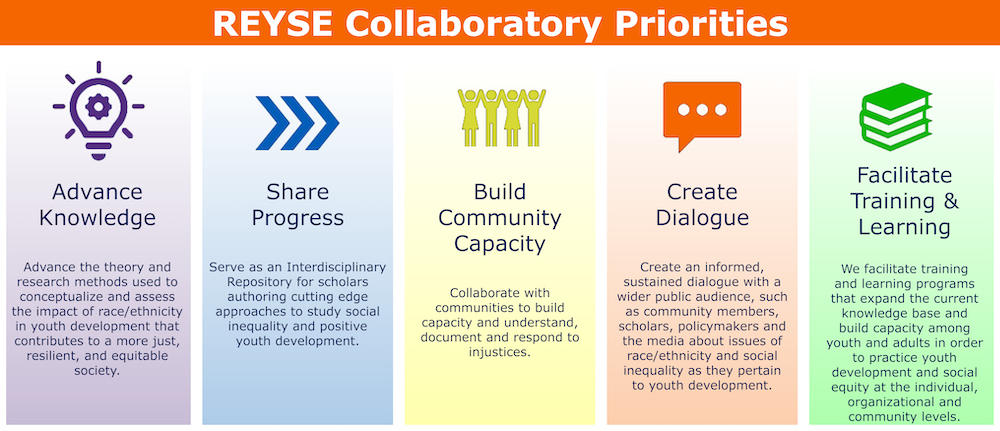 Advance the theory and research methods used to conceptualize and assess the impact of race/ethnicity in youth development; serve as an Interdisciplinary Repository for scholars; collaborate with communities; create an informed, sustained dialogue with a wider public audience; facilitate training and learning programs. 
Read our strategic plan.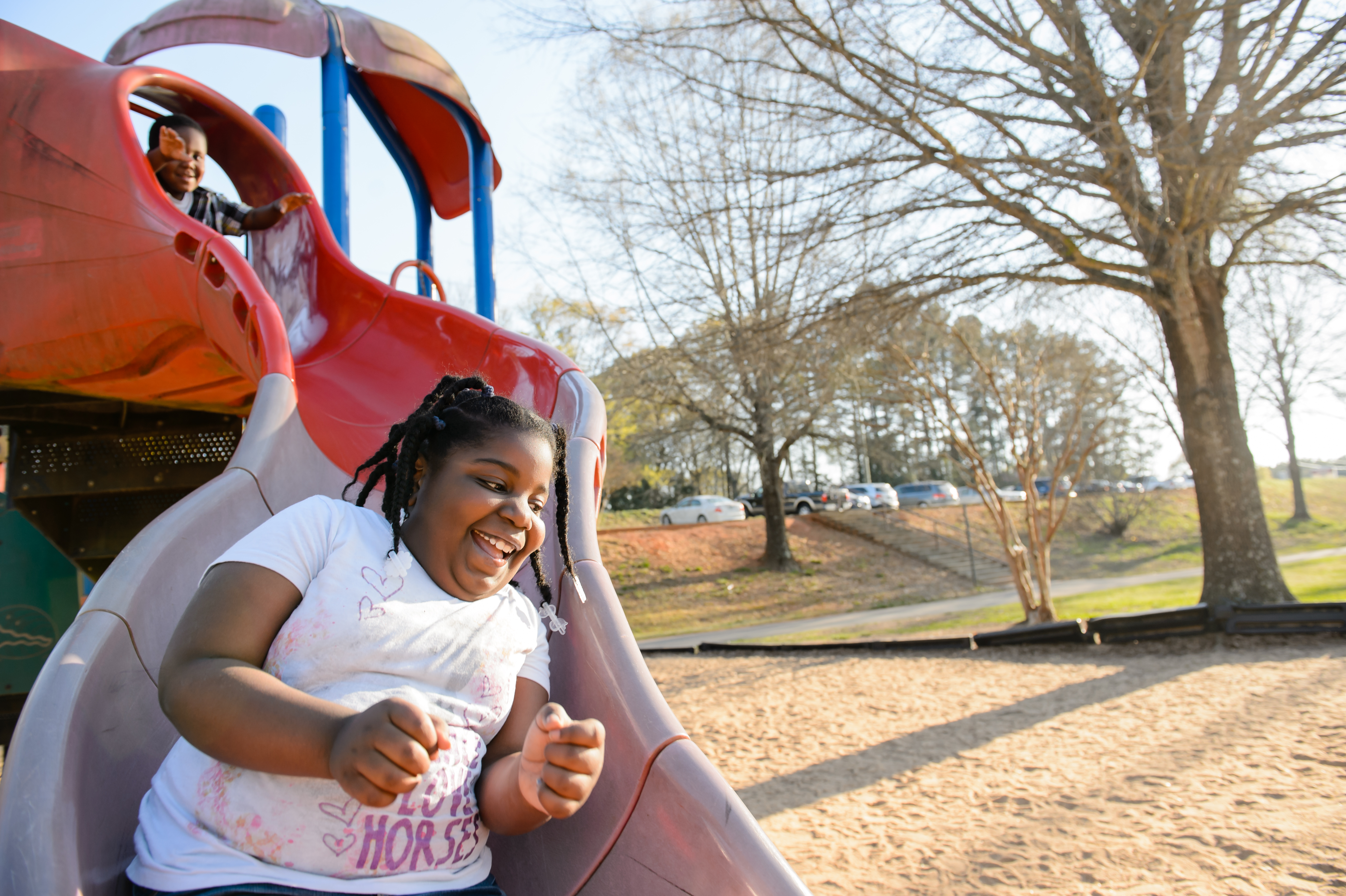 Putting an end to injustice.
The REYSE Collaboratory is guided by rigorous research, the principles of community engagement, partnership, collaboration and sustainability. 
The Collaboratory embodies the Clemson R.E.A.L spirit of active, engaged and respectful citizenship by providing the foundation for respectful community engagement and facilitating dialogue with a wide range of stakeholders to improve understanding of youth development concerns, priorities and strategies.
The College of Behavioral, Social and Health Sciences at Clemson University provides a rich framework for the REYSE Collaboratory to address some of society's most pressing issues while simultaneously encouraging civic-minded discourse and the creation of wide ranging policies and practices that can improve racial/ethnic youth's lives. 
Did you know?
In 2020, there were 74 million children in the United States*. These children were more racially and ethnically diverse than ever before.
Children of color made up 49.7 percent of all children in 2018.
37 million children were white (50.3 percent); 18.7 million were Hispanic (25.5 percent); 10.1 million were Black (13.7 percent); 3.7 million were Asian (5.1 percent); 3.2 million were two or more races (4.3 percent); 616,236 were American Indian/Alaska Native (<1 percent); and 147,258 were Native Hawaiian/Other Pacific Islander (<1 percent).
The majority of children under 18 were children of color in 14 states—Alaska, Arizona, California, Delaware, Florida, Georgia, Hawaii, Maryland, Mississippi, Nevada, New Jersey, New Mexico, New York and Texas and the District of Columbia.
More than half of the 19.8 million children under 5 were children of color, making them "majority minority."
It was projected that by the middle of 2020, non-whites would account for the majority of the nation's 74 million children. As of 2019, the 

non-Hispanic white population comprised only slightly more than three-fifths (60.4%) of all U.S. residents 

(PBS, January 2020).

I

n the coming decades, the percentage of all white children will drop – from 49.8% in 2020 to 36.4% in 2060

 (PBS, January 2020).
*Source: The State of America's Children. 2020. Children's Defense Fund
**This information serves as a general guide to provide insight into contextual elements and forces that shape youth development.
The State of Racial and Ethnic Youth in the United States**
Learn about demographics, common experiences, cultural practices and beliefs of four distinct cultural groups: