We welcome general donations or gifts toward one of the following opportunities:
Supporting the professional development of undergraduate and graduate students focused on racial and ethnic youth and social equality research
Development of a library on the state of racial and ethnic youth populations in America
Creating a "Youth Voices" portal that digitally tells the story of various race and ethnic youth populations from their point of view
Hosting an annual forum/summit that brings together leading scholars and community leaders that exemplify innovative approaches to social change
Building cultural competency/humility trainings and K-12 curriculum teaching kits
Attract and support eminent scholars of international reputation by establishing a named Professorship Endowment
Donate securely online.
In four easy steps:
Click the "Donate Now" button above to be transferred to the I Am a Tiger website
Click the "Search for a Fund" link 
Search for the Race, Ethnicity, Youth and Social Equity (REYSE) Collaboratory
Fill out the form and submit your donation
Read more about the REYSE Collaboratory's priorities and initiatives here, or for more information on how to help, contact John Pezdek, Director of Development for the College of Behavioral, Social and Health Sciences, at jpezdek@clemson.edu or 315-794-4483.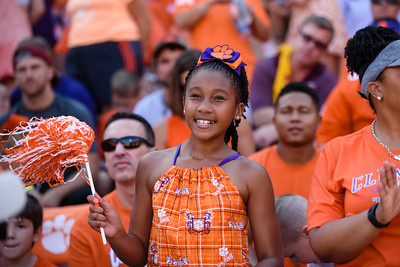 Donate
Your generosity makes a huge difference.
Thank you for supporting our faculty scholarship and research. Thank you for supporting our students. Thank you for supporting South Carolina youth, families and communities. Just...thank you!
Donate Now
We invite you to be a part of the youth development and social equity community at Clemson by applying to become a scholar of the Race, Ethnicity, youth and Social Equity (REYSE) Collaboratory. REYSE scholars are a diverse group of individuals who have a central interest in the study of race and ethnicity and youth development. Participation as a scholar is open to all Clemson faculty members, U.S. university and college faculty, and community youth development Professionals whose teaching, programming and/or research activities involve the topic of race and ethnicity and youth development. Scholars bring a wide range of professional research experiences and provide input to help shape the future direction of the REYSE Collaboratory.
Become a REYSE Scholar

Benefits

REYSE provides a supportive scholarly environment where Scholars have access to a network of faculty members, graduate students and YD Professionals who share experiences, act as mentors, and collaborate on research and programming related to race and ethnicity, youth development and social justice.
REYSE organizes colloquia, conferences, coffee hours, and other related activities, which foster interdisciplinary contacts, connections, and community; and improve research & programming opportunities.
REYSE facilitates and amplifies Scholar research, courses, programming & training on its website, on social media, and in the larger campus and local community.
REYSE provides information and workshops about funding and training opportunities and has its own small grants program and training curriculum.
REYSE provides opportunities for training of students through undergraduate internship support

Commitments

Commitments are based on appropriateness:

Attend 2-3 REYSE activities a year, including speaker series, conferences, trainings, workshops, or chat hours.
Write a blog post or research brief for REYSE at least once a year.
Provide information about publications, awards, and fellowships once a year for the annual report.
Affiliate your submitted research proposals with the Collaboratory
Serve on committees, co-organize events, participate in the annual research symposium, or serve as a mentor for the undergraduate research program.
Acknowledge REYSE in conference papers and published work that was supported by funding from REYSE or received feedback from REYSE staff.

Application Criteria

The following criteria assist in determining participation in the REYSE program:

Aspects of each member's research should demonstrate a clear and continuing connection to the mission of the REYSE.
Each member is expected to participate in or contribute to REYSE-wide initiatives to the best of his or her ability.
Each member will submit an updated CV to the REYSE annually.
Members wishing to obtain PRTM Graduate Faculty status as part of their affiliation will follow procedures in the PRTM Bylaws.

Individuals interested in applying for membership in the Center should submit a resume/curriculum vitae and a brief statement of interest that communicates:

How aspects of the individual's work connects to the mission of the REYSE Collaboratory.
The individual's commitment to participation in Collaboratory-related initiatives to the best of his or her ability (see the list of commitments above and describe how you plan to participate in the community).
Existing/planned projects relevant to the mission of the REYSE.
Existing/planned extramural funding for projects relevant to the mission of the REYSE.
Applications for membership will be reviewed by the REYSE Director.

Please use the online application form to submit your application to become a REYSE Collaboratory Scholar. The Director will review the materials sent by the prospective scholar and distribute the materials for review. Scholars are appointed for three-year terms and membership may be renewed.

If you are interested in receiving current email updates from the REYSE Collaboratory, or have any questions or comments you would like to share, please email us at reyse@clemson.edu. You can also follow us on Facebook, Instagram and Twitter.