Welcome to the Robert H. Brooks Sports Science Institute
With national championships and top 25 academic rankings, Clemson University is known for its excellence on the field and in the classroom and research lab. The Robert H. Brooks Sports Science Institute seeks to marry these areas of excellence through the academic study of sport sciences. 
Thanks to the generosity of the late Robert H. Brooks '60, the institute began in the 1990s with an emphasis on motorsports engineering, sports communication, sports management and sports marketing. Its support for motorsports engineering was a leading factor in the creation of the renowned Clemson University International Center for Automotive Research (CU-ICAR).
Today, the institute supports research and scholarships as well as Legacy Professors named for Brooks' son and three colleagues who died in a 1993 plane crash. It is an effort that is growing and evolving with the addition of research seed grants, a lecture series and other initiatives. 
Clemson University undertakes this mission out of deep respect for Robert H. Brooks and as testimony to his love for Clemson University and his love for sports.

Recent News
Third annual Robert H. Brooks lecture in Sports Science: ESPN's Rosalyn Durant!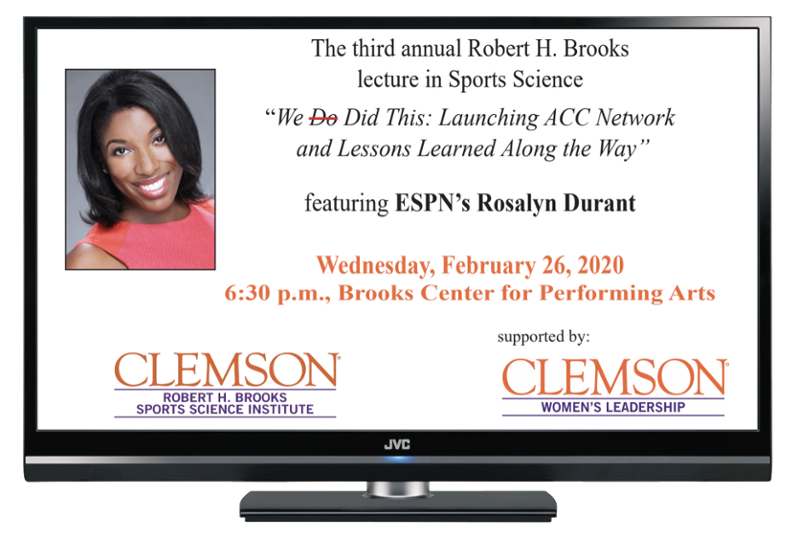 RHBSSI seed grants 2020 || Applications are now open!
Now accepting applications for the Robert H. Brooks Sports Science Institute 4th annual seed grants program. Deadline for submission is March 25th, 2020. Read the full call for proposals here.
M. Bellamy Brooks Endowed Scholarship Announcement || Applications are now open!
The Robert H. Brooks Sports Science Institute opens the application process for the annual M. Bellamy Brooks Endowed Scholarship, an undergraduate sport scholarship for the academic year 2020-2021 for all PRTM, Sports Communication, Marketing and Mechanical Engineering students that meet the following criteria:
Will be a junior or senior at Clemson during the

2020-2021

academic year.

Has a cumulative GPA =3.0 or above

Can provide evidence of volunteer, internships or work experiences in sport

Can provide evidence of completing or intention to complete Sport Related courses in your major or a minor.
To apply for the M. Bellamy Brooks Endowed Scholarship students should contact their department chair or representative before Feb. 28th.
The applicant must include the following documents in their application package:
Resume

Evidence of a cumulative GPA of a minimum GPA of 3.0

Career Goals as related to Sport

Essay 500 words that demonstrates the student's notable accomplishments in sports, work, internships, and volunteer experience as well as how their course selection will prepare them for their career.   

Short Description of why the student should receive the award.

Student's major advisor name.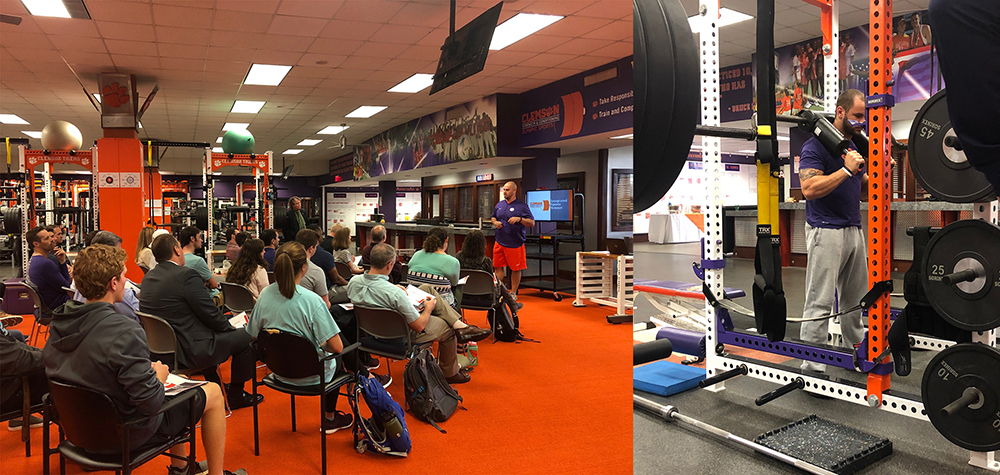 The Brooks Sports Science Institute (BSSI) and Clemson Athletics hosted an informational and networking session for interested researchers and faculty members from the Clemson community. Director of Olympic Sports Strength and Conditioning, Rick Franzblau, and Assistant Strength and Conditioning Coach, Tommy Evans, provided an in-depth overview of technologies and assessments being utilized in the training and development of student-athletes at Clemson.
The event was part of an initiative to stimulate discussion, partnerships, and research opportunities between and among Clemson University faculty and Athletic Department staff.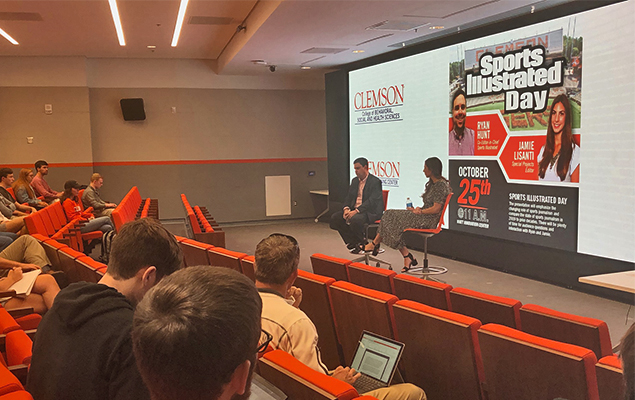 Sports Illustrated Day (see second set of photos from Watt Innovation Center.)
Robert H. Brooks Sports Science Institute and Clemson University Department of Communication hosted members of the Sports Illustrated editorial team for Sports Illustrated Day on Oct. 25. Ryan Hunt, Co-Editor-in-Chief, and Jamie Lisanti, Special Projects Editor, discussed the future of sports journalism, recent breaking news sports stories and the use of social media analytics and digital media in sports journalism with students. Our RHBSSI Fellows and Professors engaged with the editorial team to explore how the two organizations can partner in the future.
Read the full 2019 Annual Report here.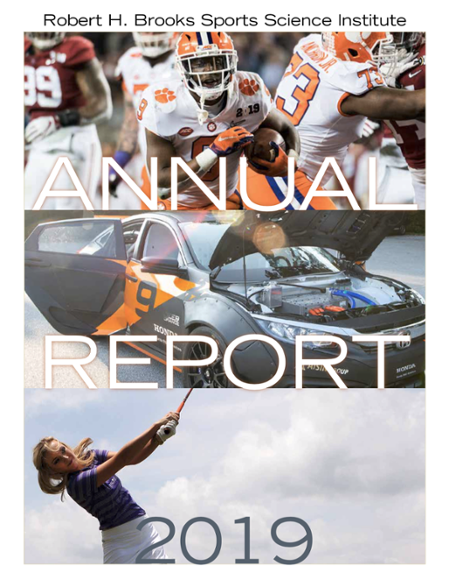 News