Welcome to the Robert H. Brooks Sports Science Institute
With national championships and top 25 academic rankings, Clemson University is known for its excellence on the field and in the classroom and research lab. The Robert H. Brooks Sports Science Institute seeks to marry these areas of excellence through the academic study of sport sciences. 
Thanks to the generosity of the late Robert H. Brooks '60, the institute began in the 1990s with an emphasis on motorsports engineering, sports communication, sports management and sports marketing. Its support for motorsports engineering was a leading factor in the creation of the renowned Clemson University International Center for Automotive Research (CU-ICAR).
Today, the institute supports research and scholarships as well as Legacy Professors named for Brooks' son and three colleagues who died in a 1993 plane crash. It is an effort that is growing and evolving with the addition of research seed grants, a lecture series and other initiatives. 
Clemson University undertakes this mission out of deep respect for Robert H. Brooks and as testimony to his love for Clemson University and his love for sports.

Recent News
Read the full 2019 Annual Report here.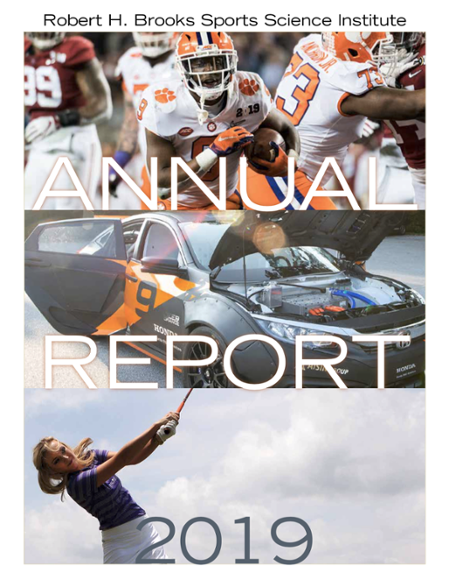 Who did fans want their team to pick in the NFL Draft? That's the question our Creative Inquiry students and faculty answered using our Social Media Listening Center to monitor online conversations surrounding the Draft. Our team was drafted by Sports Illustrated to provide real-time data during the draft as the SI team reported live on the picks. The mock draft, issued the day before by Sports Illustrated, generated a lot of buzz among fans – with more than 2.5 million online impressions from their social-media-based-reporting. Read the full story here- https://www.si.com/nfl/2019/04/24/nfl-mock-draft-social-media-clemson-university

Campus MovieFest is back at Clemson for the third year in a row. Students make a short film in a week and compete at a red carpet event on 2/27/19 for a chance to move on to Terminus and compete on the national level.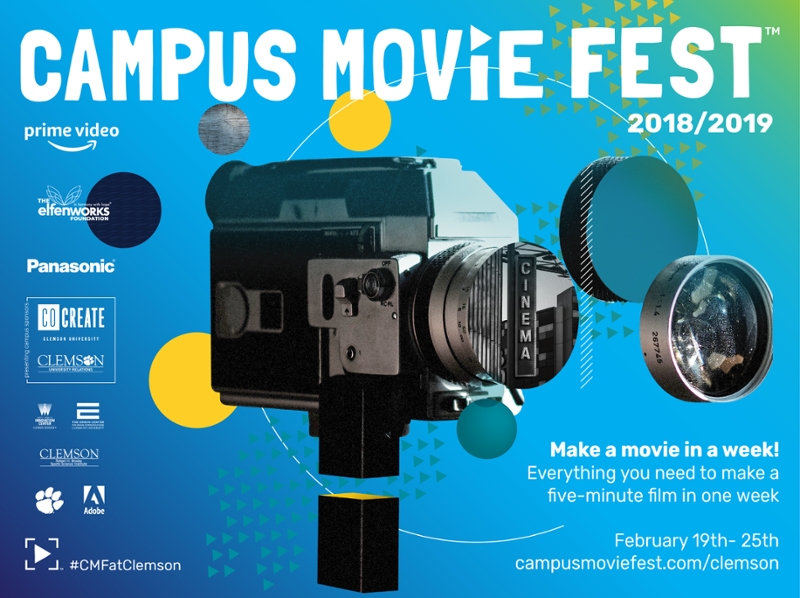 In honor of Military Appreciation Week, we had the privilege of hosting a group of veterans and teaching them to row on Friday morning! This is the third annual veterans rowing event hosted at Clemson. #ClemsonFamily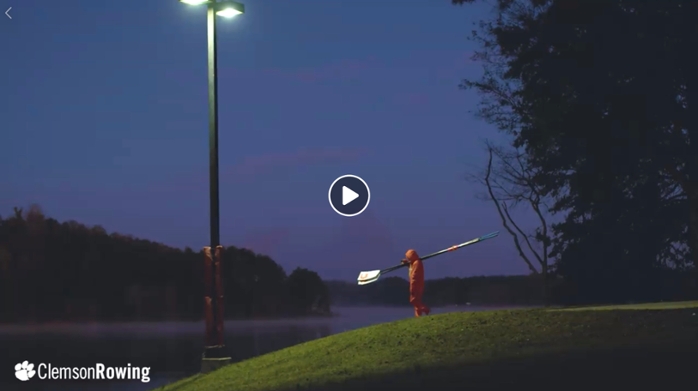 News