Brooks Faculty Fellows
Faculty who conduct research, teach sports-related courses, or provide service to the sports industry are invited to formerly affiliate with the institute as Brooks Faculty Fellows. Along with the four Legacy Professors, these faculty constitute the institute's Board of Faculty. Fellows are appointed for three-year terms, renewable if faculty members remain actively engaged in the mission of the institute.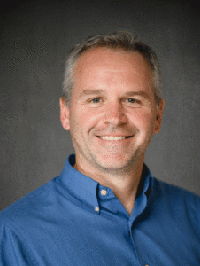 SKYE ARTHUR-BANNING
Associate Professor, Parks, Recreation and Tourism Management
Arthur-Banning's primary research interests involve amateur sport and, specifically, sport development. Lately, he has focused his work on adaptive sport and rehabilitation as well as sportsmanship, ethical behavior, and military sport programming. He is co-author of the textbook Recreational Sport: Program Design, Delivery and Management and has edited two more books on youth sport and the global influence of sports.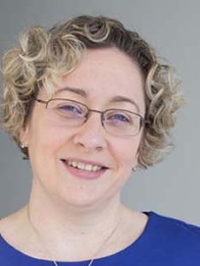 JOHNELL BROOKS
Associate Professor, Automotive Engineering
Brooks works with an interdisciplinary team that uses driving simulators to study the impact of concussions on the driving capabilities of high school and college athletes. She also uses driving simulators and instrumented vehicles to develop rehabilitation tools for clinical settings.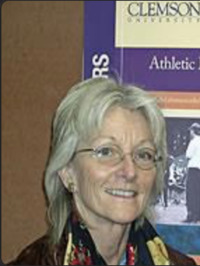 DEBORAH CADORETTE
Lecture and Coordinator, Athletic Leadership
Athletic Leadership is an emerging new discipline in the area of sport science and educational athletics. Study and research are based on the National Standards for Sport Coaches (NASPE 2006). Cadorette's current interest is supporting positive environments for student-athletes, and professional development of interscholastic athletic coaches throughout the U.S. Cadorette currently collaborates with the National Federation of High Schools to provide Clemson students an opportunity to become Certified Interscholastic Athletic Coaches.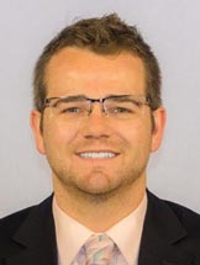 GREGORY CRANMER
Assistant Professor, Sports Communication
Cranmer's research focuses on creating beneficial and stimulating experiences for high school and collegiate student-athletes through investigating effective coaching practices, assisting in student-athletes' socialization into collegiate athletics, and promoting health and developmental outcomes.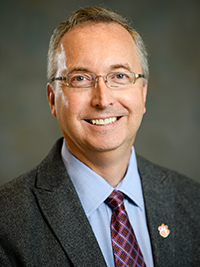 JOHN DESJARDINS
Professor, Bioengineering
He is currently the Robert B. and Susan B. Hambright Leadership Professor of BioEngingeering at Clemson University. He has co-authored over 300 peer-reviewed conference or journal publications in the areas of biomechanics, sports biomechanics, and rehabilitation, among other topics. Most recently, he has collaborated in Brooks Sport Science Institute funding four times, and is most recently studying wheelchair tennis match simulation techniques and swing consistency and balance among golfers. This study collaborates with Clemson Athletics and other academic units. Dr. DesJardins has also been working to develop a comprehensive sport science program at Clemson to address the needs of a high profile varsity athletics program.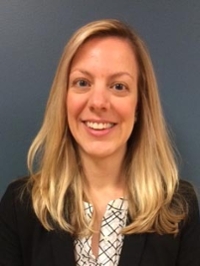 AMANDA FINE
Senior Lecturer, Marketing
Fine teaches courses on sports marketing, and her students implement the annual Tiger Paw Classic golf tournament benefiting a nonprofit started by former Clemson Basketball player Tanner Smith. She previously worked in marketing for Clemson Tiger Sports Properties, the Atlanta Braves, and Atlanta Spirit, parent company of the Atlanta Thrashers and Atlanta Hawks.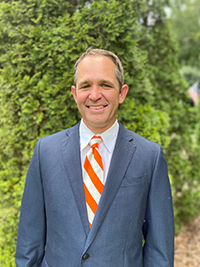 MICHAEL GODFREY
Senior Lecturer, Education and Organization Leadership Development
Michael Godfrey's research explores athletic experience and performance; student athlete development; and leadership development in intercollegiate athletics with a focus on the impact of ethics and diversity on team culture and performance. He is the graduate program coordinator of the Master of Science degree in Athletic Leadership.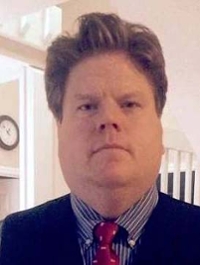 GREG RAMSHAW
Associate Professor, Parks, Recreation and Tourism Management
Ramshaw's research explores the social construction and cultural production of heritage, with an interest in sports-based heritage and tourism. His book, Heritage and Sport: An Introduction, will be published by Channel View Publications in 2020.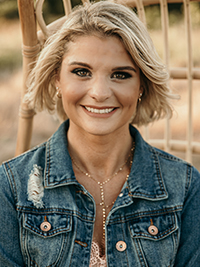 SARAH STOKOWSKI
Assistant Professor, Athletic Leadership
Dr. Stokowski (She/Her) studies college athlete development specializing in the personal development literacies. Specifically, her research interest involves college athlete transitions, experiences, programming, and issues in intercollegiate athletics. Dr. Stokowski has authored or coauthored more than 55 referred publications and is the Editor-in-Chief of the Journal of Athlete Development and Experience.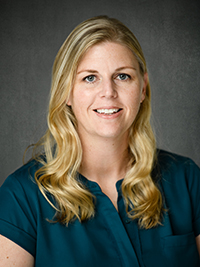 JASMINE TOWNSEND
Assistant Professor, Parks, Recreation and Tourism Management
Townsend is a Certified Recreational Therapy Specialist and Certified Adaptive Recreation and Sport Specialist with 10 years of practice in these fields. She has worked primarily with individuals with physical disabilities during this time, helping them to reach their full potential and quality of life through participation in sport and recreation. Her primary research area is focused on examining the outcomes of participation in recreation and sport for individuals with various disabilities, with her most recent work exploring attitudes towards individuals with disabilities, as well as understanding the transformative power of adaptive sport.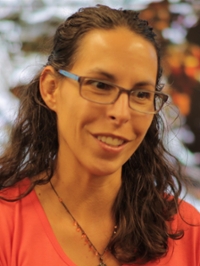 ERICA WALKER
Assistant Professor, Graphic Communications
Walker is working with members of Clemson Athletics' New and Creative Media Team to develop courses that give students the opportunity to learn from members of the top sports content creation team in the country. She is also working with the Clemson marketing team to develop a system to manage Clemson's brand colors on the jumbotrons in Death Valley and Littlejohn Coliseum during live sporting events.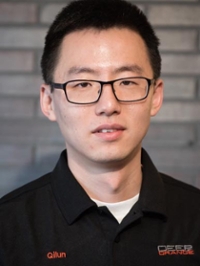 QILUN ZHU
Research Assistant Professor, Department of Automotive Engineering
Zhu serves as a control system specialist for Deep Orange 9, an initiative that gives graduate students the opportunity construct a next-generation Rallycross race car. He advises students on modeling, simulation, control and design.