Windsor Westbrook Sherrill, Ph.D.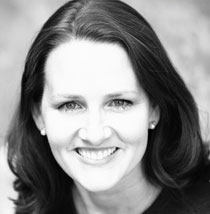 Dr. Windsor Westbrook Sherrill a Provost's distinguished professor of public health sciences and associate vice president for health research. She also serves as Chief Science Officer for Prisma Health. Dr. Sherrill's research spans diverse disciplines, including medical and health management education, health finance and policy, and the evaluation of health services and health education programs for underserved groups. Her research initiatives have garnered more than $19 million in external funding and have been published in journals such as Academic Medicine, Medical Education, and the Journal of Health Administration Education. She has taught courses at both the undergraduate and graduate level in topics such as health care management, health care systems, and health care finance. She is the 2012 recipient of the Class of '39 Award for Excellence and has served as the Faculty Representative to the Clemson University Board of Trustees. Dr. Sherrill is a SC Liberty Fellow and serves on the board of the SC Institute of Medicine and Public Health.
Thomas Britt, Ph.D.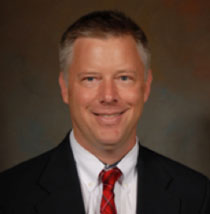 Dr. Thomas Britt is a Professor of Psychology at Clemson University. He is also the Clemson University Research Director with the Health Sciences Center at Prisma Health and in his role, will work to generate increased collaboration in health research between Clemson faculty from all 7 colleges and Prisma Health clinical faculty. He received his Ph.D. in Social Psychology from the University of Florida in 1994 before entering active duty as a research psychologist in the U.S. Army. He came to Clemson University in 2000, where he was promoted to Full Professor in 2007. His prior research on organizational stress and resilience has been funded by the Department of Defense, the Intelligence Community, and NASA. In January of 2019, Dr. Britt began his position as a CUSHR Faculty Fellow in the Emergency Medicine Department at Prisma Health-Upstate. In this role he is a leader of multiple research projects on meaningful work and other determinants of physician and provider burnout and resilience, as well as multiple research projects in support of the Enhancing the Practice of Medicine Initiative at Prisma Health Upstate.
"Health research is a passion for many of Clemson's faculty. The University's strategic plan sets a new bar for research and scholarly work with an emphasis in health innovation. The Clemson University School of Health Research helps lead this effort by engaging faculty and students across all disciplines in applied health research."

Robert H. Jones, Ph.D.

Executive Vice President for Academic Affairs and Provost
College of Behavioral, Social and Health Sciences
College of Behavioral, Social and Health Sciences | 116 Edwards Hall