Welcome to the Clemson Family!
Digital Swag
Celebrate your acceptance to Clemson with a collection of downloadable content. We've created desktop backgrounds, wallpapers, cards, banners, cake toppers and more to mark this moment in your journey.
View the Orientation Schedule
Orientation sessions are held all summer long. Take a look at the available dates, and register for the session that fits your schedule. We can't wait to see you on campus!
Orientation Schedule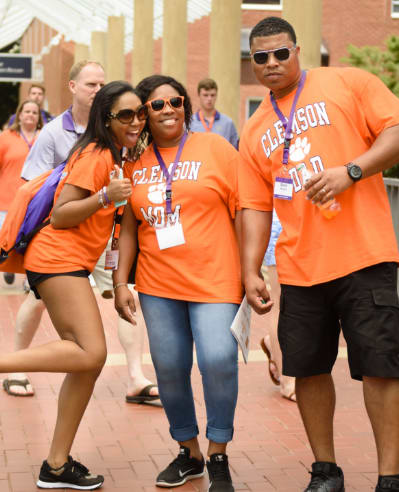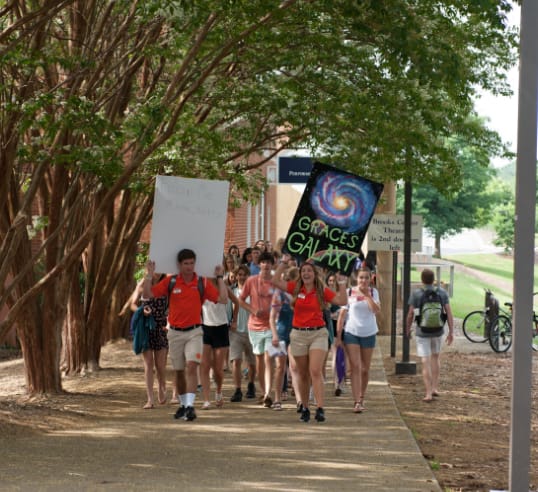 Participate in an Admitted Student Event
Excited to be admitted to Clemson but not sure yet if it's the right fit? Attend an admitted student event with your family to experience Clemson, learn more about program offerings and ask any questions you may have. Future Tigers are encouraged to join us in person and online for any combination of events.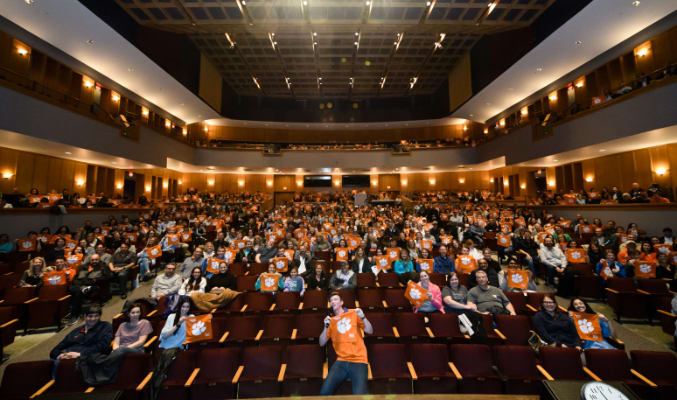 Future Tiger Events
Through Future Tiger Events, admitted students can learn more about campus and life as a Tiger. Participants connect with representatives in Admissions, academic colleges and departments, and current Clemson students. Monitor your Admitted Student Portal for more information about dates and registration.
Experience Clemson
This year, Experience Clemson will include a series of virtual events for admitted underrepresented students to share what it's like as a student in the Clemson Family. Join current students, faculty, staff and alumni during these events to learn about campus life, student organizations, Clemson resources and the value of a Clemson degree. Future Tigers are encouraged to join us for any combination of virtual events. Monitor your Admitted Student Portal for series event details.
Attend Clemson. Gain Independence.
"Clemson has expanded my worldview, expanded new opportunities to me and given me the confidence to pursue things that I wouldn't have done before."

Jacob Shealy,

economics and financial management '23