International Student Checklist
Enroll at Clemson.
Congratulations on your admission to Clemson University! If you have decided to attend Clemson for college, you'll need to complete the next four steps to reserve your space for the first semester. Then, read through the rest of the tasks you'll need to complete before the first day of class.
Visit your Admitted Student Portal

Your Admitted Student Portal will have important information and next steps for enrolling at Clemson University. We encourage you to visit this portal often for updates and to complete enrollment tasks.

Complete your Decision Reply form

Visit your Admitted Student Portal to indicate your plan to enroll at Clemson. Your response is non-binding. This form must be completed before you can pay your enrollment deposit.

Pay your deposit

All incoming freshmen and transfer students must pay a nonrefundable $200 deposit online through their Admitted Student Portal. Deposits are due by midnight EST of the deadline date. The deposit will be applied toward the tuition and fees for the semester in which you begin your studies at Clemson. One exception is for students who enroll in Summer classes. If you enroll for the Summer semester, the deposit will be applied toward the tuition and fees for the Fall semester.

If you have a question about the entry date listed on your application, please contact the Office of Undergraduate Admissions before submitting the deposit.
Prepare for Orientation.
Now that you've committed to Clemson, it's time to prepare for your first semester on campus. International Services has created an International Student Arrival Guide to help you prepare for your arrival in Clemson. Review this guide, as well as the following steps, carefully, and complete the actions that pertain to your specific academic situation.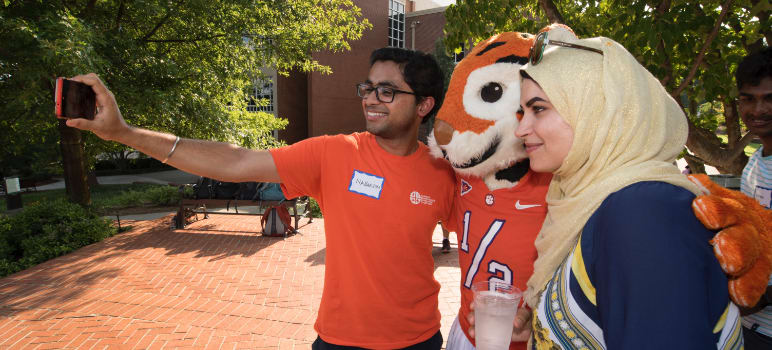 Get ready to move to Clemson.
Now it's time to determine what your daily life on campus will look like. Choose a residence hall, research student organizations and clubs and complete the remaining tasks before your first day of classes.
Begin your first semester.
This is where your Clemson journey officially begins. Attend the first on-campus activities scheduled for you and your peers. Make new friends, meet President Clements and create a routine that enables you to thrive during your first semester.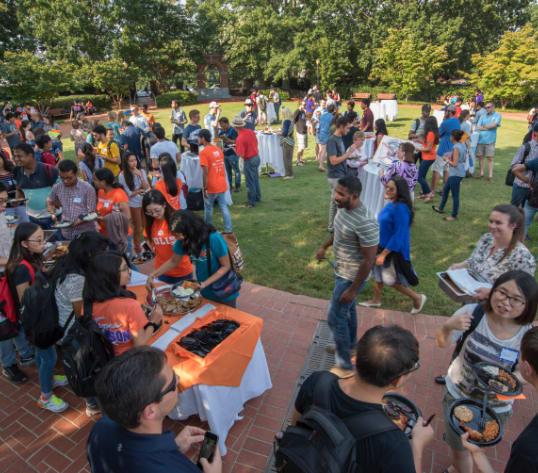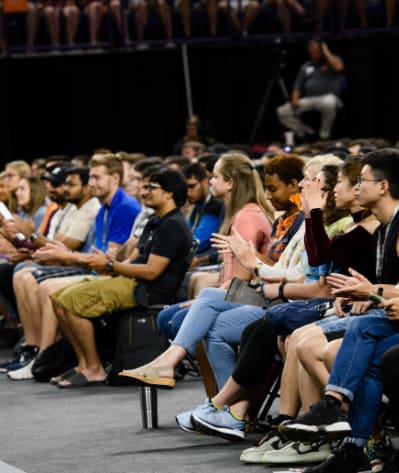 Attend Welcome Week activities.
Welcome Week occurs when first-year students move to campus for the start of Fall semester. Through a variety of online and in-person activities, the Clemson Family comes together to welcome you to Tigertown, help you make friends and set you up for academic success. Find more information about Welcome Week and transitioning to Clemson on the Tiger Transition: Welcome Week page.