Personalized Education With Powerful Results
Clemson University is where more than 4,600 undergraduate students conduct advanced research every year, upperclassmen take on mentorship roles, and people from across the world form friendships that last a lifetime.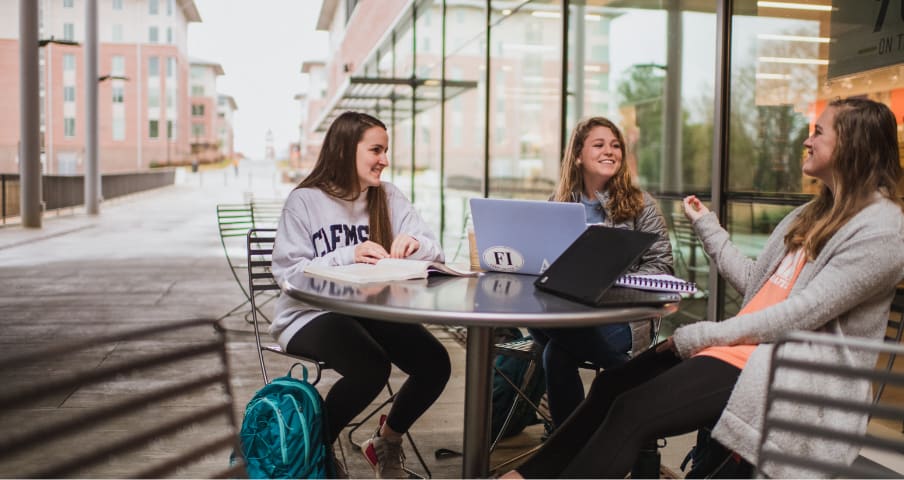 Superior Academics
When you study at Clemson, you learn how to succeed.
Over 54 percent of classes have fewer than 20 students at Clemson, enabling everyone to engage with peers and professors in a meaningful capacity. With a variety of opportunities for experiential learning, Clemson students immerse themselves in different cultures, join the workforce between semesters and walk away from Clemson with strong examples of advanced research to show potential employers.
"You are not simply a number at Clemson. I have conversations with my professors. I have gone on school trips with them. I have texted them my concerns and my successes. They actually care about what happens to me."

Addie Stone

Agribusiness '20
Impact Opportunities
When you find your passion, we empower you to serve others.
At Clemson, students with servant hearts become leaders in their fields of study. People interested in law use their voices to speak for the marginalized in Washington, D.C. Those in the health sciences field travel abroad to set up clinics for underserved populations. Scientists search for cures to diseases. Engineers design a safer future.
"I've always found focus when it comes to social justice, civil liberties and advocacy. Through organizations and internships that Clemson offers, I could get involved in something that fed those interests and helped them grow."

Dylan Erikson

Political Science and Psychology '20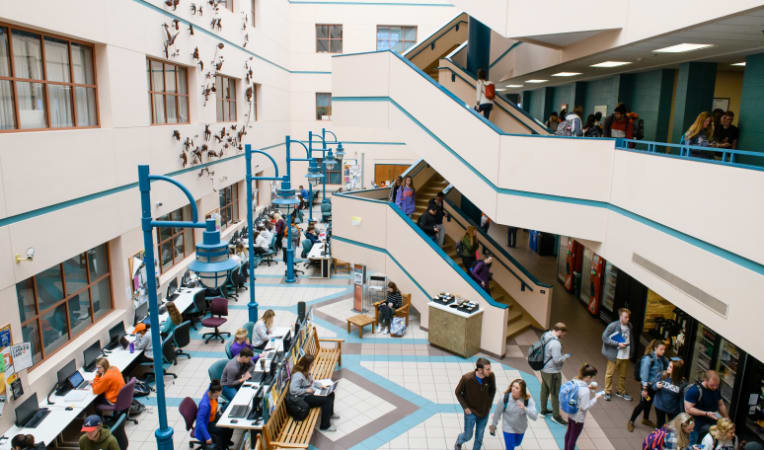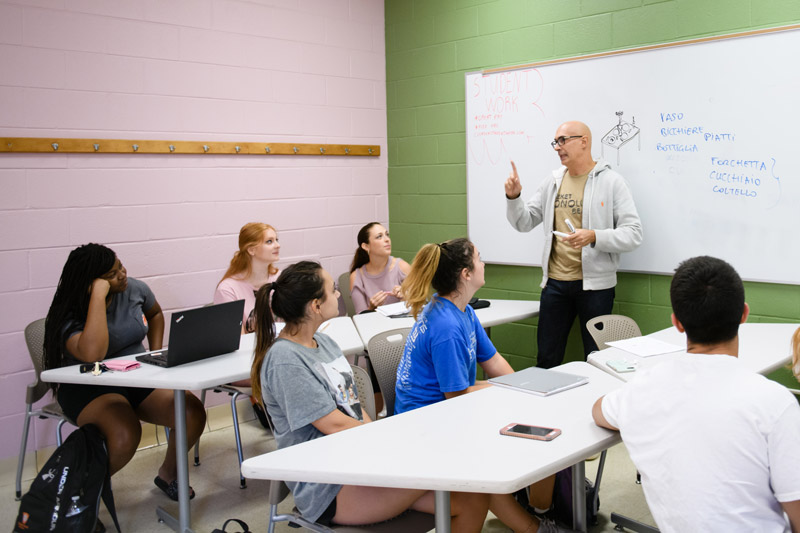 Life-changing Relationships
When you come to Clemson, we make a place for you.
Enroll at Clemson, and you're part of the family. The Clemson Family is how we describe our goal-oriented community drawn together by one common thread: the desire to use our gifts to build others up.
Clemson professors are fueled by the opportunity to invest in the development and success of their students. Clemson staff generously take the time to pass along their skills to student interns. Clemson students themselves bring people together for events across campus every day.
"Clemson is not Clemson without the people in it. I know Clemson people talk about it like it's the best place on Earth, but it really is. It's hard to put into words. It's truly the care and the passion that everyone has that make Clemson special."

Thomas Marshall

English '20
Unparalleled Campus Experience
When you choose Clemson, you gain a second home.
The heartfelt pride Clemson students, faculty, staff and alumni share is magnified every time they return to campus. Memories of afternoons spent playing on Bowman Field with friends, breakthroughs in challenging courses and Saturdays cheering on the Tigers in Death Valley are among the many moments you'll cherish long after graduation.
"I knew I was in the right place after my first Clemson football game. The people, the sounds, the smells, the sights; it was so much bigger than I ever thought it could be. That first feeling of stepping into something bigger than yourself and being a part of that is something I will never forget."

Thaddeus Major

Computer Science '23