Personalized Education With Powerful Results
Clemson University is where more than 4,600 undergraduate students conduct advanced research every year, upperclassmen take on mentorship roles, and people from across the world form friendships that last a lifetime.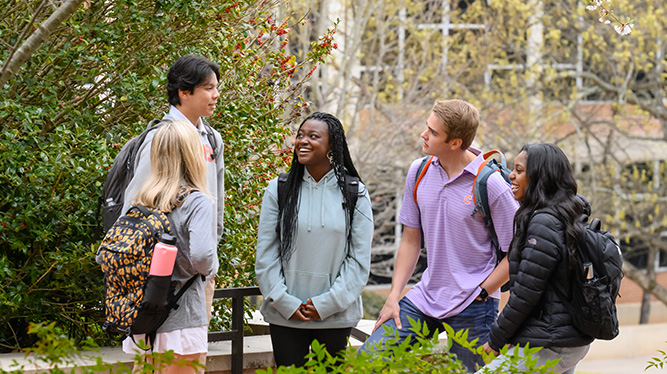 Superior Academics
When you study at Clemson, you learn how to succeed.
Over 54 percent of classes have fewer than 20 students at Clemson, enabling everyone to engage with peers and professors in a meaningful capacity. With a variety of opportunities for experiential learning, Clemson students immerse themselves in different cultures, join the workforce between semesters and walk away from Clemson with strong examples of advanced research to show potential employers.
"Hands-on experience is so important, especially for students that want to go to vet school because animal handling hours is a requirement to apply. Just coming to Clemson, you have so many opportunities to get involved and get those hours. … Not only are you learning about the animals in the classroom but you're able to work with them firsthand."

Alanna Sindoni

Animal and Veterinary Sciences '21
Impact Opportunities
When you find your passion, we empower you to serve others.
At Clemson, students with servant hearts become leaders in their fields of study. People interested in law use their voices to speak for the marginalized in Washington, D.C. Those in the health sciences field travel abroad to set up clinics for underserved populations. Scientists search for cures to diseases. Engineers design a safer future.
"I just love being a part of the outreach that is available. In nursing, I'm always the one trying to get people to participate in a variety of efforts. I want to foster my leadership within that world as well. Clemson Nursing has given me an opportunity to do that."

Hoang Nam Huynh

Nursing '23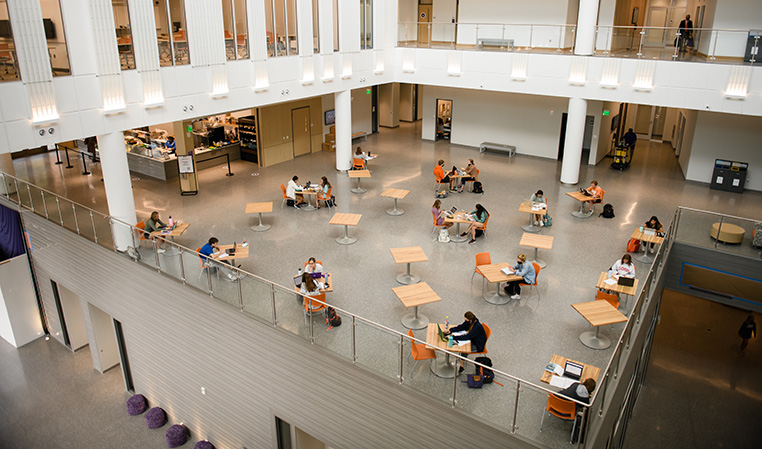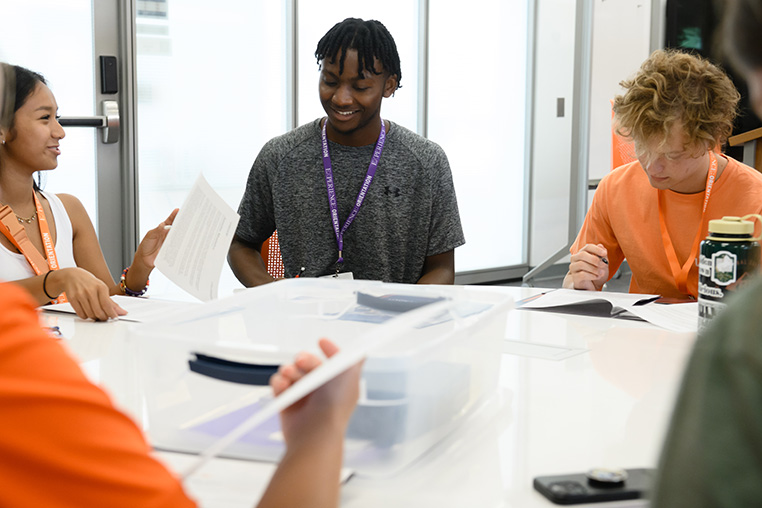 Life-changing Relationships
When you come to Clemson, we make a place for you.
Enroll at Clemson, and you're part of the family. The Clemson Family is how we describe our goal-oriented community drawn together by one common thread: the desire to use our gifts to build others up.
Clemson professors are fueled by the opportunity to invest in the development and success of their students. Clemson staff generously take the time to pass along their skills to student interns. Clemson students themselves bring people together for events across campus every day.
"Utilizing the Clemson Family has been something so important during my time here — both on a professional level through networking and a personal level through forming lifelong relationships with my peers and professors. Everyone is so loving and caring here. Yes, you can find that at another school, but at Clemson it's on a whole other level."

Erica Wearing

Agricultural Education '22
Unparalleled Campus Experience
When you choose Clemson, you gain a second home.
The heartfelt pride Clemson students, faculty, staff and alumni share is magnified every time they return to campus. Memories of afternoons spent playing on Bowman Field with friends, breakthroughs in challenging courses and Saturdays cheering on the Tigers in Death Valley are among the many moments you'll cherish long after graduation.
"I think the Clemson Spirit is the cheerfulness and joy people have about being at Clemson, whether that's excitement for a sports team or just the friendly nature of people around and the beautiful campus. Even the first day back after summer, I was driving through campus for some reason and saw like five people I knew, rolled my window down, and waved at them, and we were just glad to be back."

Scott Driggers

Physics and Mathematical Sciences '21