Welcome to the Department of Marketing
The Department of Marketing prepares students for professional careers in marketing, a field focused on the promotion, facilitation and maintenance of exchange relationships between an organization (its products, services and ideas) and its customers. Marketing is the revenue-generating activity of organizations and is critical to their success and survival. Because of marketing's vital role in economic health, there is a growing demand for well-educated marketing professionals. The marketing department has developed a reputation for its broad-based, interdisciplinary programs.
You can now view the next edition of the Department of Marketing Newsletter. In this issue, you can learn more about student scholarships, faculty spotlights and more! Read the Winter 2022 issue or view past newsletters.
In the News
Professor Mary Anne Raymond, students shine at global marketing event
Marketing students and recent graduates presenting at the SMA Conference included, back row: Tanner Parsons, Helen McDowell, Bailey Hack, Hannah Maisel, Madison Allen; front row: Lauren Stabler and Melissa Nenninger.
Read More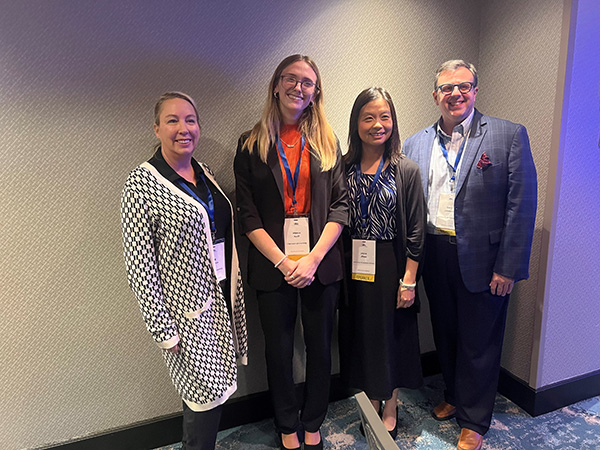 Department of Marketing
Department of Marketing | 324 Wilbur O. and Ann Powers Hall, Clemson, S.C. 29634