Inspiring Leaders
Through the Thomas F. Chapman Leadership Scholars and our Leadership Signature Program, the college is able to incorporate the development of future leaders through classroom experiences and various program offerings within the academic majors. Students accepted to these programs receive top leadership training and are able to develop their leadership potential and skills through classroom study, application and experiences aligned with the leadership aspirations of the participant.
Thomas F. Chapman Leadership Scholars
The Thomas F. Chapman Leadership Scholars Program selects freshmen who show leadership potential and nurtures those qualities throughout their Clemson career while supporting the college's mission to develop leadership abilities in its students.
Find Out More
Leadership Signature Program
The Leadership Signature Program is organized as a student-led "company" to gain progressive leadership experience and help shape professional identities.
Learn More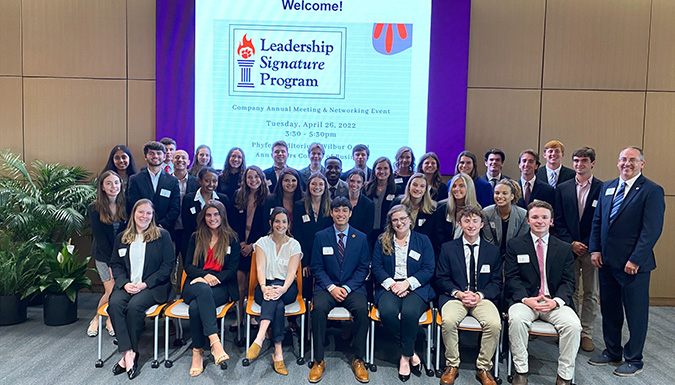 Wilbur O. and Ann Powers College of Business
Wilbur O. and Ann Powers College of Business | 343 Chandler L. Burns Hall, Clemson, S.C. 29634