The Thomas F. Chapman Leadership Scholars Program selects freshmen at Clemson University who show leadership potential and nurtures those qualities throughout their Clemson career. The program is designed to enrich students' academic preparation beyond the classroom and curriculum and support the college's mission to develop leadership abilities in its students.
The program is based, in part, on a leadership theme developed by former Equifax CEO and board chairman, Thomas F. Chapman '65, that uses the analogy of The Wizard of Oz characters — the scarecrow, lion and tin man — to communicate the traits of leadership. Those students whose applications are deemed the most outstanding are then further screened through an interview process with the review panel to select 8 Wilbur O. and Ann Powers College of Business students and one student from each additional College on campus, 14 students total, who will begin the program.
Chapman Leadership Scholars have the potential to receive a total of $6,000 over three years.
Contact Us:
Charleen Fitzgerald
864-656-1312
cdtimme@clemson.edu
About Thomas F. Chapman
Thomas (Tom) F. Chapman is an accomplished business and civic leader. Until his retirement in 2005, he served as Chairman and Chief Executive Officer of Equifax Inc. Chapman also served on the boards of Southern Company and Certegy.
He holds a bachelor's degree in economics from Clemson and is also a graduate of the Advanced Management Program at Harvard University's Graduate School of Business. At Clemson, Chapman was a two-time All-Atlantic Coast Conference Pitcher and a member of Tiger Brotherhood and the Block C Club. Upon graduation, Chapman played professional baseball in the Philadelphia Phillies organization, until April 1968, when his Army Reserve unit was activated and deployed to Vietnam, where he served with distinction. Over the past four decades, Chapman has served as both a business and community leader.
For Clemson University he created the Thomas F. Chapman Leadership Scholars Program in the Wilbur O. and Ann Powers College of Business. He funded the construction of the Thomas F. Chapman Grandstands at Clemson's baseball stadium. In 2010, the Clemson Alumni Association recognized Chapman with the Distinguished Service Award, its highest honor. He has served his alma mater in a number of capacities including two terms on the board of directors of the Clemson University Foundation, a member of the distinguished Thomas Green Clemson Society and the Athletics Advisory Committee. In 2016, Chapman received the Clemson University Distinguished Athletes Award, established to honor Tiger athletes who have shown great character and become outstanding citizens in their life after Clemson. In 2017, Tom was appointed to the President's Advisory Board.
Beyond Clemson, he is active in cancer prevention, detection and care initiatives at Piedmont Hospital in Atlanta, Georgia. He established The Thomas F. Chapman Family Cancer Wellness centers across the Piedmont system in Georgia. Chapman is also involved with Georgia CORE, the Center for Oncology Research and Education. And, he is dedicated to helping children with autism through his involvement with the Marcus Autism Center creating the Tom and Karen Chapman Care Coordination Center. Chapman received the 2014 Georgia Philanthropist of the Year Award.
Constance Henderson, Portfolio Management Officer II at Bank of America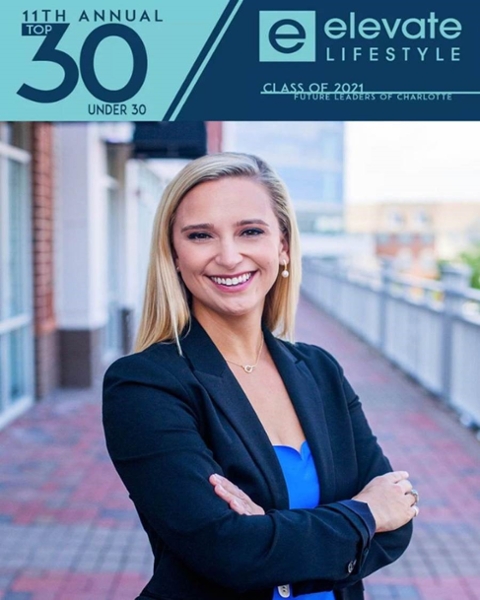 Connie Henderson, Class of 2014, recognized as Top 30 under 30 Future Leaders of Charlotte - Find out more!
---
Student Testimonial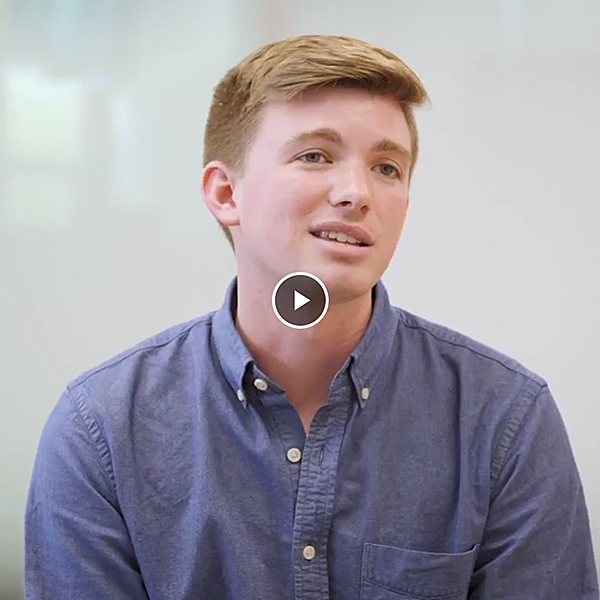 Peyton Marion
Marketing Major
Chester, South Carolina
Wilbur O. and Ann Powers College of Business
Wilbur O. and Ann Powers College of Business | 343 Chandler L. Burns Hall, Clemson, S.C., 29634