About South Carolina Review
The South Carolina Review is reimagining the Southern Literary Magazine, continuing in the spirit of literary innovation found in the works of writers such as O'Connor, Faulkner, Hurston, Welty, Walker, Dickey, and Ellison while expanding our gaze and range to encompass the best of contemporary literature from a variety of perspectives. We attempt to reflect the diverse experience of our readers and contributors by publishing affecting, thought-provoking work from both new and established writers from a wide background.
Founded in 1968 at Furman University, The South Carolina Review is now housed at Clemson University, where it has been since 1973. It has published notable works by authors such as Joyce Carol Oates, Kurt Vonnegut, Elizabeth Strout, and Ron Rash. In celebration of our 50th anniversary, we are adopting an all new look and style, one that suggests our new vision while retaining a classic feel, past and future converging in the present.
The South Carolina Review belongs to the Community of Literary Magazines and Presses (CLMP) and is indexed in the MLA International Bibliography, Humanities International Complete, Index to Periodical Fiction, and Book Review Index. 
Contact Us
For general information, please email SCR editors at:
screv@clemson.edu
For specific inquiries regarding submissions, subscriptions, contributor's copies, etcetera:
Elizabeth Stansell
eander3@clemson.edu
For all correspondence from May 15 to August 15:
Keith Lee Morris
km@clemson.edu
Subscription Information
Individuals may subscribe to The South Carolina Review for one, two, or three years: $28 for one year, $40 for two years, or $54 for three years. Institutional rates are $33 for one year, $47 for two years, and $61 for three years (all include S&H within the US and Canada; add $10 per annum for subscribers outside of the US and Canada). 
Visit our store to subscribe or order a sample copy. 
Associate Editors
Becky Adnot-Haynes, Julie Bloemeke, Steve Caldes, Daniel Citro, Emily Rose Cole, Jason Durham, Isabel Duarte-Gray, Melissa Dugan, Anna Blake Keeley, Miriam McEwen, Amy Monaghan, Zach Mueller, Clare Mullaney, John Pursley, Caroline Rash, Samuel Renken, John Richard Saylor, and Joshua Sorrells.
Assistant Editors
Gloria Aragon, Elena Durant, Madeline Fiema, Joshua MacCudden, Claire Mcdonald, Kacey Nicosia, Olivia Plymel, Brianna Rau, Sage Short, and August Spencer.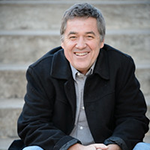 Keith Morris
Editor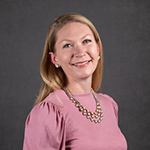 Elizabeth Stansell
Managing Editor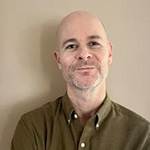 Nic Brown
Fiction Editor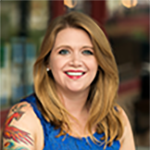 Stevie Edwards
Poetry Editor
South Carolina Review
South Carolina Review | 314 Strode Tower, Clemson, SC 29634