A First-Year Experience
CLEMSON RISE is a cornerstone first-year experience, recognized for providing the tools you need to succeed in your transition to Clemson and throughout your first year as an engineering, science, computing, or geology student. The RISE Program is housed in Mickel Hall, in the heart of Clemson's West Campus, overlooking Memorial Stadium.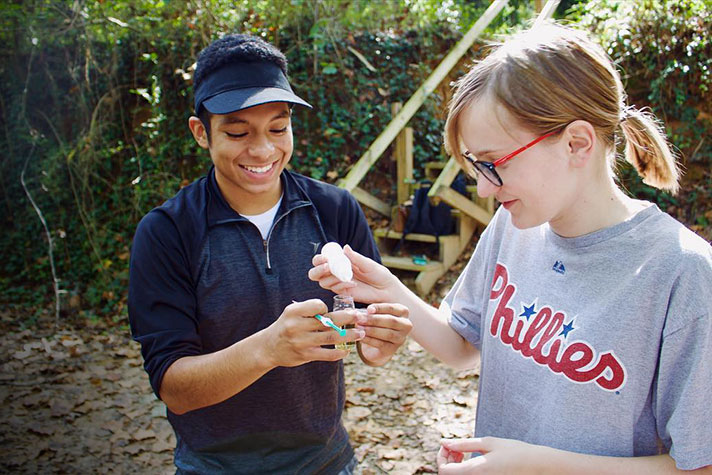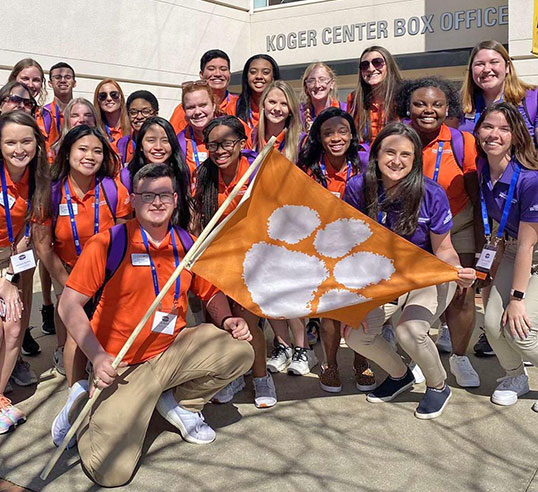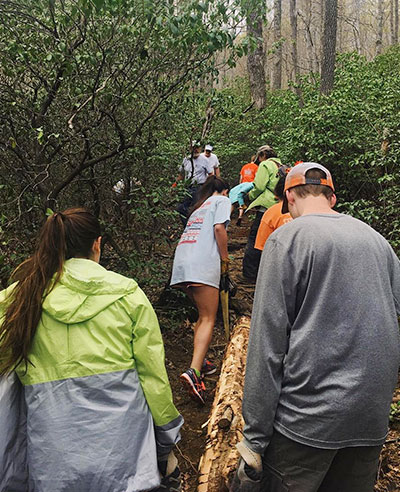 Your Story Starts Here
What if your first year on campus felt a little more like home? Familiar faces. Friendly spaces. Open doors and supportive mentors. What if your first day of class in a science or engineering course was full of people you met on move-in day and just a walk downstairs from your residence hall room? Or if finding a study group was as simple as stepping outside your door?
We're proud to offer specific cohort classes so that our students can be in courses with fellow RISE students and faculty associated with the program. Our students often describe the cohort classes as one of their favorite things about their first-year experience, and we have a feeling you will love these classes as well!
FAQ
Apply to RISE
RISE enhances the Clemson Experience and promotes success for first-year STEM students.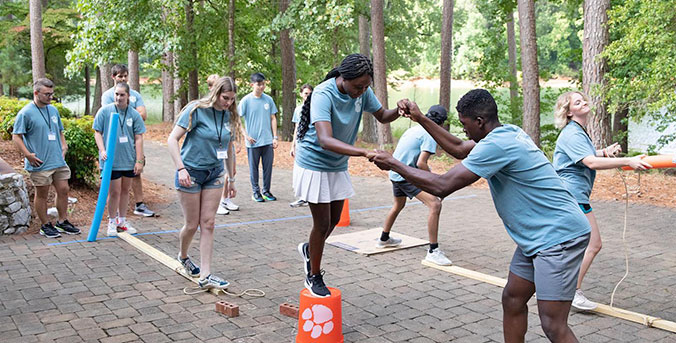 Student Opportunities
As part of the CLEMSON RISE program, students will have opportunities to engage with fellow students and faculty, develop and apply their strengths, discover and invent new ideas, and achieve academically in the living-learning environment.
Whether a friend, classmate, professor, roommate, tutor, mentor, or co-worker, we know those involved in RISE come together to dream big and create a lasting impact.
"RISE gave me the opportunity to see similarities between different majors and exposed me to a diverse student support group. Everyone wanted me to succeed and gave me the motivation to get through my first year as a STEM student. Through RISE, I became a better computer scientist and contributor to the community."

Jeff Rubillo

Computer Science '17, M.S. '19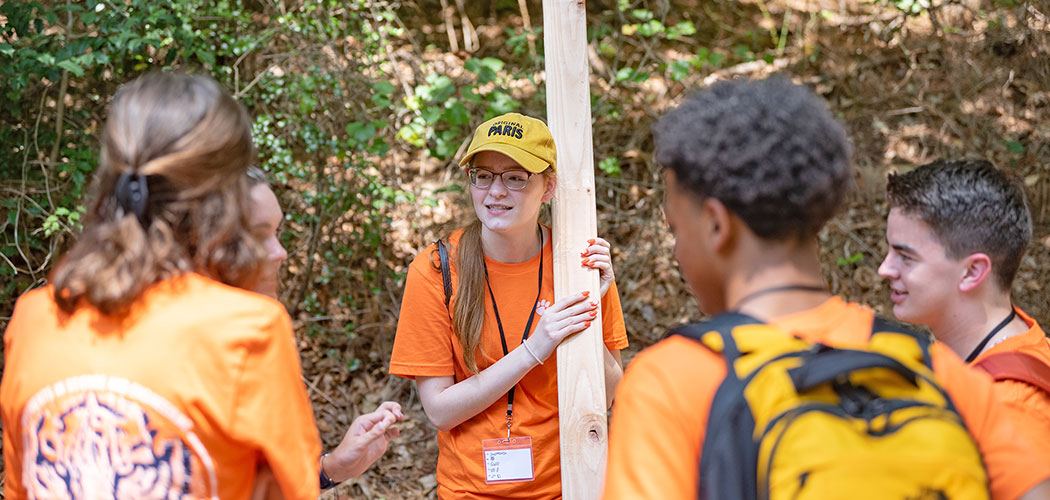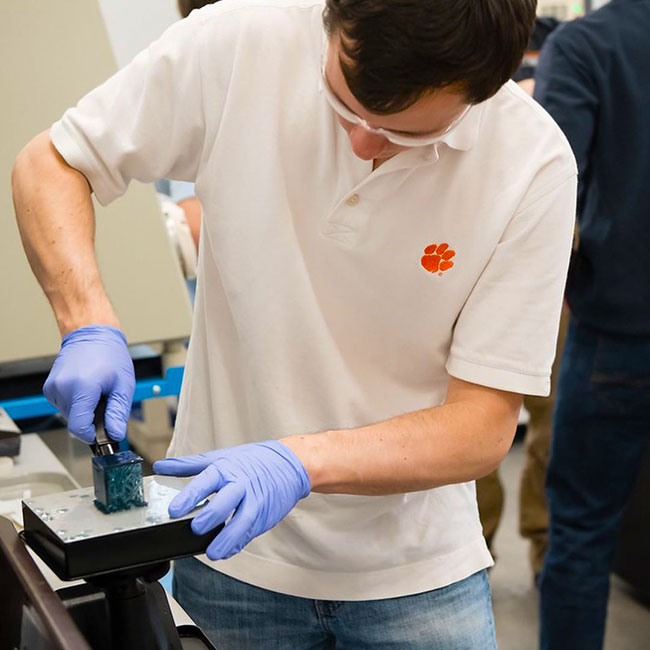 Signature Programs & Events
Students are encouraged to customize their first-year experience and take ownership of their education. With RISE, you are given the tools and network to support your unique journey.
BASECAMP – kick-off your first year at Clemson with this extended orientation program for RISE students during Welcome Week
CHAMPS Mentoring Program – begin building your Clemson network by opting into this peer mentoring program
RISE Makerspace – create, learn, and collaborate in RISE's in-house Makerspace
Faculty Fellows – connect with Faculty outside the classroom through Skills Nights, Creative Inquiries, and social events.
Career Development – cast a vision for your professional career through connecting with CECAS student organizations, attending workshops, and participating in the RISE LinkedIn Challenge each spring.
Cohorted Courses – register for RISE-specific sections of chemistry, calculus, and engineering and have classes with other students in the program
In-hall Academic Support – receive academic support through tutoring for first-year foundational STEM courses.
---
RISE students live in Mickel Hall, overlooking Death Valley. Mickel Hall Suites are modern suite-style units with spacious lounges that give residents a great place to relax or hang out with friends and study.
Meet the Team
For more information, please email clemsonrise@clemson.edu.
Erica Harper
Director of First-Year Initiatives

Jackie Scott
Assistant Director of First-Year Initiatives
College of Engineering, Computing and Applied Sciences
College of Engineering, Computing and Applied Sciences | Riggs Hall