The First Steps
You are a next-generation leader who will solve grand challenges and leave a legacy at Clemson. As a future graduate of the College of Engineering, Computing, and Applied Sciences (CECAS), you will develop the skillset and mindset to be successful in your life and career.
Through first-year initiatives in the college, you can customize your experience and take ownership of your education. The tools are in front of you – it's time to make your move.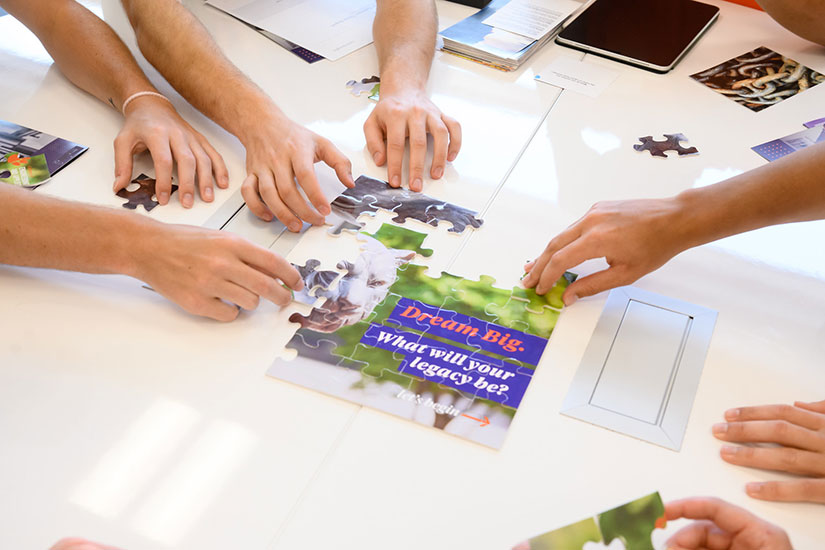 Build Community
Building genuine relationships allows you to develop a supportive professional and personal network that will last you well beyond your years at Clemson. Getting involved in clubs and organizations will help you make these connections. Mentorship, tutoring, and study sessions are valuable paths to connect with faculty, staff, and peer support.
Establishing Connections
Explore Engagement Opportunities
Utilizing research and engagement opportunities will help you stand out from the competition and advance your career. To connect students with business experts, the Center for Career and Professional Development provides beneficial programs and services such Co-Op, Internships, and UPIC. You can add a global component to your Clemson journey through international internships, study abroad programs, and overseas service-learning opportunities.
Developing Your Skillset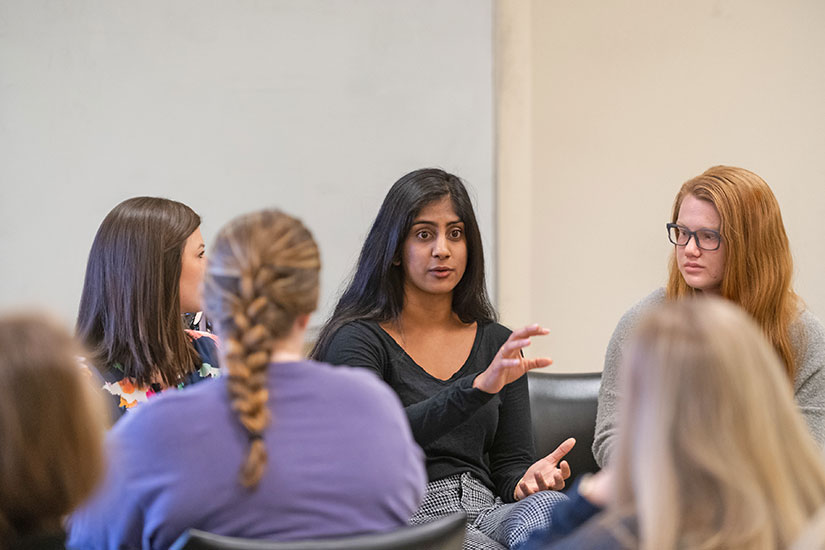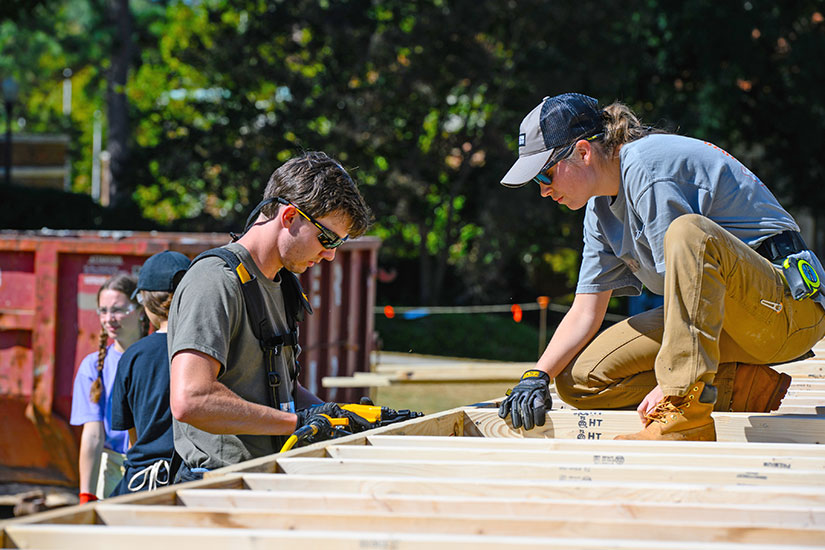 Cultivate Compassion and Creativity
All great entrepreneurs will tell you things don't often work on the first try, so developing patience and perseverance is a must. In addition, employers seek graduates who can think creatively, manage projects effectively, and lead teams - skills beyond the traditional technical ones. These essential skills are not developed overnight—it takes time, and that's why you're here.
Driving Innovation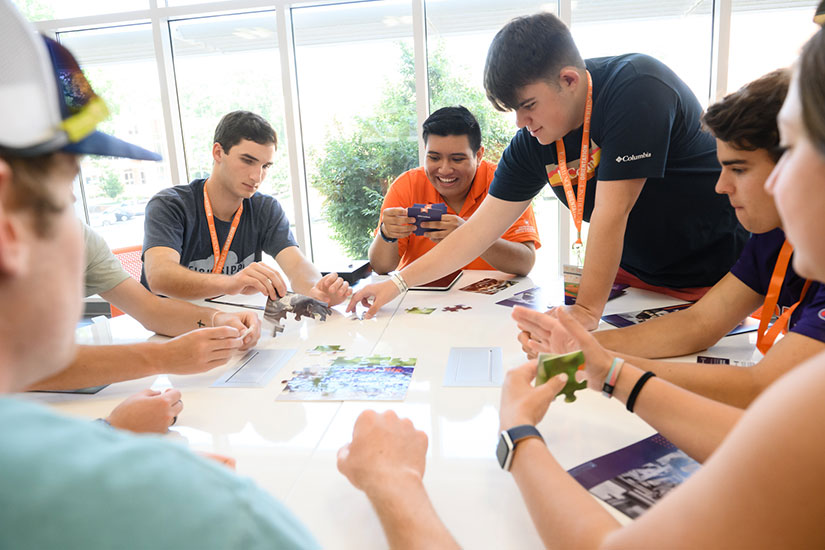 Ready, Set, Roar!
Leverage Your Strengths. Lead with Purpose. Make an Impact.
At Ready, Set, Roar! you will learn what it looks like to lead with your strengths and to be part of a strengths-based team through interactive experiences. Students, families, and guests hear from the college's faculty, staff, current students, and young alumni about the CECAS student experience. At these sessions, you'll listen to advice on academic preparation, building habits for success, creating a sustainable network, and impactful experiences to add to your first year at Clemson.
Ready, Set, Roar! allows new students to build connections with each other, faculty, staff and the campus itself. A team of Orientation Ambassadors will lead students through an intentional, two-day process, grouped by their academic college. This is an optional, in-person Orientation experience, to supplement the required First-Year Virtual Orientation.
Map Your First-Year Journey
Tips & Recommendations for First-Year Students
The CECAS Student Experience is centered around building relationships, developing a supportive personal and professional network, and developing the skillset and mindset to be successful in your future career.
We encourage CECAS students to take advantage of research and engagement opportunities and to identify how their specific talents and values intersect with the needs of others. By including activities beyond the classroom, you can set yourself apart from others and achieve your personal and professional goals.
College of Engineering, Computing and Applied Sciences
College of Engineering, Computing and Applied Sciences | Riggs Hall