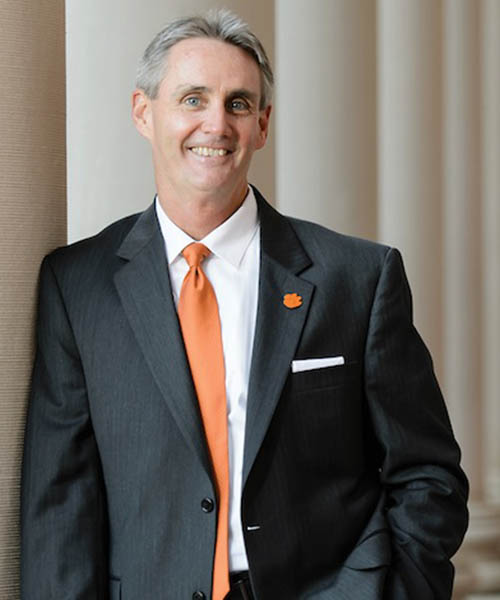 Clemson University's new College of Education is a transformative leader in systematically improving education, beginning at birth. We educate teachers, counselors and leaders for P-12 schools; prepare counselors to serve in communities; instruct student affairs practitioners, administrators and faculty to serve in higher education; and prepare training and development specialists for business and industry.
Education is at the center of workforce development and the economic prosperity of our state. It is because of this that we strive for excellence in everything we do. Our programs are widely recognized nationally, with recent top 10 rankings in U.S. News & World Report, College Magazine and other periodicals, and marquee programs such as ClemsonLIFE, Call Me MISTER, Reading Recovery and Upstate Writing Project continue to have statewide and national influence.
Clemson's College of Education demonstrates excellence through a variety of innovative endeavors. We have started the first university-led teacher residency program in South Carolina, which will be dedicated to enhancing teacher preparation and increasing teacher retention and student achievement. We are working with The Citadel, Coastal Carolina University and Winthrop University to form the Consortium for Innovative Educational Practice, which will help teachers and administrators across the state earn a professional doctorate in education while addressing issues in their schools and districts. We also established South Carolina's first STEAM education endorsement, which will have a lasting impact on workforce development.
These and all of our efforts are laser-focused on innovating to transform education – with the ultimate beneficiaries being our children and communities. I am thrilled to report on these accomplishments and ongoing efforts, and recognize that they would not be possible without the collective work of our faculty, staff, students, alumni and friends. Thank you for being a part of innovating and transforming education, and I look forward to our continued work together as we strive to be "Best in Class."
Sincerely,
George J. Petersen
Professor & Founding Dean
@1DeanPetersen
Dean's Leadership Initiatives
College of Education "Best In Class"
College of Education "Best In Class" | 101 Gantt Circle