National Scholars Program
193 Cribb Hall
511D Fort Hill Street
Clemson, SC 29634
Phone: 864-656-6160
Email: national_scholars@clemson.edu
The National Scholars Program is Clemson University's most prestigious and selective undergraduate scholarship. The program provides intellectually challenging and rewarding enrichment opportunities for its students and prepares Scholars to excel in their chosen field.
Our graduates are employed by major organizations such as the National Institutes of Health, Amazon Web Services, Tesla, SpaceX, Exxon Mobile, Teach for America, the U.S. Department of Justice, and Compass Lexecon. Many have also pursued postgraduate degrees at universities such as the Baylor College of Medicine, Queen's University Belfast, Vanderbuilt University, and Harvard University.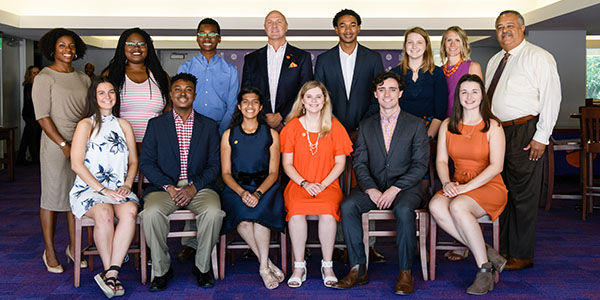 Program Faculty and Staff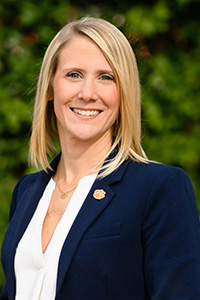 Sarah Winslow
Director
swinslo@clemson.edu
Ph.D., University of Pennsylvania
As Director, Dr. Winslow is charged with recruiting and mentoring academically exceptional scholar-leaders, maintaining strong relationships with university partners, raising scholarship and programmatic funds, engaging in donor stewardship and alumni and parent relations, coordinating and co-leading annual study abroad experiences, and managing all budgeting, daily operations, and strategic visioning for the program. Dr. Winslow is a Professor in the Department of Sociology, Anthropology, and Criminal Justice. She is the author of Whose Game? Gender and Power in Fantasy Sports (Temple University Press, 2020) and co-PI on Clemson's NSF ADVANCE Institutional Transformation grant. Her research on social inequality, particularly how gender operates in a variety of institutions, has been published in outlets such as Gender & Society, the Journal of Marriage and Family, the Journal of Family Issues, and Social Currents. 
---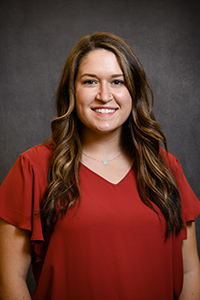 Kailani Ameele
Graduate Assistant
kameele@clemson.edu
B.S., Daemen College
In 2016, Kailani received her undergraduate degree in Health Promotion at Daemen College in Buffalo, NY. For the past 5 years, she's worked as a Health Coach and Health Educator with Prisma Health primarily teaching others how to prevent and manage chronic diseases through healthy lifestyles. She currently lives in Travelers Rest with her two cats, Luna and Freyia. When she's not working or in school, she's likely hiking in the Blue Ridge Mountains, trying a new recipe, or thrift/vintage shopping.