Bachelor of Science in Construction Science and Management
Clemson University's Bachelor of Science in Construction Science and Management was established in 1962 and is accredited by the American Council for Construction Education. With an average student-to-teacher ratio of 25-to-1, the department is staffed by a professional faculty dedicated and committed to providing the most effective education to students and to researching and disseminating construction knowledge within their areas of expertise.

In addition to the University's general education requirements, students are introduced to the current processes and functions utilized by construction industry practitioners. Theoretical concepts are reinforced and practiced in the laboratory by site visits and through seminars conducted by industry experts. Topics such as structures, materials and methods, contract documents, estimating, scheduling, safety, and project management form the core curriculum of the degree. 

Besides successfully completing the required courses in the program, students are required to obtain a minimum of 800 hours of construction experience with an approved construction company. 
Undergraduate Student Services Coordinator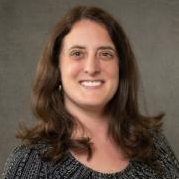 Gretchen Waugaman
Undergraduate Student Services Coordinator
 Address 
Clemson, SC 29634
Nieri Department of Construction, Development and Planning
Nieri Department of Construction, Development and Planning | 3-114 Lee Hall Box 340507 Clemson, SC 29634-0507