Make the most of your Clemson experience, get involved! Campus-wide, Clemson has 500+ student organizations, there are over 30 clubs and organizations within the College of Agriculture, Forestry & Life Sciences!   
Name of Organization
Website
Social 
Social
Undergrads
Grad
Students
Ag Mech & Business Club
Agribusiness Association
Agronomy Club
Alpha Gamma Rho ( Agricultural Fraternity)
American Fisheries Society
Animal Welfare Society
Association of Consulting Foresters
AVS Grad Student Association
Block & Bridle
Clemson F.R.E.E.D. Eaters
Collegiate FFA
Collegiate Farm Bureau
Collegiate Horseman's Association
Dairy Science Club
Entomology Club
Equestrian Team
Farmhouse (A gricultural Fraternity)
Fire Tigers
Food Science & Technology Club
Food, Nutriton & Packaging Grad Student Assoc 
Forestry Club
Horticulture Club
MANRRS
Natural Resources Graduate Student Association
Nutrition Club
Packaging Science Club
Plant and Environmental Sciences Graduate Student Government
Poultry Club
PreVet Club
QDMA
Quail Forever
Queer in Life Sciences
Sigma Alpha ( Agricultural Sorority) 
Society of American Foresters
Soil Judging Team - Muddy Tigers
Student Association for Fire Ecology (SAFE)
Swine Club
Tigers for Tigers
Turf Club
Wildlife Society, The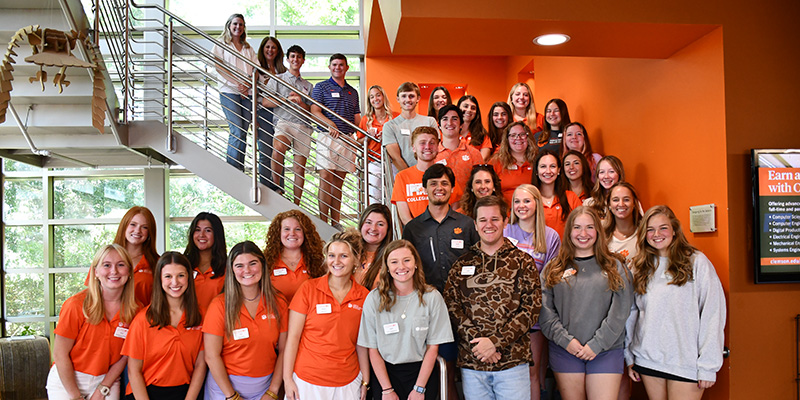 The CAFLS Ambassadors are a premier group of student leaders who represent the college and serve as the face of the undergraduate students within CAFLS.
CAFLS Ambassadors are students enrolled in the College of Agriculture, Forestry & Life Sciences who assist with college or university-sponsored events.  The ambassador team interfaces with the various constituents of the college that include prospective students, administration, donors, alumni and friends. 
Our College Ambassadors represent each department within the College and aim to exemplify the diversity of interests within the College.
---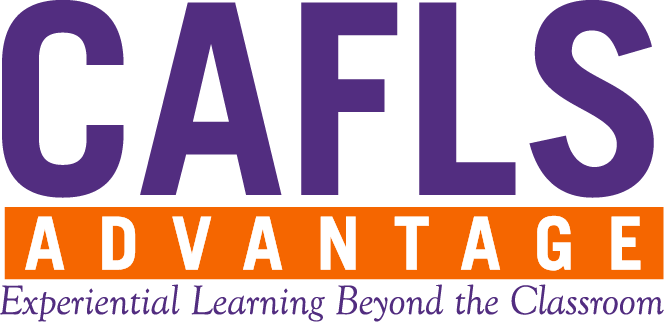 The CAFLS Advantage is a commitment by CAFLS to provide students with a broad array of experiential learning opportunities that prepare students to tackle the grand challenges facing our world. Opportunities include study abroad, study away in the U.S., study in South Carolina, entrepreneurship, internships, undergraduate research and active learning.
---
Connect with CAFLS!
---

Tiger Prowl is a university wide opportunity to meet recognized undergraduate and graduate student organizations. Tiger Prowl includes Meet the Greeks and the Volunteer Fair. This event is Clemson University's largest student organization and involvement fair where students can explore and connect with a multitude of extra- and co-curricular opportunities. The event happens twice a year: Fall and Spring.
---
If you feel your organization should be included included in the lists maintained by CAFLS, please email hulse@clemson.edu. Web sites and social media channels are maintained by the individual organizations and content is the responsibility of the organization.
College of Agriculture, Forestry and Life Sciences
College of Agriculture, Forestry and Life Sciences |