We can make just about anything.
Machining and Technical Services (MTS) is a Research Support Center offering capabilities from drafting and machining to plastic fabrication and welding.
Backed up by a staff of engineers, artisans and craftsmen, this team has helped individuals turn ideas into reality, from gears on a Formula One car to a cheese-slicing machine for Clemson's world-famous blue cheese. Housed in the basement of Freeman Hall, the challenges they face and the solutions they create have life-changing implications.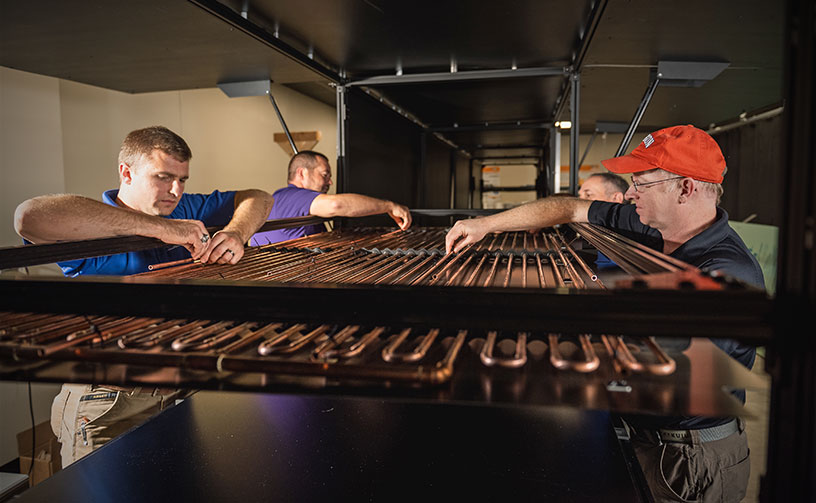 Crafting a Solution
When meeting with faculty, students and staff, the MTS Team is eager to help. If you have an idea sketched out or need a tweak to a current project, our team is ready to work with you in crafting a solution.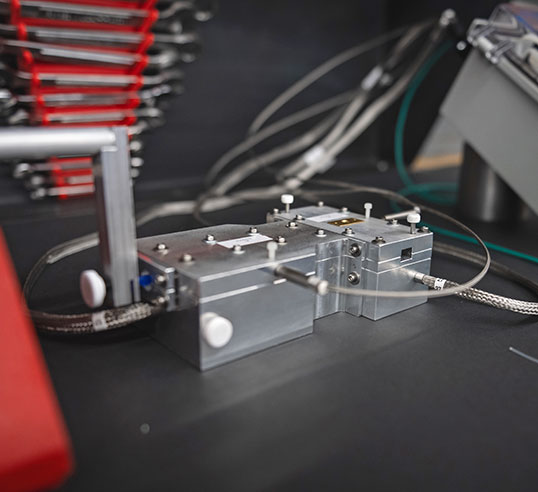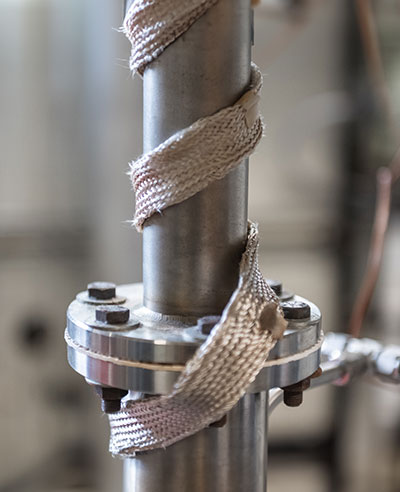 Experienced Service
Bridging technical gaps, from research to industry
Joist hangers and hurricane clips for the Wind Load Test Facility
Heart valve bioreactor and part of an artificial knee for biomedical engineering
Manufactured the buoys and their components for the Intelligent RiverTM project
Fullerene nanoparticle producers for chemistry, physics and COMSET
An etching press, larger than commercially available, for the art department
The list goes on and on — from turf cutter blade parts for athletics to a machine to make miniature bales of cotton for materials science and engineering. MTS has helped students develop easy-to-connect joints for the steel bridge competition. They even worked with an emeritus professor to replace the governor on a historic steam engine for the Conservation Trust of Puerto Rico.
Our Services
Our Team
"Every time we have worked on a project together, I have had the opportunity to learn from their knowledge and expertise, and I have been able to develop practical skills related to mechanical design and machining that I will have with me for the rest of my professional career. I cannot recommend this team enough and think that anyone who is interested in learning about machining or has to manufacture tools for their research would benefit greatly by working with them!"

Brendyn Miller

CU Alum - Postdoctoral Research Fellow

Wake Forest Institute for Regenerative Medicine
Ideas You Can Hold
Within engineering, great ideas are made better by seeing them come to life.
Utilizing Machining and Technical Servies' 3D printing machine within the bioengineering senior design course allows the students to see their product for the first time - from a grain of an idea to a computer drawing to something they can hold. Our 3D printer can print high-quality components on the micron scale and has an extremely low tolerance to be able to pick up every specific detail needed; stronger parts enable the students to not only do physical testing on their apparatus but also increase their capacity for research.
From Drawings to Reality
On the walls of the shop in Freeman Hall, you'll see pictures of years and years of formula cars designed, built, and raced by Clemson students for the annual Society of Automotive Engineers competition. The MTS Team often serves as silent partners in student-led projects like this one.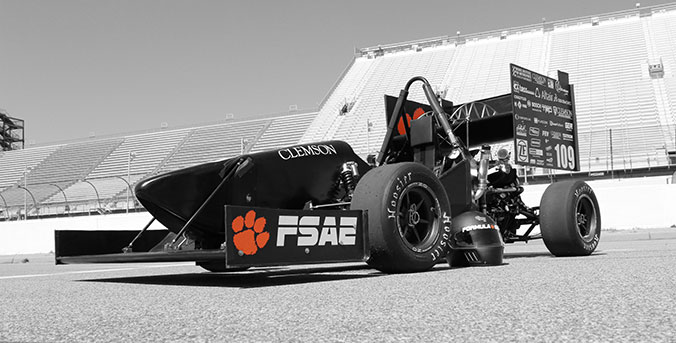 Where Rubber Meets the Road
The Clemson University Formula SAE team is comprised of mechanical engineering, industrial engineering and business students who average 10-15 hours a week beginning in the summer. No course credit, no compensation. Each year, the team relies heavily on the guys from MTS, who not only saved the team money but provided them with technical expertise. At every SAE competition, a little piece of MTS craftsmanship is along for the ride.
Like other projects, the prototypes might start with a drawing on a napkin, but they pride themselves on the ability to work with students and faculty to figure out solutions, then make those solutions a reality.
"We have 125 hours of MTS time. We completely design the car in SolidWorks and then go to MTS with drawings. They do the steering gears, the wheel hubs, the trigger wheels, the throttle body. It saves us around $6,000 and over 300 hours of machining if we had to do it ourselves. They're a huge help, both with the parts and giving us knowledge on how to machine things better or more efficiently."

Kevin Carlson

Clemson Formula SAE

Industrial Engineering '14
Research Support | Expert Craftsmanship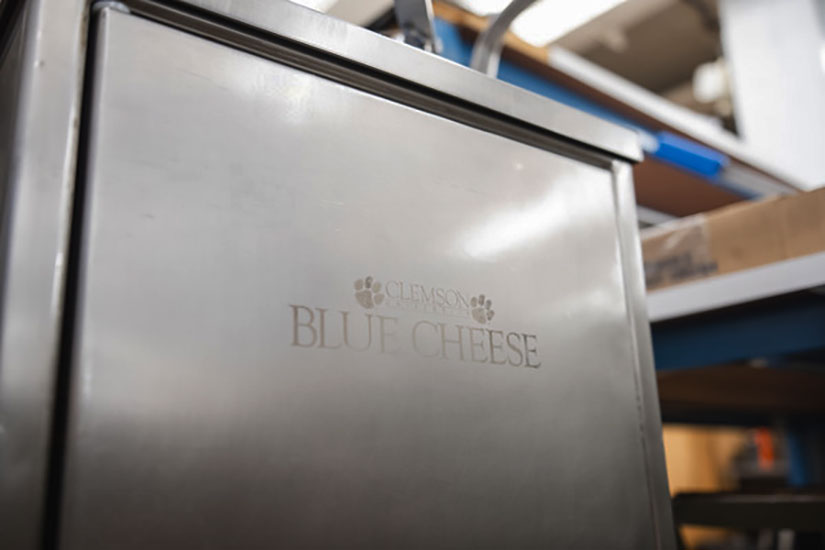 A Slice of History
When thinking of Clemson's award-winning blue cheese, the Stumphouse Tunnels often come to mind, with its interiors stretching into cool darkness. That treasured delicacy moved to campus by 1958, with fresh, old-fashioned, cream-lined milk as the star ingredient. When the cheese makers wanted a way to slice the cheese for ready packaging, they turned to Machining and Technical Services to create a slicer and cutter for a smoother step in getting it to market.
Making Blue Cheese
Customized Solutions
Our goal is to work closely with clients to understand their specific needs and requirements and provide customized solutions to meet the customer's budget and time frame, whether it is a structural steel frame or a sensitive data acquisition system.
Here, Juan Carlos Carrillo wanted a redesigned vascular bioreactor for diabetes research that went from a general idea to 3D modeling to the finished product.
"Since 2017, Jeff and team have been keeping us running over in Newman Hall. From designing, building, and maintaining cheese cutters and vat lids, providing design updates and machining improvements for our compressed hoop air puncher and drain carts to market research and install of DHEC-approved barrier entrance door, the MTS team really makes keeping our old facility functioning and our student employees safe."

Scott Pigeon

Director

Business Services and Blue Cheese
"Machining and Technical Services has been an incredible tool for research. When I needed a new material to design my tool, they were able to both help me find the right material and machine it with micron-level precision! MTS has been invaluable to my work and provides an irreplaceable service to Clemson."

Adam Baker

Graduate Student

Bioengineering