The 2023 Application Opens April 1, 2023
The 2023 EUREKA! program is being offered both online and in-person.
About 25 incoming first-year Clemson Honors students (in each delivery option) will be given the chance to dive into the research experience with some of Clemson's top faculty.
Working as part of a team or one-on-one, EUREKA! gives you the chance to engage early and could lead you on a path toward your next great discovery. It can even help you find a new interest! 
Whether you choose to take the EUREKA! program in-person or online, you will receive quality opportunities for research and a chance to become familiar with the University and its people.
Important EUREKA! Dates

| Timing | Action |
| --- | --- |
| April 1 | Application opens for EUREKA! 2023 (both online and in-person) |
| May 7 (11:59 p.m. EST) | Applications due (both online and in-person) |
| Week of May 15 | Notification of admission to EUREKA! |
| June 1 | Program fees due (electronic payment RECEIVED, not postmarked) |
| June 12-16 | Online program check-in and counselor meeting |
| June 19-July 21 | Online program dates |
| June 23-July 29 | In-person program dates |
Wondering what we'll do this summer? Program itineraries from 2022 (for both our online and in-person delivery options) are available on our Community page!  2023 itineraries will be posted as they are developed.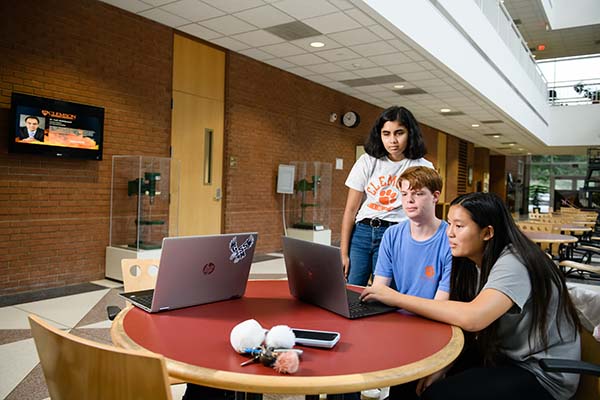 "Deciding to do EUREKA! was one of the best decisions I've ever made. Any worries I had about college are gone thanks to EUREKA!"

McKinnon Reece

2015 EUREKA! Participant

Mechanical Engineering Major
Program fees
EUREKA! program fees are collected online. If your student is selected for the program, program fees are due on June 1, 2023. 
There is a $2,800 program fee plus a $500 meal plan fee for the in-person program. There is a $600 program fee for the online program.
Other program fees include a $50 application fee to apply.
The application fee is credited toward program cost if the student is selected for the program.
The application fee is refunded to the applicant's TigerStripe account if the student is not selected to participate in the program.
The only way a student does not receive an application refund is if that student is selected for the program and then chooses not to attend.
$100 is refunded to the TigerStripe accounts of all students who successfully complete the program.
Please note that no refunds are given to any student expelled from the EUREKA! program.