About the Initiative
The Extension Emerging Leadership Initiative (EELI) is a professional development opportunity for Extension professionals who are dedicated to fulfilling Extension's mission. We seek Extension professionals who have the highest ethical standards and have demonstrated potential as future leaders. We also aim to make the cohort a diverse mix of backgrounds and experiences to ensure the cohort has a wide variety which makes for a more rewarding experience. The program will select up to 25 professionals that are either at the county or state level. Three full years of Extension/CAFLS employment, three full evaluation ratings of Successful or higher, and no written or progressive discipline actions from Human Resources in the last two years are requirements for participants.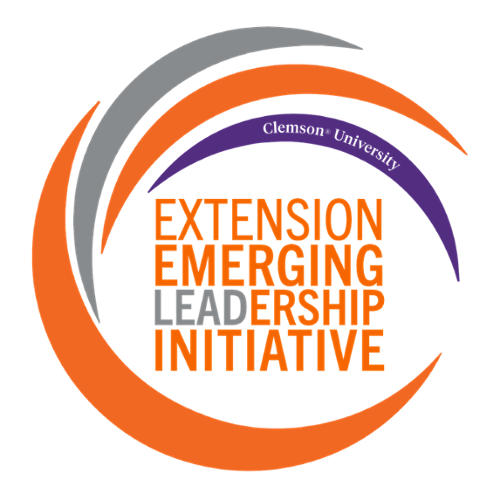 Dr. Marlyne Walker Memorial Leadership Award
The Dr. Marlyne Walker Memorial Leadership Award recognizes one EELI graduate per year who demonstrates outstanding dedication and commitment to Extension through leadership and service.
Learn More
What They're Saying about EELI
"I've seen the people who have gone through EELI, they are not going to be our next generation of leaders — they are a generation of leaders right now — and they bring a new vim and vigor to their jobs. "

Dr. Thomas Dobbins

Director

Clemson Cooperative Extension
"The EELI program is a great resource for extension professionals. SC State University participants have applied many of the strategies and skills daily. I recommend EELI training for extension professionals."

Dr. Edoe Agbodjan

Associate Extension Administrator

SC State 1890 Extension
"People can listen to what you say, but best believe they're watching what you do. So you want to be knowledgeable, give clear direction, and be authentic. "

Faith Isreal

AREA EXTENSION AGENT – FOOD SYSTEMS AND SAFETY, RICHLAND, 2022 Extension Senate President

Clemson Cooperative Extension
"Apply! Apply! Apply! It gets you better networked across Extension and the sessions are incredibly important and moving and it will help you grow."

Jason Gore

FFA/4-H Program Coordinator, 2023 Extension Senate President

Clemson Cooperative Extension
Inaugural Class Graduation