The Women's Roundtable is a developmental and networking opportunity for participants to acknowledge, explore and invest in promoting the experiences of girls and women, particularly in STEM fields. The Women's Roundtable brings approximately 500 participants together to emphasize the importance of education, self-care and preservation. It also focuses on the tools and skill sets necessary to cope with and navigate exclusionary educational and professional environments that many girls and women encounter.
These sessions and keynote speeches will bring heightened awareness to these issues for all participants and provide networks of support and mentoring to girls and women in attendance.
The Women's Roundtable will feature well-known keynote speakers, a panel of women professionals, and various roundtable conversations regarding academic, career and personal achievement.
2023 Women's Roundtable Working Schedule
8 a.m. – 9 a.m. – Arrival and Continental Breakfast
9 a.m. – 9:15 a.m. – Welcome and Opening Remarks - Clemson University and Sponsor Representatives
9:15 a.m. – 10:05 a.m. – STEM Speaker – Dr. Delphine Dean
10:15 a.m. – 11:15 a.m. – Women of Impact Panel: Alrinthea Carter, Beth Foster-Gayle, Eliana Toro, Felicia Benton Johnson, Linda Li-Bleuel, Holly Brown
11:25 a.m. – 12:20 p.m. – Lunch
12:30 p.m. – 1:30 p.m. – Keynote Speaker – Nicole Lynn
1:45 p.m. – 2:45 p.m. – Roundtables – RestoreMore
2:45 p.m. – 3 p.m. – Closing Remarks
2023 Women's Roundtable Speaker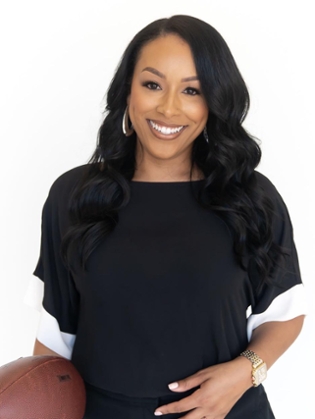 Register Today
November 2, 2023
Greenville Convention Center
Register
---
Contact Information
For questions and additional information, contact Sara Hanks at clemsonwrt@clemson.edu or 864-656-3052.
Sponsorship Opportunities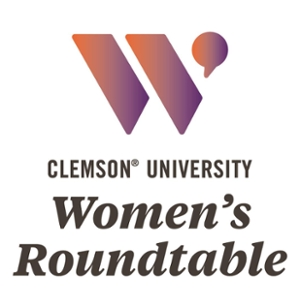 Presented by

Women's Roundtable Committee Members
Serita Acker
Sharetta Bufford
Jodi Cox
Karon Donald
Leslie Doss
Corrine Grant
Sara Hanks
Chloe Jones
Missoury Lytle
Lori Pindar
Kate Radford
Trish Robinson
Helen Diamond Steele
Sherece Smith
Kendra Stewart-Tillman
Katie Thurson
Rosy Vazquez
Rachel Wagner
Division of Inclusion and Equity
Division of Inclusion and Equity | 223 Brackett Hall, Clemson, SC 29634